Press release: OSVR Confirms Pre-order Date for Hacker Development Kit; Launches Content Discovery Platform
Software platform reveals 65 new supporting companies including Legendary VR and NVIDIA's Gameworks VR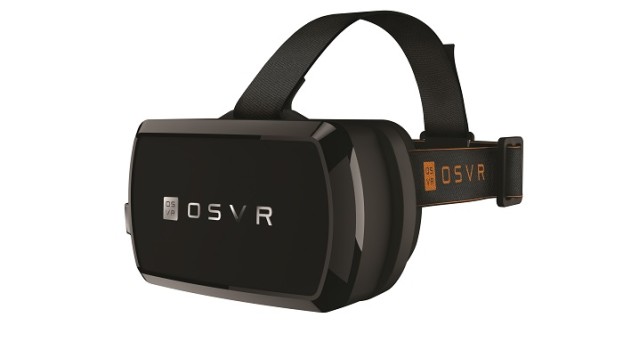 BERLIN – Organizers of Open Source Virtual Reality (OSVR), an open software and hardware platform for virtual reality, today announced development of the Hacker Development Kit (HDK) v1.3 and related preorder date for the public on October 1, 2015.
It was also announced that the OSVR content discovery platform has launched in anticipation of the new HDK release. It is available for virtual reality enthusiasts, developers and interested consumers now through OSVR.org. The platform features a fast-growing list of curated content ranging from 360-degree media to virtual reality games from across the OSVR supporter network. It additionally provides a list of virtual reality stores that contain OSVR-supported content, including the following:
Boondogl
Itch.Io
Qihoo360
Razer Cortex
Steam
V
Vrideo
WearVR
Curated content will rotate frequently to give all partner content equivalent exposure. Interested parties may visit the platform here. The HDK v1.3 will be made available to all for pre-order on the 1st of October with shipping later that month.
V1.3 improves upon v1.2 with a new optics module that maintains the HDK's highly acclaimed picture quality while expanding on the eyebox to allow for sharper images without the need for Independent Adjustment lenses (IPD). It will also have individual eye focus for personalized use without glasses.
Major software updates
Driven by continued investments from its core team alongside a productive community of contributors, the OSVR software platform continues to grow and offer a complete set of capabilities for virtual reality application developers. Some of the recent enhancements include:
OSVR Render Manager, allowing optimal low-latency rendering on any OSVR-supported device.
Currently supporting Gameworks VR, NVIDIA's technology for virtual reality headsets and games, the OSVR Render Manager provides:
Direct Mode—the NVIDIA driver treats virtual reality headsets as head mounted displays accessible only to VR applications, rather than a typical Windows monitor that your PC shows up on, providing better plug and play support and compatibility for virtual reality headsets.
Front Render Buffering—enables the GPU to render directly to the front buffer to reduce latency.
Context Priority—provides headset developers with control over GPU scheduling to support advanced virtual reality features such as asynchronous time warp, which cuts latency and quickly adjusts images as gamers move their heads, without the need to re-render a new frame.
"Our work with NVIDIA is a key step towards achieving our goal of providing developers with a comprehensive infrastructure that allows creating high-performance VR and AR experiences regardless of the particular operating system, HMD platform, game engine or input peripherals," says Yuval Boger, CEO of Sensics. "OSVR allows the VR/AR community to create exciting experiences without being locked in to any single vendor."
Support for other graphics architectures are currently in development
OSVR Performance Profiler
Utilizing ETW – Event Tracing for Windows – the OSVR performance profiler allows optimizing application performance by identifying performance bottlenecks throughout the entire software stack.
Event Tracing for Windows (ETW) is an efficient kernel-level tracing facility that lets you log kernel or application-defined events to a log file and then interactively inspect and visualize them with a graphical tool
About OSVR
OSVR is a software platform designed to set an open standard for virtual reality input devices, games and output to provide the best possible virtual reality game experience. Supported by industry leaders, the OSVR framework unites developers and gamers alike under a single platform.
For the full list of OSVR supporters go to www.osvr.org. Like OSVR on Facebook. Follow OSVR on Twitter.

Latest posts by Press Release
(see all)