This past week, Atlanta-based Trick 3D announced an application that will allow architects, home builders, real estate marketers and developers to generate 3D virtual environments using just 2D floor plans. The Floorplan Revolution app will also allow their clients to experience photo-realistic walkthroughs of those environments using Samsung Gear VR and Google Cardboard headsets.
The software was demonstrated this past Monday at Techcrunch Disrupt 2015, and will be accessible on all platforms as either immersive virtual reality or 360-degree video, Trick 3D founder Chad Eikhoff told Hypergrid Business.
"Floorplan Revolution delivers as a single web link that is cross-platform and fully accessible via mobile," he said.
On mobile devices, the built-in gyroscope will allow users to turn their devices into a "virtual window" that looks out into any direction, said Eikhoff.
"Real estate developers, real estate marketers, home builders and architects will utilize Floorplan Revolution in order to bring their spaces to life, even prior to physical construction," said Eikhoff.
Floorplan Revolution will be available for subscription purchase by end of this year, according to the company.
In addition to real estate, another potential market for this software is the travel and hospitality industry, said Eikhoff.
One recent virtual reality customer, Delta Airlines, uses the software to provide a realistic virtual boarding and aircraft walkthrough experience for potential travelers.
Competing platforms use 3D video and require that the real estate project is finished — and don't allow any ability to customize the environment.
With the digitally-generated Floorplan Revolution environment, lighting can be changed on the fly, and other features can be changed as well, before building even starts.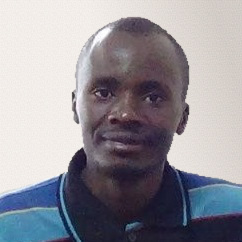 Latest posts by David Kariuki
(see all)