Press release: Buffalo Bill's Wild West gets a virtual makeover, thanks to Ball State digital artists
MUNCIE, Ind. – Cowboys and Indians captivated the country when Buffalo Bill's Wild West rolled through America in the late 1800s and early 1900s. More than a century later, Ball State digital artists have re-created the legendary showman's outdoor exhibition.
Working with staff from the Buffalo Bill Center of the West, artists and designers from Ball State's Institute for Digital Intermedia Arts (IDIA) have crafted a computer-generated world in Unity 3D that authentically simulates the Wild West show dramatizing frontier life.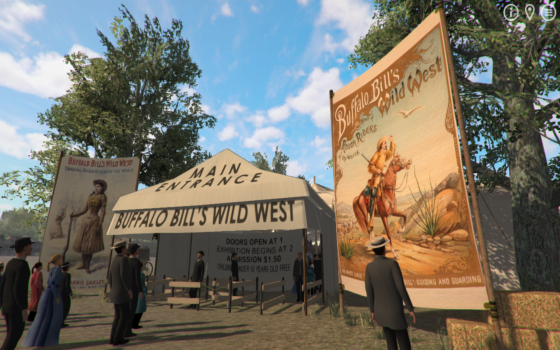 "The visual look and feel of the project is something we're really proud of," said John Fillwalk, IDIA director and senior director of the university's Hybrid Design Technologies initiative.
Fillwalk collaborated on the project with Jeremy Johnston, curator of the center's Buffalo Bill Museum, and Ball State historians James Connolly and Douglas Seefeldt.
As a senior digital editor of the Papers of William F. Cody, Seefeldt has worked closely with Johnston on several projects the National Endowment for the Humanities recently recognized as among the most significant it funded.
"What the IDIA captured for us is the look and feel of the experience, right down to the sound effects of horses and the stage coach running through the arena."
Located in Cody, Wyoming, the Buffalo Bill Center of the West includes the Buffalo Bill, Draper Natural History, Whitney Western Art, Plains Indian and Cody Firearms museums, along with the McCracken Research Library.
The IDIA Lab's next project for the center will be a series of augmented reality apps featuring objects in each museum's collection. By holding electronic devices over images like a grizzly bears or gun, users can learn more about them as 3-D models of the subjects pop up on screen.
"By using their phones or tablets, visitors can see museum exhibits come to life," Fillwalk said. "All of our work is meant to give visitors a greater appreciation for these assets with the aid of our digital interpretations."
Johnston said what he likes best about Fillwalk's approach is the way "he puts technology in the users' hands."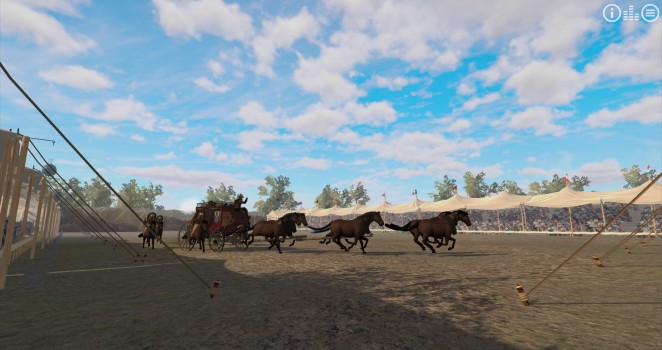 "I've seen so many younger people walking through our museums with their heads down, glued to their iPhones and iPads. With John's help, I'm excited that we're taking something they're so familiar with and using it in a way to get them to engage with our exhibits here."
Funding for the Virtual Buffalo Bill project was provided by a grant from the Buffalo Bill Center for the West, which was matched by internal grant funding from Ball State.
Watch a preview video of the virtual world below.

Latest posts by Press Release
(see all)