Greenlight VR and Touchstone Research released the results of their survey of over 2,000 respondents this past week about attitudes towards virtual reality.
Here are some highlights.
1. Gen-Z Rules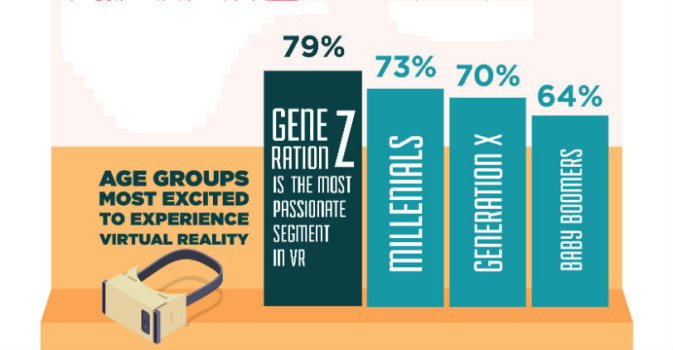 Despite a perception among some of our readers — or maybe just in my house — kids aren't all that blase and cynical about virtual reality.
In fact, 79 percent of teens and tweens are passionate or excited about virtual reality, beating out every other generational segment.
"While no one can be 100 percent certain what consumer adoption trends look like 2016, it would be ill-advised for companies like Oculus, Google, Sony and Samsung to ignore the power of younger audiences. Generation-Z will be an instrumental component to virtual growth from day one," said Howie Leibach, senior research analyst at Greenlight VR, in a statement. "Content development strategies should reflect that."
2. The kids want VR for Christmas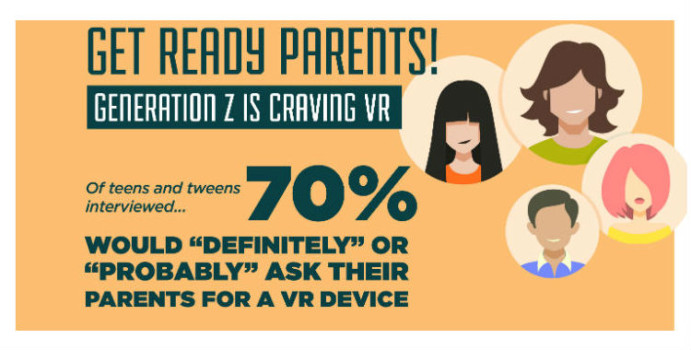 The majority of teens and tweens said they would definitely or probably ask their parents for a virtual reality device.
Which one should you get?
For the younger kids, the Mattel View-Master VR headset is a good bet, and, at around $30, is pretty affordable. Get it at your local Walmart or Target, or order it from Amazon.
On the higher end, if they have a late-model Samsung smartphone, there's the Samsung Gear VR for around $100, available for pre-order now.
Or get something in the middle, like the Merge VR headset for $79 from Amazon.
Merge VR runs all the standard Google Cardboard games — of which there are hundreds — and works with both iOS and Android smartphones, and can also be used to watch YouTube videos.
The View-Master can handle the Google Cardboard apps, the videos, plus has $15 augmented reality educational reels.
The Gear VR does not run Google Cardboard, but does support Netflix and Hulu, and has its own app store.
3. Minorities more interested in VR than average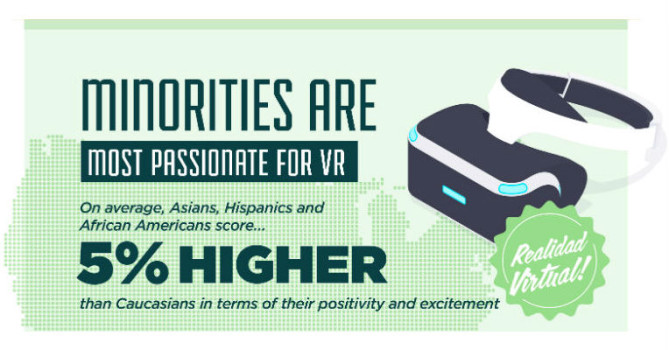 According to researchers, there is an opportunity here for virtual reality content creators who serve minority markets.
4. Tethered headsets cost too much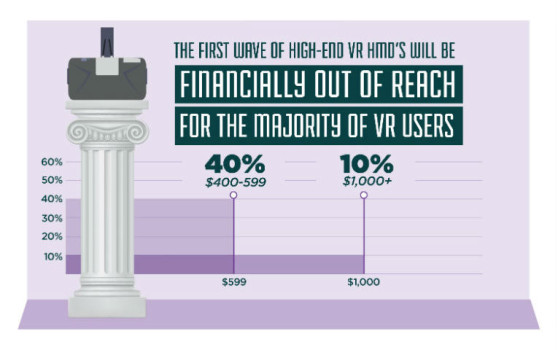 Unlike smartphone-based or Google Cardboard-style headsets, which start at under $10, tethered headsets connect to PCs or consoles, and prices start in the hundreds of dollars.
Of consumers polled 60 percent aren't willing pay over $400 dollars — and 90 percent don't want to pay more than $1,000. Many say that virtual reality is  "too expensive."
That puts the three biggest brand names in the tethered headset space — the Oculus Rift, the Playstation VR, and the HTC Vive — out of reach for most people.
In addition, the Oculus and the Vive also require high-end computers, which only drives the price up higher.
5. Half want VR on a gaming console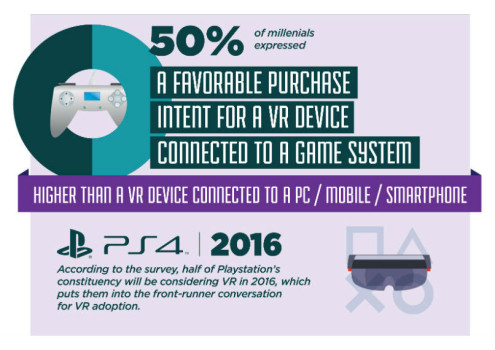 Of the respondents who had a Playstation, half said they will be considering virtual reality next year, putting Playstation VR ahead of the Oculus and the Vive in terms of probable purchases.
6. Even more want to watch movies, videos and TV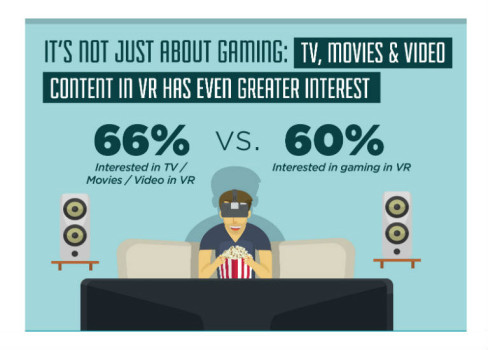 Slightly more respondents — 66 percent versus 60 percent — said they were interested in watching movies, videos or television in virtual reality than they were in gaming.
Virtual reality headsets allow users to view both immersive, 360-degree videos as if they were right in the middle of the action. But they can also be used to watch traditional movies and videos as if on a giant movie screen.
Netflix and Hulu have recently announced support for Samsung's Gear VR headset, and YouTube had recently updated its Android app to support not just 360-degree videos in Google Cardboard headsets but also a new format of VR videos that add depth, and standard 2D videos on a large virtual screen.
7. Seeing is believing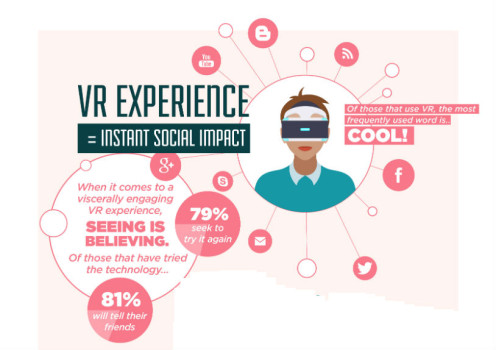 I've seen concerns that the early headsets, which don't yet offer a perfect experience, might sour people on virtual reality.
However, that doesn't seem to be the case, as 81 percent of respondents who tried virtual reality said that they will tell their friends, and 79 percent said they will seek to try it again.
8. Physical and mental health concerns
Respondents did have some reservations about virtual reality, however.
Slightly over half – 52 percent – of all respondents said they had some concerns about virtual reality.
The most common concern, with 23 percent, was health. In addition, 11 percent said they had concerns about people "losing touch with the real world" and 5 percent said they were concerned about virtual reality addiction.
For more information on the latest virtual reality consumer trends, check out the complete 2015 Greenlight VR report here.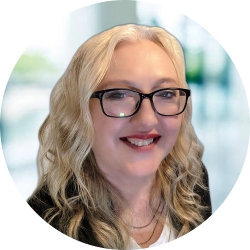 Latest posts by Maria Korolov
(see all)