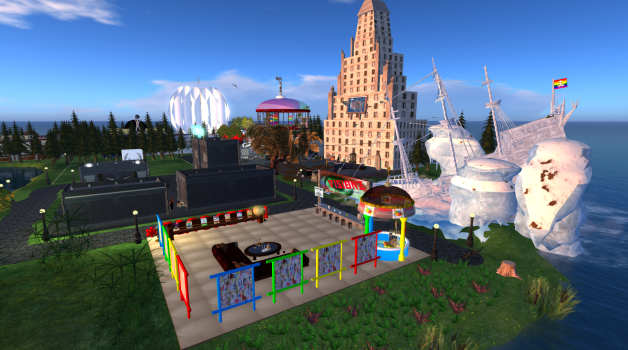 This Friday, November 13, until Monday, November 16, AvatarFest celebrates the strength and diversity of the hypergrid community. With more than 10 live performances and over 15 exhibits this festival showcases the wide variety of talents from across the hypergrid.
For example, "Immersive Edge" is a hypergrid story and adventure game in OpenSim. It is "merging storytelling within a virtual landscape" that authors can explore, and visitors can interact with.
Torben Asp will perform live on the last day of the festival, to share with us his wonderful electronic sounds and visual effects. Together with live singers Rosy o'Grady and Andremus Miklos they form a solid base for the line-up of musical
performances and DJ sets.
This hypergrid expose would not be complete without the contribution of the role-playing community. With "Anyone can roleplay", Jamie Anna Wright provides a low barrier of entry to experience the fun of role-playing in virtual worlds.
Timber Wolfe's display features a a small snapshot of a Native Anerican Indian village. The village is part of the Native American Indian library "living history," a grid set in the 1800's South-West USA.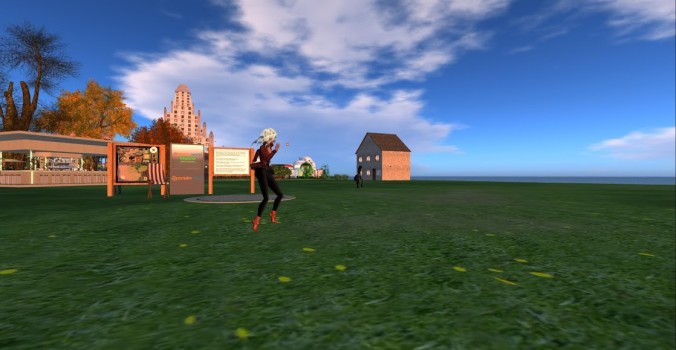 To further quench that cultural thirst there will be storytelling by the Seanchai Library, and the Avatar Repertory Theater will be performing a selection of scenes from Shakespeare's "Hamlet."
The performance will take place in the theater on the exhibition grounds.
"We will present a theatrical entertainment based on Shakespeare's Hamlet called 'The Hamlet Thing' in a fairly minimalist style that suits the black-box theater we will use," said Emil Jennings, actor and organizer with ART.
The festival, initiated by Han Held, was sparked by worries about the loss of OpenSim core developers in 2015. It is non-commercial and centers around the end-user: The builders, the dreamers and the party-people of the hypergrid.
"When I put out the idea, I expected to be alone on a bare region," Han Held said. "But it's been amazing, the community came forward to donate land, expertise and volunteering time. I feel that the way we came together, and the talent that shared generously with us, says a lot about how vital our community out here is!"
The full list of exhibitors and performances — as well as the schedule – can be found on the website at http://avatarfest.net/.
For the festival, a dedicated hypergrid-enabled grid has been set up, and all avatars are welcome to visit starting Friday, November 13, at 9 a.m. Pacific at avatarfest.net:6000.

Latest posts by Press Release
(see all)