Press release: Virtual reality specialist Daden awarded £230,000 by Innovate UK
Daden Limited – a virtual reality specialist based at the Innovation Birmingham Campus – has been awarded nearly £230,000 by Innovate UK for its Virtual Field Trips as a Service initiative.
The funding has been awarded in phase two of Innovate UK's Design for Impact Competition, which aims to identify and then support innovative technology that has been proven in pilot projects in education, but is yet to have a national impact. Daden, working with The Open University (OU), the Field Studies Council and Birmingham-based Design Thinkers UK, has been awarded the funding to develop its Virtual Field Trips as a Service concept as a national service for schools and universities.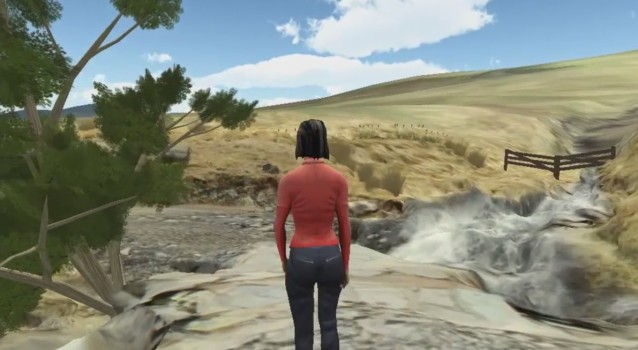 The funding will enable the development of a prototype system, and a full trial and assessment with both universities and schools, the latter facilitated by working closely with one of the Field Studies Council's own field study centers.
David Burden, Managing Director of Daden said "We are really proud to be one of the projects chosen by Innovate UK to receive this investment. There was some stiff competition and we were up against some other very innovative and exciting ideas. "
"The funding gives us the opportunity to develop an immersive 3D environment that is optimised for educational use, yet flexible enough to let educators create and customise content. Almost everyone we've spoken to has not only seen how virtual field trips can be a natural complement for physical field trips, but also how the technology could be used to provide a wide range of virtual experiences in support of other subjects, from history to languages."
From November 2014 to April 2015, Daden worked with teachers and students at Washwood Heath Academy in Birmingham, virtual world educators in Second Life, university lecturers at a Royal Geological Society workshop, and a range of other stakeholders to understand the potential, challenges and key features of any virtual field trip service.
David Burden added: "Virtual Field Trips as a Service is intended to support, not replace, physical field trips. It will help students and staff better prepare for a field trip, can provide additional context and gives a focus for post-field trip data analysis, revision, virtual visits to comparative sites, and provides a catch-up for those who may have missed the physical trip. Whilst this funded project is focused on UK education there are obvious opportunities overseas, particularly for virtual 'exchange' field trips."
A 12-month timescale has been set for completion of the project, by which point Daden and its partners should be in a position to start taking Virtual Field Trips as a Service to market. As well as addressing desktop and mobile delivery, the project will also be looking at using the latest generation of virtual reality headsets, such as Oculus Rift and Google Cardboard.
Daden is one of 20 early stage tech companies receiving support from Innovation Birmingham's 'e4f Inspire' program, which delivers a series of workshops, keynote events, entrepreneur dinners, off-site visits, funded internship/apprenticeship placements, and peer group sessions, in order to accelerate the growth of entrepreneurial tech companies.
For more information visit the VFTaaS project page.
About Daden
Daden Limited specializes in delivering innovative solutions in virtual reality, 3D immersive learning and data visualization. Daden's national and international clients range from the private sector to central and local government, education, public safety, health and with almost two dozen university clients. Founded in 2004 by David Burden, Daden is based at the Innovation Birmingham Campus, in Birmingham UK.
About Innovation Birmingham Campus
Wholly owned by Birmingham City Council, the Innovation Birmingham Campus is actively looking to work with and bring together the public and private sectors, creating interfaces for people with ideas, people with technologies, people with expertise and experience, and people with money, to drive collaboration, thereby promoting innovation.
The Innovation Birmingham Campus is a thriving cluster of tech companies. The Campus is home to 130 companies, with specialisms including coding, software, digital gaming and low carbon technologies. An active incubation offering in the Entrepreneurs for the Future center, EU-funded projects and a major program of events, visiting expert sessions and access to finance all catalyze a dynamic community that is engaged with the city. The available opportunities for start-ups and SMEs creates the best environment for growth, with over 120 ventures established in the past five years.
Medium sized enterprises and large corporations find engagement with the tech entrepreneurs and businesses based at the Campus highly beneficial as a way to infiltrate their working practices with innovative thinking to create new commercial opportunities.

Latest posts by Press Release
(see all)