More than 100,000 students have participated in virtual reality field trips through Google's Expeditions, and the program is now expanding to 15 additional cities, Google announced Monday.
Benefiting from the new move are Alexandria, Baltimore, Cincinnati, Detroit, Indianapolis, Las Vegas, New Orleans, Orlando, Phoenix, Salt Lake City and Washington DC, said Ben Schrom, the program's product manager, in a post Monday, as well as three other cities in Canada, Denmark and Singapore.
The Expeditions Pioneer Program was officially launched this September. According to Schrom, it helps increase learners' engagement, build a deep understanding of the world, and allows them to imagine their future roles.
"Teachers can choose from more than 120 tours of places such as Antarctica, the Acropolis, or Borneo Rainforest — and the list keeps growing as we work with our content partners to create more," said Schrom.
With Expeditions, students enjoy virtual reality-based field trips to selected locations using Asus smartphones in combination with Google Cardboard and Mattel's View-Master virtual reality headsets.
Teachers use linked tablets to guide the students through the excursions and ensure that every student sees the same thing. All devices are provided by Google free of charge, in partnership with Subaru.
Other virtual destinations include Mars, the Great Barrier Reef and the Great Wall of China. Google is partnering with content creators such as Wildlife Conservation Society,  the Starfish Foundation, PBS, educational publisher Houghton Mifflin Harcourt, and the British documentarian David Attenborough in collaboration with Alchemy VR.
Watch a demonstration video below:
The program has also been applauded by educators,
"Teachers were amazed at the things they could do and the places they could see with their students," said Michelle Guzman, a special education teacher at Dartmouth Middle School in San Jose, California, in the blog post. "Several are continuing lessons that developed from the field trip they experienced. I know that it will change the way I help my students adapt and learn."
This past September, Jennie Choi, an English teacher at Mariano Azuela Elementary School in Chicago, took her six-grade students on a virtual reality tour to Verona, the Italian setting of Shakespeare's "Romeo and Juliet."
"It doesn't work to stand in a class of 12-year-olds and just lecture," Choi told New York Times.
"It is always a great day when you hear multiple students say, 'This is the best thing I have ever done!'" said teacher Hope Mulholland of Mansfield Middle School in Storrs, Connecticut, in a Google Plus post.
"It brings the lesson to you," one student said about his experience with Google Expeditions in this video.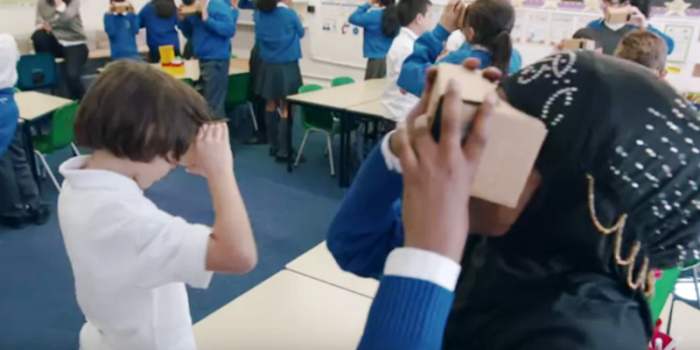 Administrators can also, by sending request to Google, ask for inclusion in the program by signing up on the Expeditions website.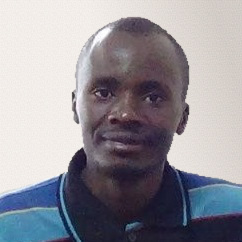 Latest posts by David Kariuki
(see all)