Quantum Bakery LLC has released an iPhone case that doubles as a virtual reality viewer for iPhone 6 Plus, iPhone 6S and iPhone 6S Plus, but most importantly, one that could turn out as very competitive since it  makes it possible to fit a virtual reality viewer into your pocket.
The Figment VR kit, which launched on Kickstarter earlier this week, converts an iPhone into a virtual reality viewer with a single click of a button and allows users to watch immersive content on the spot any time.
Although Figment VR is only for iPhones at the moment, the company has plans to make cases for Android and Windows smart phones if the current project is successful. With the sleek device, you will avoid carrying bulky cases and being tied to your desktop to enjoy the experiences.
"When you are reading the New York Times in line at the coffee shop and happen to see a link to its new immersive storytelling app, you can't experience the stories until you get home," the company said in its Kickstarter campaign. "And by then your mind will be elsewhere."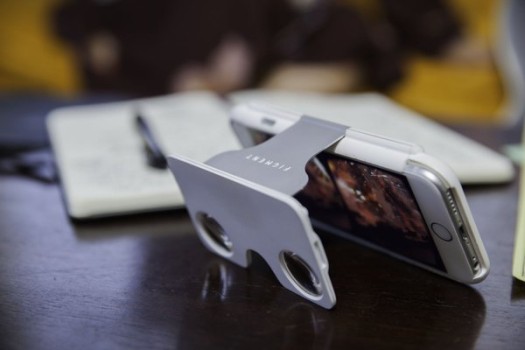 Two plastic lenses are built into a sleek case that lies flat when folded. The aluminum component holding the lens pops up from the back of the case to the front of the phone screen with a press of a button. After this, you can launch a virtual reality app and start enjoying a virtual reality experience by holding the phone in front of you.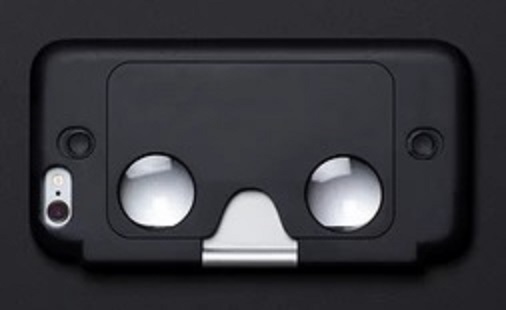 The crowdfunder price is $49 to $59, but the retail price will be between $69 and $79 once mass production starts, in early 2016.
Watch the promotional video below.
But how does it compare with other headsets? Being open-sided makes it more socially acceptable for use in public spaces and feels less claustrophobic, although it lets in light from the sides for a lesser virtual reality experience than closed versions.
Goggle Tech and Boafeng Mojing sell considerably cheaper open-headed headsets — $22 and $12 respectively — though they are not integrated into an smartphone case.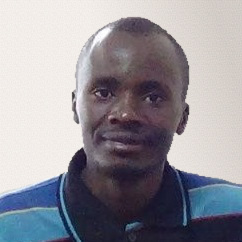 Latest posts by David Kariuki
(see all)