Press release: Vuzix Awarded Eight CES 2016 Innovation Awards, Including "Best of" in Gaming and Virtual Reality
ROCHESTER, N.Y. —Vuzix Corp., a leading supplier of video eyewear and smart glasses products in the consumer, enterprise and entertainment markets, announced that the company has received eight International CES Innovation 2016 awards, including a Best of Innovation Awards Honoree for the iWear Wireless Video Headphones in the Gaming and Virtual Reality category.
These award winning AR/VR solutions will be showcased at CES at the Las Vegas Convention Center in January.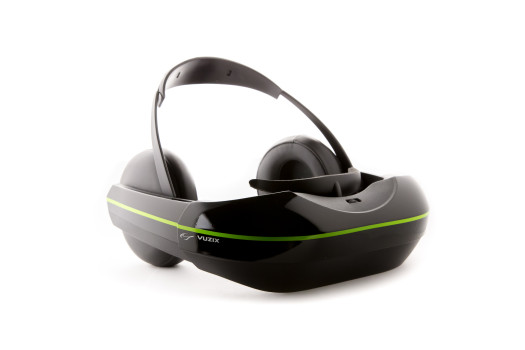 The ultimate wearable video entertainment and gaming system, the Vuzix iWear Wireless Video Headphones transport the wearer into another dimension through dual HD Displays that allows them to play games, interact with apps, and watch 2D, 3D, and 360° VR movies all directly streaming from the internet.
The smart iWear Wireless runs Android 5.0 and will be compatible with thousands of applications. iWear Wireless is completely portable and broadly compatible, connecting with most devices that support Bluetooth and also Wi-Fi networks for near limitless access to content, including wireless streaming from popular cellular phones.
"Receiving eight CES Innovation Awards is an emphatic acknowledgement from industry experts that Vuzix is at the forefront of the virtual and augmented reality industry," said Paul Travers, President and Chief Executive Officer of Vuzix. "AR and VR are the future and we understand the impact these technologies can have on both corporations and consumers."
About Vuzix Corporation
Vuzix is a leading supplier of Video Eyewear and Smart Glasses products in the consumer, commercial and entertainment markets. The Company's products include personal display and wearable computing devices that offer users a portable high quality viewing experience, provide solutions for mobility, wearable displays and virtual and augmented reality.

Latest posts by Press Release
(see all)