Fifty more schools will get free Nearpod virtual reality headsets, lesson plans, professional development and one-on-one support, the company announced this week. And Google Expeditions, the biggest virtual reality education program, rolled its education program to Irish schools and will be heading to Dublin and Belfast next in the coming two weeks, according to the Independent.
The two are an example of how virtual reality can complement traditional teaching and pedagogical methods to improve student engagement, achieve interactive user-based teaching and learning, boost interest by eliminating boredom, and increase participation levels by evoking learners' feelings of being in the places they actually are not.
Nearpod and Google Expeditions VR
Google's Expeditions VR,  which is offers teacher-guided immersive tours to educational destinations, has served more than 100,000 students. Participating schools include Dartmouth Middle School in San Jose, Mansfield Middle School in Storrs, Connecticut, and Mariano Azuela Elementary School in Chicago. The company is still visiting more schools to test its program.
Nearpod VR, which was launched earlier this year, is already at the San Francisco Unified School District and Polk County Public Schools in Florida. To boost coverage, the company launched a program to raise money for grants to 30 to 40 public schools this year so that students in these schools can enjoy immersive content free of charge.
The next round of grants will benefit Orchard Hill College, Wallington in England, Garehime Elementary School in Las Vegas, Flip Learn Kids in Lagos, Nigeria, North Royalton Middle School in North Royalton, International Christian University in Tokyo, Japan, and Turner in Kansas City, among many other schools.
The grants will cover virtual reality-based lesson plans, branded Nearpod VR Cardboard-compatible headsets, and one-on-one teacher support.  The grant is supported by the Knight Foundation, Salesforce CEO Marc Benioff, and Krillion Ventures.
"Our goal with Nearpod has always been to enhance the student teacher relationship by empowering teachers with technology," said Nearpod CEO Guido Kovalskys in the announcement. "One of the most powerful ways of exciting a kid's imagination and sense of wonder is tapping virtual reality as a teaching tool. We're demystifying the term virtual reality for many teachers out there and I'm quite humbled by the volume of the entries that came in."
In addition to applying for grant funding, schools can also purchase Nearpod licenses starting from $1,000 in order to enjoy the immersive K-12 lessons.
Virtual reality lesson plans
Most of lesson plans constitute virtual reality field trips to various destinations — from the Great Canyon in United States, the Great Wall of China, great Barrier Reef to Madagascar — which allow students to learn history, literacy, geometry, geography, sociology, and culture, among other subjects.
With both Nearpod and Google Expeditions, the virtual field trips are created in collaboration between experienced teachers or educators, third party content creators and in-house teams. There is a great opportunity in creating virtual reality lessons in other core subjects, Guido Kovalskys told the Wall Street Journal.
"Traveling is a simple activity that, once we started studying the field and how it would integrate with our products, we saw a huge opportunity to create lessons in virtual reality on core subjects," said Kovalskys. "For example, one of our math lessons is called 'Geometry is everywhere.' Students observe buildings around the world and find the geometry in each one. It's not the whole lesson, but it's a fun part."
Nearpod is an application that works on most platforms and is available for download at the Google Play store and Apple store for mobile headsets.
It has been offering normal online interactive lessons where users can access a number of lessons free of charge on a silver account, $10 per month Gold subscription, or with the School and District account subscription in which it is possible to manage up to 200 students, receive onsite training, and take advantage of online school and user management. Nearpod VR, a new feature starting this year, is available with the premium subscriptions.
Schools that purchase headsets separately can also try the free individual virtual reality lessons or purchase other inexpensive lessons individually.
Nearpod VR lessons are fit for grades one up to grade 12, and these involve a wide range of lessons applicable in various subject areas.
Nearpod, which has already been collaborating with creative and skillful K-12 educators around the world who can create educational content, design lessons, and teach with Nearpod presentations based on their experience; now allows users to enjoy the flexibility of creating immersive VR lessons using the thousands of paranomic images in the Nearpod content tool.

Teachers can use a variety of ways to customize and reinforce lessons such as by uploading new content, adding activities, and monitoring students in real time, according to Joanna Beck, a science teacher at Burney-Harris-Lyons Middle School in the Clarke County School District in Georgia who has used Nearpod VR, in a recent blog post.
"Nearpod allows teachers to upload their presentation and then add activities or content to complement the learning experience in the classroom," said Beck. "Teachers can add questions throughout the presentation for real-time monitoring."
The company is hoping to increase the content in the platform and is accepting applications for the authorship program from teachers who are interested in to creating these experiences.
This is in addition to content created by its in-house team and that sourced from third party content from firms such as  360 Cities, a company that creates 360 degree content.
There is also a lot of related third party content that is being created right now, Shauna Heller, founder of virtual reality solutions company Clay Park VR, told The Australian last month.
"Museums are hot developers right now," she said. "They're hiring a lot of developers to translate their physical assets into 3D models that people can then explore online."
Google on its part has also announced it will be partnering with Wildlife Conservation Society, the Starfish Foundation, PBS, and educational publisher Houghton Mifflin Harcour, among other creators to ensure addition of more content.
Through creation of the lessons, teachers can improve teaching methods and classroom experience of others, as well as enhance their own instruction and lesson design, in addition to earning money from their efforts.
With regard to limitations of streaming the lessons, the company admits there are issues to do with streaming virtual reality content in schools due to device and bandwidth limitations. However, it has implemented a low-demand load to stream the 360 videos that are stored on the cloud.
Google Expeditions, on its part, offers more than 220 hundred varied lands and under-sea journeys and virtual destinations around the world and is still taking trials to various schools. Its content is accessible via the Mattel's View-Master, as well as other types of Google Cardboard headsets.
Google provides a kit comprising of Google Cardboards, Android phones for students, and a tablet. The teacher can control what all  students see using the tablet, which is wirelessly connected to the smartphones.
Other schools can request inclusion into Google's Expedition program. The program is free once a school has been selected. A number of teachers have testified about how it helped immerse pupils and increase interest, engagement and participation.
Using virtual reality methods to complement other teaching methods
Virtual reality methods give the best outcome when used together with other teaching and curriculum-based methods and not as a substitute.  Remember there are other methods such as video-based learning, but virtual reality has greater benefits when used to further increase learner-engagement, imagination and participation.
The Nearpod VR program is itself incorporated into properly designed pedagogical lessons. Used in this manner, Nearpod helps students understand concepts better, according to one educator, Katie Chirhart, in a blog.
"Combining VR with web browsing, surveys, short answers, long answers, collaborative work, educational videos, digital drawing, and discussions is an enormously powerful tool that allows students to dig deep into concepts, root around and pull out the knowledge they might have missed without this extraordinary experience," said Chirhart. "The power to engage students resulting in excitement about learning is a rare gem in the educational field."
Teachers can use it in addition to other methods to get real-time feedback with slides and instant surveys before students do game-play activities. Nearpod hopes to solve a number of concerns among parents such as possibility of isolation and disengagement from teacher-student interactions when the headsets are used for too long.
In a recent post, Nearpod's Kovalskys recommended that Nearpod is used to complement other teaching methods in order to improve engagement.
"When used appropriately, Nearpod VR experiences should not take more than five to ten minutes of class, " he said. "We recommend that students participate in VR activities as part of a lesson, not a replacement for instruction, the teacher, or the classroom experience."
Watch a tutorial on how to use Nearpod VR below: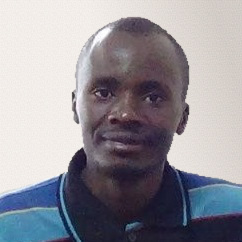 Latest posts by David Kariuki
(see all)