Despite acceptability and huge interest among investors to adopt virtual reality, the technology is still in its learning phases and lack of technological standards across the industry and bandwidth issues will certainly derail its tipping point, according to a research report released by Greenlight VR last week.
At the same time, sale of virtual reality headsets will drive the markets.
Meanwhile, adoption of virtual reality by many small and big firms alike is quite encouraging and is resulting to a number of opportunities right now according to Clifton Dawson, the CEO of Greenlight VR in a press release.
"There are disruptions unfolding and exciting new markets being created, but not in the size, structure, and timeline most expect," said Dawson. "While we forecast a slower adoption curve over the near term, we're encouraged by the degree of progress being made by large and small companies in the space.
Discovery phase
Apparently, although there is commendable early work done in virtual reality so far, most of it dwells on visual wonders created in virtual reality spaces and is yet to touch the base, Nicholas Fortugno, CCO and Co-Founder of Playmatics, a gaming and virtual reality designer firm, told Hypergrid Business while commenting on the future of virtual reality.
"Currently, virtual reality is in a discovery phase," said Fortugno. "A lot of work is riding on the sheer wonder of the fully occluded visual field, and playing with the rawest experiences that creates."
Much of virtual reality is being applied in the gaming world but is also gaining traction in the commercial world, and it will be more widely adopted for commercial uses than for household uses, according to Fortugno.
"I think commercial uses of more advanced virtual reality are much closer to us, and will appear before virtual reality penetrates normal households," said Fortugno.
Couple of challenges prior to mainstream adoption
Before it becomes adopted in the mainstream, virtual reality will undergo a natural process of sorting in which many platforms will seek to optimize for specific use cases, said the report. During this time, the technology will experience conflicting standards, compatibility issues, technological dead-ends, and market failures and might confuse and frustrate consumers.
"I think that we still haven't found the basic vocabulary of virtual reality and that's the challenge we have as an industry," said Fortugno.
With virtual reality being the most bandwidth intensive technology, bandwidth challenges are already being experienced in regard to streaming huge files without buffering and without imparting bandwidth, said Dawson in a recent show — Facebook has even confessed encountering that challenge.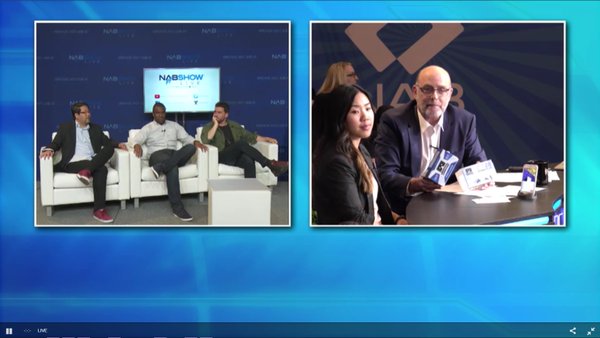 Overcoming challenges

However, virtual reality will finally overcome those challenges according to Dawson.
"Ultimately, we are optimistic that the industry will overcome current obstacles, which exist all along the value-chain and are structural, technical, and human in nature."
Technological improvements are inevitable when you look at history, and Marshall thinks they will replicate in virtual reality in the same way earlier generations of virtual reality headsets, console gaming, smartphones, tablets, personal computers, and VCR, and DVR product categories have happened.
There is need to develop platforms that are more inclusive and self-sufficient, but developing such systems will take time according to the report. For instance, significant multidisciplinary technological improvements AND MORE TIME will be required in order to develop a headset that can support both virtual reality and augmented reality (mixed reality) – as was echoed by Founder and CEO of Facebook Mark Zuckerberg in a recent F8  conference – according to Steve Marshall, senior vice president at Greenlight VR.
And it is possible that carrier involvement and entry of 5G wireless technology in virtual reality scene will catalyze adoption, according to Dawson. For instance, Verizon recently teamed with Samsung to start testing this technology. It could come next year. However, prime time could be signaled by carrier's offering of subsidized cost live streaming.
Although many changes are needed in the technological field, there is need for changes in the area of design and creating experiences according to Fortugno.
"Smart people are going to figure out what 'editing' means for virtual reality, and that will be the game changer," said Fortugno. "Editing in this case means having a language that communicates narrative that's medium-specific. In film, editing is the primary way story is told. Virtual reality doesn't have a grammar like that right now. That is what we need to develop."
The report by Greenlight VR and Road to VR is  addressed to decision-makers of Fortune 500 firms, global technology companies, startups and other investment firms to leverage the market analysis and knowledge about current technologies, trends, perception, and behaviors in order to make better decisions.
It analyzes the virtual reality landscape, forecasts the overall structure and headset sales on a 10 year period, and presents findings from a survey done on virtual reality developer community.
Headsets to drive markets
The virtual reality market will be driven by hardware, more particularly the head mounted displays according to the report which offers a 10-year forecast of the market.
Sale of virtual reality headsets will drive the virtual reality markets, and in the United States alone, these sales will go up from 2.3 million in 2016 to 136 million in 2025. This will comprise sale  of mobile virtual reality headsets that will grow from 1 million this year to 122 million in 2025, and sale of personal computer and console virtual reality headsets that will rise from 1.3 million this year to  13.6 million in 2025.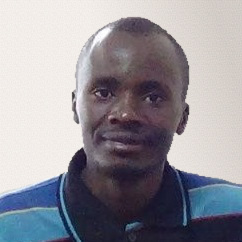 Latest posts by David Kariuki
(see all)