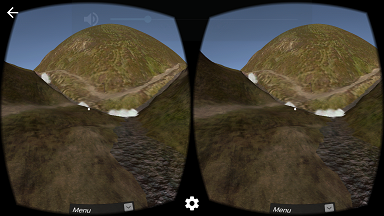 Daden Limited, a U.K Based firm that creates immersive learning and visualization systems, is planning to add a dozen new virtual locations to its recently released Fieldscapes VR, an educational virtual tour app for Android devices.
Fieldscapes VR also allows users to create their own virtual learning environments, no coding required.
In addition, the company is working on DatascapeGL, a web-based data visualization tool that will allow their recently released 3D data visualization application Datascape2XL to run in web browsers.
Currently, users can take an immersive virtual tour of the Carding Mill, a renowned tourism destination in Long Mynd in Shropshire, England.
David Burden, the managing director of Daden Limited, told Hypergrid Business that the locations to be added will range from natural environments such as solar system planets to human creations such as hospitals, and they expect Fieldscapes VR application to leave beta early next year with the new locations.
"The funded project is due to finish at the end of October and the big UK education tech show is in January," said Burden. "We may have an update to the smartphone version later in the autumn."
In addition to selecting from existing destinations, teachers will be able to create and upload their own content into the platform.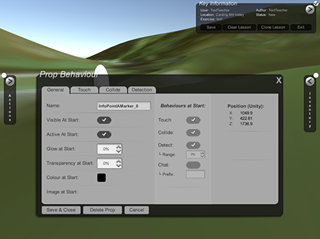 Using the application, students will get a better idea of the valley before visiting it, improve their sense of context and place analysis, as well as improve their revisions for exams.
The cost of Fieldscapes VR to educators will be commensurate with some of the other educational content publishers, according to Burden.
"The schools buy access and then give that access free to their users, the students," said Burden. "There will probably be an 'all you can eat' model to get access to everything for everyone, and then more limited models for people who just want to try it or have a very limited use case."
It will be similar to other virtual reality educational offerings such as those from Google's Expeditions VR and Nearpod VR,  where students take guided virtual visits to destinations around the world to learn history, culture, math, geography and social studies.
Datascape2XL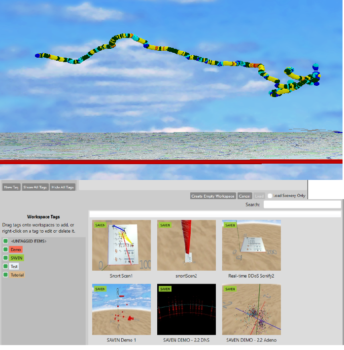 The company's second generation 3D immersive visual analytics product, Datascape2XL, which is now in closed beta, will most likely only be available for desktops, said Burden, but can be accessed immersively through devices such as the Oculus Rift.
It allows users to move around their visualized data. Users can fly around to select points using a game controller or 3D mouse or keyboard.
"We expect most people will just use it on an ordinary personal computer with a 2D screen," said Burden.
Users can sign up here to take part in the closed beta version.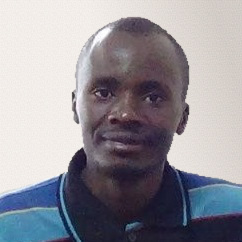 Latest posts by David Kariuki
(see all)