Samsung, Sony, HTC, and Oculus will lead other brands in shipping about 9.6 million units of virtual reality hardware in the global market this year, to surpass previous estimates of $2 billion in sales and reach around $2.3 billion, International Data Corp. predicted in a new research report, not counting sales of Cardboard-compatible headsets
Lewis Ward, IDC's research director for gaming told Hypergrid Business that although millions of people will first use Cardboard and other low-cost viewers that don't come with embedded tech hardware in order to access virtual reality, IDC is focusing on higher-end headsets such as Gear VR, Hololens and Oculus, which come with integrated electronics such as user interface buttons and volume controls. 
"From our perspective, this is at least a market segment worth tracking over time," said Ward. "To be honest, I think Google and others will quickly step up from Cardboard into something that's more sophisticated and that supports a decent user interface, and this would be something akin to Gear VR."
Virtual reality in the lead
IDC predicts that shipments in both virtual and augmented reality markets will reach 110 million units in 2020, with virtual reality taking a slight lead, with about 65 million units shipped globally market in 2020.
Video games will be the primary driver of adoption this year.
Right now, the brand name devices dominate the market, but that will change, according to IDC's Ward.
"Any time the price of a product goes down, as long as demand is healthy, sales will go up," said Ward. "Obviously falling prices suggest movement toward commoditization, which tends to be a low-margin, preferably high-volume business."
Augmented reality
Although augmented reality will trail, it will gain traction later on, with shipments reaching about 46 million in 2020 from this year's figure of 400,000 units.
"Virtual reality growth begins now and will dominate much of the public discussion in the near term, but longer-term augmented reality represents a much larger technology evolution and opportunity," says the report. "Augmented reality hardware will take longer to mature, but over time, it will grow to represent a much larger opportunity for hardware, software, and service companies."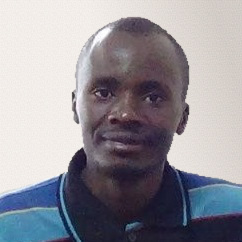 Latest posts by David Kariuki
(see all)