China-based smartphone manufacturer OnePlus gave away 30,000 free OnePlus Loop VR headsets today, manufactured in partnership with AntVR.
The Cardboard-compatible headset is reminiscent of the Gear VR in its design, and is a significant upgrade from last year's giveway, which was a Cardboard-compatible headset made of actual cardboard.
Like last year, however, the giveaway is intended to create excitement about the launch of the company's next smartphone, OnePlus 3, which will be conducted in virtual reality. Last year's virtual experience was simple but compelling. This year's event promises to be a lot more glitzy.
The headset itself has a 100-degree field of view, which is slightly better than the Gear VR's 96 degrees, but not as good as some other new Cardboard headsets on the market, such as the BoboVR Z4 with a 120-degree field of view.
And it weights 366 grams, or 13 ounces, which puts it at just an ounce heavier than the Gear VR. With its open front, it is also ready for augmented reality, since the phone's rear-facing camera has a clear view.
No other information about the headset was available, such as whether the lenses are adjustable, whether it fits over glasses, or if there's a built-in control button.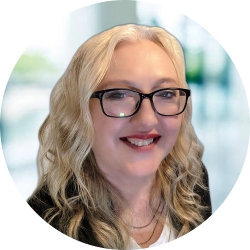 Latest posts by Maria Korolov
(see all)