OSgrid will hold its birthday celebration and fundraiser on July 30 and 31, the grid's board told residents at a membership meeting last Sunday.
OSgrid, which is turning nine this year, is the largest and oldest virtual world running on the OpenSim platform.
The birthday celebration will also include music and other events, with free booths available for exhibitors starting in mid-June.
Exhibitor parcels are 42 by 35 meters in size with a 620-prim limit, and visitors will be able to visit the exhibition areas starting on July 25.
"For those that prefer to build their exhibits on their own land first, please keep prim limits in mind as they have to be enforced on the OSG9BÂ regions," OSgrid President Dan Banner told grid members.
The grid has already started getting the exhibit regions ready, said Banner.
Mesh is welcome, as are notecards and links to other destinations. However, exhibitors need to be very careful about using scripts, and avoid using physical prims and vehicles.
Exhibits are expected to include pre-fab, themed OARs, custom T-shirts and other avatar clothing and accessories, houses, and more.
Interactive exhibits are also welcome, visitors can click to take free items, or to give note cards and links to other things, and using mesh. However, members are asked to be careful with scripts and avoid physical prims and vehicles.
This will also be an opportunity for people to work together on projects, according to OSgrid secretary Albertlr Landar. There is also a Friends of OSgrid group, where members can share with each others about what they plan to create or do and sell.
Another forum for the birthday event schedules and announcements or planning will also be set up, according to the administrators.
Fundraising
Dan Banner, who was just appointed president last month, has made fundraising one of his priorities. The donations will help improve the grid's technology infrastructure and help it avoid outages such as that which it saw last year.
The grid has also posted its financial summaries for the previous three years. Last year, it took a little over $14,000 to keep the grid running, but it only received around $13,000 in donations. OSgrid needs to maintain a balance of around $3,000 in order to meet ongoing expenses.
Apart from the proceeds from the exhibitions, OSgrid is also partnering with Amazon's sharing program to help in fundraising.
"Basically as a buyer of Amazon, you designate a non profit to receive 1 percent of anything you purchase from them," said Landar. "Then Amazon will deposit those funds to our bank account."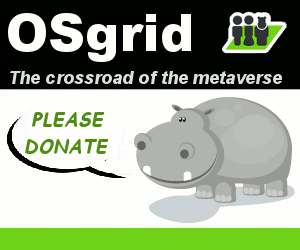 Fundraising is also being done via direct donations via Paypal. Send donations to [email protected] or use the donate button on the grid's website.
However, the company will also be looking into adding other forms of payments such as checks and Bitcoin in order to accommodate those who do not use PayPal or find other methods more convenient, said Banner.
OSgrid is a registered non-profit organization in the U.S., and supporters can write donations off their taxes.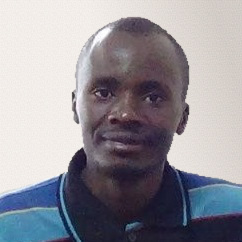 Latest posts by David Kariuki
(see all)