Unimersiv has launched a new virtual reality platform for educational experiences, joining Google Expeditions, Nearpod VR, and Fieldscapes VR.
It is currently available for the Oculus Rift and Samsung Gear VR, with support for other mobile-based platforms still to come.
"We are planning on supporting Cardboard but definitely want to make the Unimersiv application for the Google's new virtual reality system Daydream," Baptiste Greve, Unimersiv's founder and CEO, told Hypergrid Business.
Current learning experiences cover such topics as the International Space Station, human anatomy, Stonehenge, the Roman Colosseum, and dinosaurs.
The company is planning to add 10 to 12 more educational experiences by the end of this year.
Some of the content will be free and others will be sold through in-app purchases.
The company plans to opens its platform to other developers, but not within the next twelve months, Greve said.
""This is a long term plan," he said. "We are building a really large audience of virtual reality users interested in virtual reality educational experiences and we would love to give other developers the ability to take advantage of this audience."
Watch a promotional video about the platform below.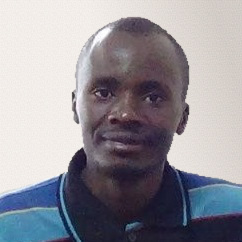 Latest posts by David Kariuki
(see all)