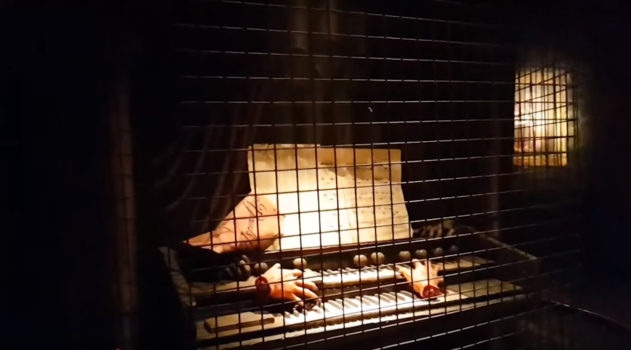 Press release: The Dark Ride Project –Â Saving classic haunted attractions using Virtual Reality
Since the 1970s, hundreds of ghost trains and haunted house rides have closed across the USA and they are now an endangered species. The Dark Ride Project captures the last of the world's dark rides using virtual reality, sharing their history to promote and save them.
In the 1930s, the Pretzel Ride company built nearly 1,700 rides for amusement parks across the United States, but today only three of those rides still exist. The Spookhouse in Keansburg, NJ was one of those rides but it was decimated by Hurricane Sandy and has struggled to re-open. Whether it is the Trimper family of Trimper's Amusements or the three generations of Fasnacht family who run Funland, DL these types of rides are an important part of the community. Despite being part of the American psyche there have been no substantial efforts to record the insides of these rides.
Until now, there hasn't been a secure way to record and share this type of experience. But the growing popularity and uptake of virtual reality technology is a perfect fit.
The Dark Ride project uses ultra low light cameras on a special rig attached to a cart. The 360-degree setup allows the capture of the ride experience from every angle. Whether a ghoul jumps out from the side or a bat swoops down from above, everything is captured — apart from the smell of fear.
The Dark Ride project has journeyed across the world and captured rides from Alabama to Australia but is asking for additional help to continue. The videos that have already been recorded are available on YouTube and can be experienced on everything from a smart phone to the latest HTC Vive.
Their Indiegogo campaign is seeking funding to complete the archive of Dark Rides and find a way to get the experiences and the stories of the parks to a broader audience.
Joel Zika, the creator of the Dark Ride project, is an academic, artist and lectures in screen and design at Deakin University in Melbourne, Australia. Follow the project on Facebook here.

Latest posts by Press Release
(see all)