The next OpenSim Treasure Hunt has been scheduled, and it will rum from October 3 to November 7.
The hunt, the fourth so far this year, is an opportunity for grids and venues to promote their destinations to hypergrid travelers, and for designers and other content creators to promote their products by offering prizes.
Hypergrid Business has been one of the sponsors of the hunt from the start, and Tangle Grid is coordinating the organizational efforts.
Promote your destination by picking up a stand from Hyperica at hg.hyperica.com:8022, OSgrid at hg.osgrid.org:80:tangle grid, Metropolis at hypergrid.org:8002:tangle grid, Tangle Grid at tanglegrid.net:8002:HG Station 1, WestWorld grid at westworldgrid.com:8102, or download an IAR file online.
"You will need to pick up a new hunt kit," Tangle Grid co-founder Leslie Kling told Hypergrid Business. "The old one will not work."
After rezzing the stand, click on it to get the OpenSim Treasure Hunt Kit.
For more information or technical details, visit this page or contact Leslie Kling at [email protected].
Prizes include a Noton virtual reality headset and cash. If you would like to offer a prize, you can sign up as a sponsor. See the full list of sponsors and previous prize winners here.
The first OpenSim Treasure Hunt began on January 31. Since then, more than 26 grids and over 122 individual regions have participated in the hunts.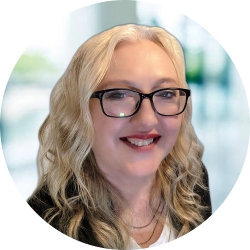 Latest posts by Maria Korolov
(see all)