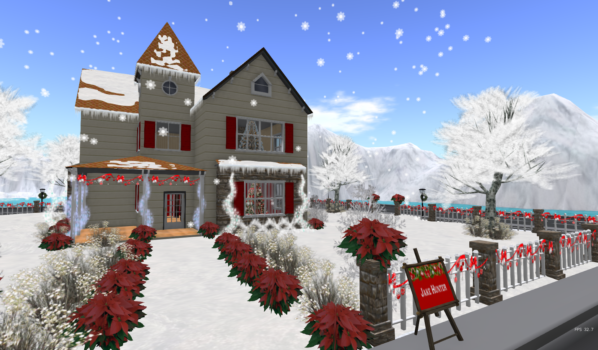 Press release: VisionZ Holiday edition will be available on December 3rd
Holiday events on the hypergrid will be featured in the next edition of the VisionZ magazine, due to hit in-world kiosks on December 3.
"The VisionZ staff will be celebrating the various holiday festivities and we know you will also," said editor Sunbeam Magic, "so we are combining the November and December issues."
Magazine racks can be found on 3rdlifegrid.com:8002:EyE eMagine, hypergrid.org:8002:yes we can and hg.osgrid.org:80:Lani, among other locations.
The magazine is also looking for contributors.
"VisionZ is always interested in people who want to tell us about their projects and interests as well as guest writers," said co-publisher Minetheree Athanasios. "If the hyperverse excites you and you have something positive and interesting to share on a regular basis, please let us know."
Region owners are also welcome to set out new magazine racks.
"You are free to set a rack out and if you do, please add the hypergrid address in the comments so that people will know where to find it," said Athanasios. "If you know of interesting places we did not report, please also add it to the comments here."
The magazine's main office is located on 3rd Life Grid, at 3rdlifegrid.com:8002:EyE eMagine. Other information can be found here.
Sunbeam Magic recently joined Mal Burns, Maria Korolov and James Atloud on the Inworld Review last Sunday.
Watch the InWorld Review episode with Sunbeam Magic here:

Latest posts by Press Release
(see all)