The total amount of money spent on purchases over the VirTec OpenSim vending machines network nearly doubled last year, increasing by 92 percent from $4,206 in 2015 to $8,080 in 2016, the company reported. Meanwhile, the total number of transaction increased nearly three-fold.
In 2015, the company's first year offering the OpenSim vending service, merchants on 13 grids used the sales machines. Last year, that number rose to 20 grids, company owner Virtouse Lilienthal told Hypergrid Business.
The number of merchants using the system more than doubled, from 62 in 2015 to 145 in 2016, he said.
The total number of transactions increased from 3,637 in 2015 to 10,371 in 2016.
And the number of merchants with transactions also increased over the course of the year.
The top performing grids in terms of the number of merchants with transactions were as follows;
The top ten merchants were on the platform were:
F4 Forzane from Inworldz, Great Canadian Grid, DigiWorldz, YrGrid, Baller Nation Grid, Virtual Highway, 3rdLife Grid, The Adult Grid, Genesis Metaverse, Sinful Grid, Lost Paradise Grid and The Encore Escape

Loli Pop from the Great Canadian Grid

Gemini Fullmoon from the Great Canadian Grid and ZanGrid – Kitely Market

Rosie Lavochkin from the Great Canadian Grid and InWorldz

Dykoda Desmoulins from InWorldz, DigiWorldz, 3rdLife Grid and YrGrid

Steve Ford from the Great Canadian Grid and 3rdLife Grid

Do Negulesco from InWorldz – Kitely Market
Morrigan Bellic from Great Canadian Grid, Baller Nation Grid, The Adult Grid, YrGrid, Genesis Metaverse and DigiWorldz – Kitely Market

Midnite

Noon

from 3rdLife, Digiworldz, ZanGrid, GreekLife and the Great Canadian Grid
Christin Nightfire from Great Canadian Grid, Genesis Metaverse, Discovery Grid and GreekLife

While total spending was significantly higher in 2016 than in 2015, the spending dropped gradually as the year progressed, falling from $875 in January to $441 in December.
Lilienthal said he couldn't say how much of the spending decline was due to normal seasonal variations because there wasn't yet enough historical data.
Merchants on the Great Canadian Grid brought in the most money via their VirTec vendors, at $2, 535 for the year. InWorldz was second, with $1, 928.
However, YrGrid's merchants saw the highest average transaction size, the equivalent of $3.30 per sale. InWorldz was the lowest, at $0.60 per sale.
How VirTec Vend works
Merchants have two options when using the VirTec platform. There's a free version that anyone can use, that has a 5 percent commission on each sale. There is also a premium version of the product where no commission is charged. Both include detailed statistical reports.
According to Lilienthal, the commission is significantly lower than that charged by the Kitely Market, which is an online marketplace that delivers to more than 165 OpenSim grids.
It also supports multi item vending, has a built-in discounting system that can be configured for each item, and 18 different mesh and prim-based customizable vendor styles. Other features include demo support possible for each of the item being sold and low lag scripts. It also notifies both the customer and trader on refunds and provides sale histories.
"All sales are logged on the website, which helps on many grids that don't have a transaction history or a transaction history with limitations," he said. "The VirTec Vend transaction logs gets never capped."
The platform supports Gloebit virtual currency according to Lilienthal.
"We're active on ZanGrid when used with the Gloebits OpenSim Money module," he said. "Also, I am considering alternative ways of integrating with Gloebit as this seems to be an interesting new currency which attempts to solve problems there are currently in the metaverse."
For more information, visit the VirTec region on the DigiWorldz grid at login.digiworldz.com:8002:VirTec, or buy the machines from the VirTec store on the Kitely Market.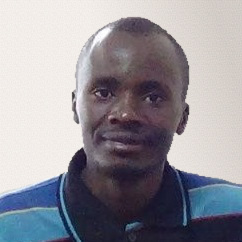 David Kariuki is a technology journalist who has a wide range of experience reporting about modern technology solutions. A graduate of Kenya's Moi University, he also writes for Cleanleap, and has previously worked for Resources Quarterly and Construction Review. Email him at
[email protected]
.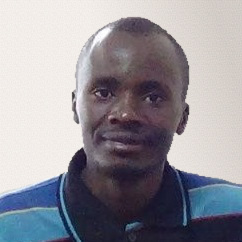 Latest posts by David Kariuki (see all)