A number of grids are hosting Easter events including Easter Egg hunts and contests this Easter season.
That includes two events on OSgrid.
OSgrid's Easter Egg contest began last Monday and will go through Friday, April 14. The Event Plaza has been re-decorated for the occasion.
Participants are competing to create the best decorative egg from the day the event started, and these entries will be voted by other people. The contests run until Thursday, April 13 when voting also stops, and the winner will be announced at the Easter Friday Party that takes place on April 14. Live performing musicians will entertain at the party.
Participants of the Egg Hunt will win freebies created by the grid team.
The hypergrid address is hg.osgrid.org:80:Event Plaza.
There is also going to be a dinosaur Egg Hunt on Teraphosa region to celebrate its grand opening. The hunt will start on Thursday, April 13 and run through Sunday, April 23.
The hypergrid address is hg.osgrid.org:80:Teraphosa.
Easter on Island Oasis
Island Oasis Grid will also host two Easter Egg Hunts, at 10:00 a.m. and 6:00 p.m. Pacific time on Sunday, April 23, and the Easter celebration will continue for a whole week.
The reason for starting the event at different times is to accommodate different time zones. The event will be held at the Holiday Oasis sim, which is already decorated for the event and is already open for visitors. The event will be open to local account residents as well as hypergrid visitors, Island Oasis grid director Liz Harrington, also known as Sophia Paolino, in-world told Hypergrid Business.
"Our Holiday Oasis sim is open and normally decorated for any major holiday that occurs during the month," she said. "We  usually have one specific date and a planned event but then leave the sim up for visitors to enjoy the holiday theme for the remainder of the month."
The hypergrid address is islandoasisgrid.biz:8002.
Littlefield holds hunt, dance party
Littlefield Grid will also host its fourth annual Restrained Life Viewer Easter Egg Hunt at 3:00 a.m. to 4:00 a.m. Pacific time on Sunday, April 16 at the Stone Haven region. You must have the Restrained Life Viewer turned on to participate.
The hypergrid address is lfgrid.com:8002:Stonehaven.
The grid will also host a Easter dance party involving live music, DJ and dancing at 8:00 a.m. to 1:00 a.m. Pacific time on Friday, April 14 at the  Speakeasy Dance Club.
The hypergrid address is lfgrid.com:8002:Speakeasy.
KiWo Easter Egg Hunt
The KiWo Easter Egg Hunt at KiWo Grid kicked off last Saturday at the Ostersim region and will go on until Sunday, April 23. The Kroatan Grid is co-sponsoring the event.
Participants are to search for 22 eggs, 11 of which breaks after touch to give out a gift when clicked, while others are decoys and a little chicken shows up when they are touched.
The hypergrid address is kikiandwollex.de:8002:Ostersim.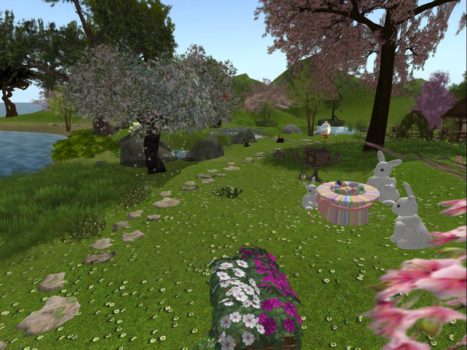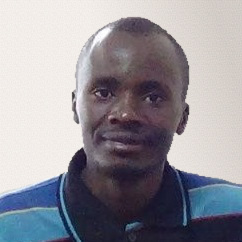 Latest posts by David Kariuki
(see all)