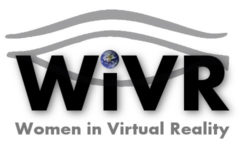 Last week's lawsuit against UploadVR is a reminder to the emerging virtual reality industry that it needs to pay more attention to being more inclusive and welcoming to women.
This is an issue endemic to the entire tech industry, but is particularly critical in VR because this sector is in its infancy.
"Women are losing out on funding, jobs, and opportunities to make an impact," said Maria Korolov, president of Women in Virtual Reality and editor of Hypergrid Business. "Meanwhile, VR companies lose their insights, perspectives, and unique talents. With a tech talent shortage and competition from other countries, the U.S. virtual reality sector cannot afford to waste this resource."
"Innovation and business success have been shown again and again to benefit from diverse leadership," said Jeanine Cowen, VP for curriculum and program innovation at the Berklee College of Music. "Incidents like these should be seen as a reminder to investors and companies alike that having women in key roles is a significant factor that leads to a healthy and productive work culture. As the VR space continues to take shape, we all must be diligent in providing ample opportunities for women and diverse voices as we work to build a cultural norm of respect for all people in this important new media."
There are more women working in virtual reality than in some areas of technology, and there are both men and women working to address gender issues, said Stephanie Llamas, VP of research and strategy at SuperData Research.
"However, there still exist echo chambers in many companies where there is no advocacy for diversity," she said. "If this does persist, this could end up hurting VR adoption and consumption. If we want to expand the VR audience, content creators will need to use different content to target different demographics. It's difficult to do that if companies do not promote and consider different internal points of view."
According to the lawsuit, UploadVR's workplace environment was toxic and hostile to women, a charge that
the company denies
.
"We don't know the full facts of this case yet, but if any company is found to condone this sort of behavior there should be serious consequences," said Wendy Powell, a virtual reality researcher at the University of Portsmouth. "This type of behavior is damaging to the entire industry, and stories like this should be a wake-up call to all companies to examine their own practices."
Some in the tech industry dismiss the problem of sexual harassment because they haven't personally experienced or witnessed it, but that is a mistake, said Helen Situ, founder and editor of Virtual Reality Pop, who recently wrote a column about the issue.
"We say 'they're only doing this for the money' or 'this hasn't happened to me so it can't be true,'" she said. "That is insane."
Women who experience harassment or discrimination should document the events, and file complaints with the U.S. Equal Employment Opportunity Commission, said Donna Waters, owner of Proof of Concept Optical Engineering.
"It's easy to laugh off misogyny at first, but don't," she said. "It is not harmless and it will kill your career."
The EEOC provides guidance for employers as well, through a network of small business liaisons, she added.
About Women in Virtual Reality
Women in Virtual Reality was founded 2014 as a networking and advocacy organization with a mission of increasing the visibility of women in virtual reality and attracting more women to the field. Website:Â http://www.wivr.net

Latest posts by Press Release
(see all)