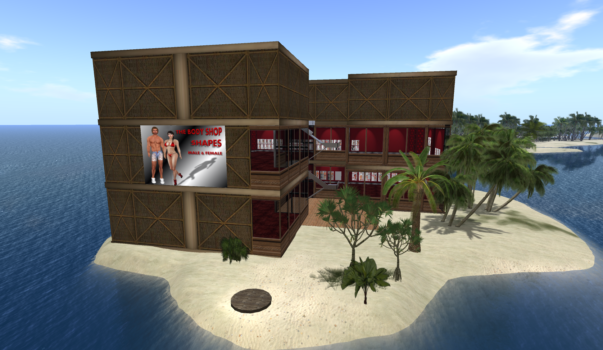 Lost World grid is offering avatar make over freebies such as custom shapes, skins, hairs and clothes that have been collected from around OpenSim, all for free.
However, the grid cannot confirm the origins or the license terms of some of this content.
The items are available at Body Shop as well as the Dump and Stuff regions. The shop also hosts historical freebies that have been deleted from other grids.
The hypergrid address is lostworld-os.com:8002. On reaching the Welcome area, you will find signs leading to the shop.
The goal of the shops is to give people a place to start when they're looking to outfit an avatar, grid owner Dave Butler told Hypergrid Business.
"Most people know I am kind of a collector of things and always ask if I have this or that, and to be honest, most of the time I do," said Butler, who is also known as Joe Builder in-world. "The shapes and skins is always a huge want."
Some of the freebie items were originally by Butler himself, and can be used on the grid, but may not be transferred or sold.
When it comes to the other items, however, there could be problems. Offering content without provenance and licenses means that some freebies might not have the correct creator names, the correct permissions, and may even be distributed illegally.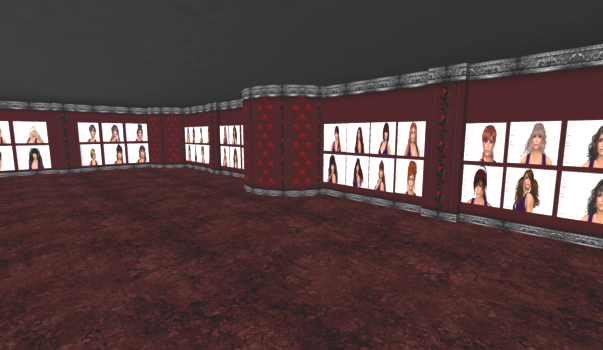 Provenance issues
Some grids came under fire earlier this year for allegedly hosting content illegally at their grids, and they later responded by taking down the infringing content.
It does occasionally happen that grids, especially new ones looking to get the word out about themselves, offer questionable content, OpenSim content creator Geir Nøklebye told Hypergrid Business.
"The grid owner will set up a number of stores and fill them with free items of various origins to create the impression of an grid that has sufficient resident content for someone to find it attractive to settle there," he said.
Some creators are fine with this, he added.
"I have seen my content both been placed as freebie items and been through a creator transformation," he said. "I have simply ignored it as in reality anything you place as free items, or sales items on own grid and the Kitely Marketplace, you place in the public domain for anyone to use. With the very limited protection on content as it meanders between grids, that's how it is."
According to Hypergrid Business publisher Maria Korolov, this is incorrect.
"Nobody is allowed to distribute any content without permission from the original creator," said Korolov. "Not even for personal use. There are really no exceptions to this. If the creator did not give permission to distribute it, you can't distribute it."
A copyright cannot be lost if the creator does not protect it, she added. "That only applies to trademarks."
Copyrights last for 70 years after the creator's death, unless the creator specifically transfers the copyright to someone else. Many grids include a clause in their terms of service that allows the grid to use the content that users upload or create in-world, but the original copyright still remains with the creator. The grid only gets a temporary license.
By default, content uploaded to individual grids, even content tagged with full permissions, is only licensed for use on that one grid. Those who want to take that content to other grid need to check with the original creators and get permission, unless the creator specifically says it's fine in, say, a note included with the content or a sign posted in their store or on their website.
Some creators do release their works under CCO, which is like a public domain license. The best-known of these creators is Linda Kellie, and her content is now available in freebie shops on many grids, as well as online on the Zadaroo website.
"The only way content enters the public domain is if the creator wants it to or decades pass and the copyright expires," Korolov said. "Creators never lose their copyright by accident or inaction. A creator can leave a grid and be gone for years, then come back and start suing everyone for copyright infringement."
Korolov covered international copyright issues during her time as the bureau chief of a business news bureau in Shanghai for the Hollywood Reporter and other publications.
"If a grid knowingly continues to allow infringing content to be distributed, and does not take it down when requested by creators, then it is in violation of the US DMCA law, as well as similar laws that in effect in most other countries," she said. "The DMCA is the most famous one, but most countries have something similar on the books as part of international copyright agreements and through local legislation."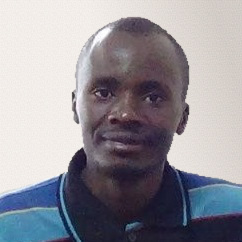 Latest posts by David Kariuki
(see all)