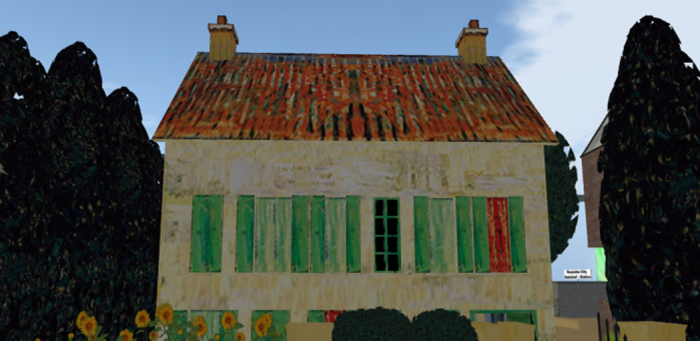 This year's AvatarFest, an annual celebration of OpenSim creativity, opens its doors this Saturday, September 23, at noon Pacific time.
The third annual festival begins with two days of entertainment this weekend, followed by a 30-day-long exhibition.
The event is hypergrid-accessible, at avatarfest.net:6000, and will features singers, poets and DJs from around the metaverse. The full list of events and performers is here.
"This year has presented a challenge for many of us," said Han Held, co-organizer of AvatarFest. "All of us come to the hypergrid in general – and AvatarFest in particular - to help make the world a more positive and sharing place. I'm grateful to our performers, volunteers and exhibitors not just for helping make AvatarFest a success, but for making the hypergrid a fun place to spend time in."
Performers include poet Oshi Shikigami, singer Truelli Telling, and DJ Rosa, DJ Sofee Supermarine and DJ Strannik.
"There is always something new, something different each year," said Eryn Galen, AvatarFest co-organizer. "We again have some amazingly talented people showing off their projects. I agree with Han in that it is important to have positive impulses in this world and also something more than parties in OpenSim. This is what AvatarFest is all about and I am proud to be a part of it."
More than 20 artists will be exhibiting at this year's festival, including the well-known creators Leighton Marjoram, Cherry Manga, and Jamie Wright. The full list of artists and other exhibitors is here.

Latest posts by Press Release
(see all)