OpenSim's longest-running live music venue – Maritime Club Belfast — is celebrating its tenth anniversary this weekend.
The party starts at the club location on OSgrid on Sunday, January 28, at 1 p.m. Pacific Time.
The club is a virtual recreation of a blues club opened and run by Van Morrison in 1964 in the basement of The Maritime Hotel in Belfast. The club originally started in Second Life, then added an OpenSim location two years later. It moved fully to OSgrid in 2011.
Previously, the founder, Stiofain MacTomais, had run a live streaming music service, so the transition to running a virtual club was not difficult, he told Hypergrid Business.  
"The best situation for doing real life broadcasts is a small venue with a big screen so the performer can see what's going on virtually while still fully engaging with the real life audience," he said.
The club also has a Maritime Loft Gallery where they exhibit art works from artists like Jim Fitzpatrick.
Among the lessons they have learned is that optimizing the event for load times has been very important for the team to cater for people with slow connectivity. They run the club on its own instance of OpenSim and replace the prim-heavy adjoining regions with low-prim empty road regions before shows to make loading for visitors even quicker.
Plus, the venue also looks for ways to minimize prim counts in the venue itself.
"While you might think the cool mesh microphone or drum kit looks great, someone on a slow connection or older computer can be seriously hampered by it, " he said. "With the help of George Equus's Scandinavian detail obsession reducing prims and texture size and [OSgrid president] Dan Banner's fine tuning of our OpenSim instance we have reduced load time by 90 percent and can handle over 40 avatars with no problems."
A "build it and they will come" attitude is not helpful when it comes to running events in-world, he added. It is helpful for the venue host to make sure there will be audience even if the musician will bring their own fans in.
Also, consistency in hosting the event helped a lot when it comes to attracting more audience in the event. For instance, everyone in OSgrid knows there will always be a show and a crowd at the club every Sunday at 2 p.m. Pacific. This is in addition to using mainstream media including social media pages like Facebook and Google Plus since it is where most people get information.
"OpenSim-specific channels like www.opensimworld.com and the in-world groups are important and make it easy to join your group via a clickable poster in-world," he said. "And sending personal invites to new arrivals is well worth the effort. I find sending a group notice an hour before a performance and following up with a reminder when the artist hits the stage works best and is a good practice without being spammy."
The virtual venue has acted as a platform for many Belfast musicians to reach worldwide audience, including Belfast musicians Davy "Ludwig" O'Neill, David McCann, Paula Mc Aleese, Rachel Austin and Joe Echo (Ciaran Gribben).
More than 40 virtual performers have also performed in the club, including Macolyis Fadian, SingerGirl EvieMarie, Joel Elide (Red Heaven), Jamie Jordan, Matthew Broyles and Joaquin Gustav.
Performers in this weekend's 10th anniversary celebration include Casias Falta, Truelie Telling, Greybeard Thinker, Whirli Placebo, Lucky Chiung, CelticMaidenWarrior Lancaster, Macolyis Fadian, and Stiofain himself.
"Treat musicians with respect at all times they are not only bringing their performance to the table but years of practice and their innate talent," he said. "I have come across many people over the years with the attitude that they are doing performers a favor by inviting them to play at their fantastic new venue when the opposite is the truth – every note and word is a favor to your venue and the audience."
The hypergrid address for the event is hg.osgrid.org:80:Maritime Club Belfast.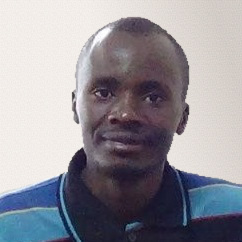 Latest posts by David Kariuki
(see all)