My new Oculus Go headset arrived today ($199 on Amazon) and I wasn't originally planning to get it because I'm not a big fan of standalone headsets. That's a headset that has the computer and screen built right in, so you don't need to plug in a phone, computer or gaming console in order to play with it.
In my experience, they were almost impossible to use, had crappy graphics, and no native apps. The VR Sky was the perfect example of the genre.
The thing is, when you've already spent several hundred dollars for the latest smartphone with the best screen you could afford, why spend another couple of hundred dollars on mostly the same technology, but in the shape of a headset, when you can just put your existing phone inside a headset? Plus, you're probably going to have better speed and graphics on your phone than on a $200 headset, unless you have a really cheap phone.
That, combined with the usability problems, lack of developer support, and no apps to speak of, led me to conclude that all-in-one headsets were only suitable for an extremely limited set of applications, such as doctors offices or real estate agencies, where they would be used to run just one app.
The Oculus Go has made me change my mind.
Graphics, speed and ease of use
The Oculus Go is a step down from the HTC Vive and the Oculus Rift, both of which connect to high-end PCs.
The graphics are pretty good but not quite there, but, most importantly, you don't get full position tracking. So the headset knows when you've rotated your head and are looking in a new direction, but not that you've hopped to the side to avoid a sword.
The HTC Vive and the Oculus Rift have external cameras to pick up your movement. There are folks working on getting inside-out tracking, where the headset can see where it is in relation to the surrounding room and know when you've moved, but that's not really available yet.
The HTC Vive and the Oculus Rift also have two motion controllers instead of just one, which is handy if you want both of your arms to get a workout.
But where the Oculus Go beats both of those headsets by a mile is with usability. And here, it even beats the mobile-based headsets.
I've used both the Gear VR and the Daydream View, and you have to download all the apps on your phone. If you give the headset to someone else to try out, and you don't want to give them your phone, they have to install all those apps on their phone, plus whatever apps they want to play.
With the Oculus Go, you use the Oculus Go app during the initial setup, but it went really quickly. And you use the phone app again if you want to set up payment details.
Otherwise, everything is on the headset itself. All the apps are right there, and the Oculus Go app store is reasonably well stock and very easy to navigate.
In fact, navigation is very similar to the Daydream View, which made it particularly easy for me. I was also pleasantly surprised that apps that I had previously purchased on other platforms were already available to me to download, without having to buy them again. Sweet!
All the old familiar apps from Gear VR and Daydream View are here — Netflix and Hulu, Eve Gunjack and End Space, Ocean Rift and my favorite roller coaster app, Epic Roller Coasters.
It has new releases, like Ann Frank House VR and Henry. And it has all the major VR social apps like AltspaceVR and vTime, as well as Oculus' own Oculus Venues and Oculus Rooms.
Since its a standalone headset, I can leave it in the living room for anyone in the family to play with. They don't have to fiddle with anything on their phones — they can just put on the headset and go.
I can take it with me to get-togethers and let other people try it out.
If I was a doctor, I could have one in my waiting room for patients. There are several apps in the Oculus Go store that might be very suitable, including several meditation apps, a pain relief app, and some fun casual kid games that could make long, difficult procedures go more smoothly.
After setting it up and spending a couple of hours playing with the apps, I took the headset with me to a writers' get-together. The location didn't have Wifi, but the Epic Roller Coasters and Jurassic World Blue apps worked fine, since I had downloaded the content previously.
And the people who tried it out — neither of whom had used the headset before — were easily able to use it.
The controller is intuitive, the headset doesn't need any adjustment when you put it on, except maybe to tighten the straps, and the only button you might have trouble finding by feel is the volume control.
It even fits over my glasses.
There's a minor usability problem with using YouTube on Oculus Go. There's no separate app for YouTube, but if you pull up the browser, YouTube is the first choice on the navigation screen.
However, playing a 360-degree video is a bit annoying — you have to press play, then switch to full screen view, then use the pop-up control bar to switch into 360 VR mode. Sometimes it take a couple of times before it clicks in, and I couldn't figure out to pause and restart the video from within the VR view mode. Plus, when you take off the headset to pass it along to someone else, it switches back into default, 2D mode, and you have to talk your friend through how to switch back to VR.
Not all video sites have this problem. For example — purely for research purposes! — I browsed over to PornHub, and their VR videos loaded without any extra fiddling.
Of course, there are many dedicated video apps for the Oculus Go. In addition to Hulu and Neflix, there's Showtime, CNN, BBC, Discovery, Sky, The New York Times, Within, Arte360, Complex VR, Aurora Videos, Samsung VR Videos, and Facebook 360. Except for Facebook 360, these all offer curated, professional-quality videos. Not that there's anything wrong with that.
Final thoughts
For me, the Oculus Go sits above Cardboard, Daydream, and Gear VR in terms of quality and below Playstation VR, Oculus Rift, and HTC Vive.
The $200 price point is also in line with that positioning — the mobile-based headsets are typically under $100, and the higher end ones cost several hundred dollars each.
I can easily recommend this headset for families, and for doctors' waiting rooms, real estate agencies and other places where you might want to make a VR headset available to the public.
And for those who want to be able to watch VR movies that aren't part of the official Oculus Go app store, you can also upload your own.
Given how fast virtual reality is evolving, I normally don't recommend that people spend more than $75 or so on a headset. It will be obsolete soon, anyway.
The Oculus Go is my one exception to that rule. Even in its current form, it's already enjoyable and has enough content to make the $200 investment worthwhile. And whether or not an updated version comes out in time for Christmas, it should definitely be on your holiday gift-buying list.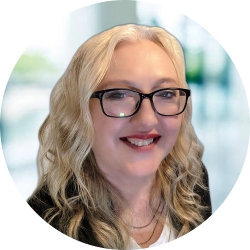 Latest posts by Maria Korolov
(see all)