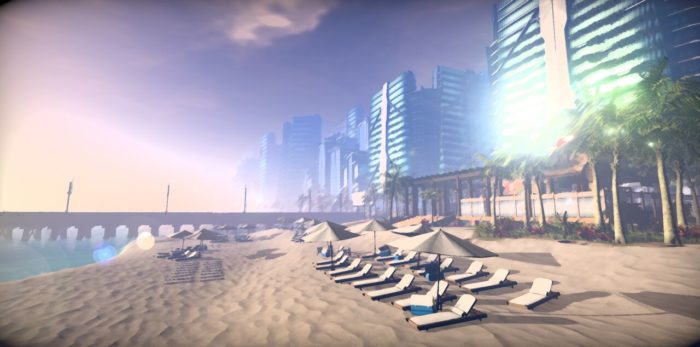 Pornhub Awards Show to bring Virtual Reality to the Masses
Combining live VR streaming and a massively multiuser VR virtual world will deliver two breakthroughs for the premier of the Pornhub Awards Show on September 6, 2018
Vancouver, B.C. – In the latest example of the power of porn to launch new technologies, adult megasite Pornhub's first-ever awards show will be the world's most technologically advanced and globally accessible show. Pornhub is throwing the entire weight of their network behind a show that is set to ignite the virtual reality revolution.
While VR has had a tough time gaining traction with consumers, this muscular push by Pornhub to further expand its role as the world leader in content delivery may finally change all that. The streaming clip giant will be  dedicating its front page to a multi-hour awards show that will encourage users to interact with the world's top porn stars in virtual reality.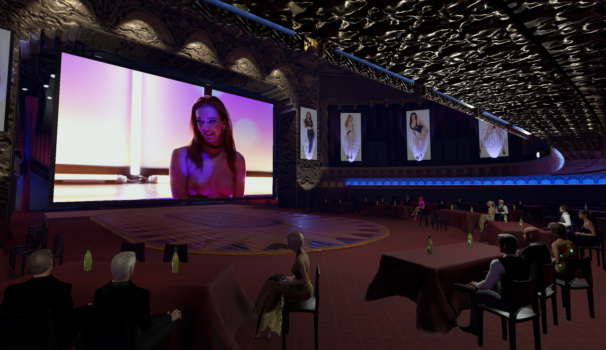 Not only will viewers be able to watch the show in real time from their choice of four different 360-degree positions (including one backstage location, creating a virtual back-stage pass), but anyone with a computer powered headset such as the HTC Vive or Oculus Rift, will be able to actually attend the show in a massively multiuser social VR replica.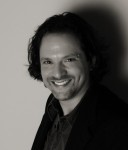 "This is the first ever event where hundreds of thousands of VR users can come together and interact with each other and with the porn stars in such a futuristic way," said Brian Shuster, executive producer of the Pornhub Awards Show. "The platform, Oasis.game, is the product of more than 15 years of development and more than $50 million of investment. It is a system designed to usher in a new era of Virtual Reality, and this awards show is how we have chosen to launch this platform to the public."
The Red Carpet VR broadcast starts at 5:00 p.m. Pacific Time and the Pornhub Awards Show will begin at 7:30 p.m. Pacific TimeT on September 6 with around 500 of the world's top porn stars in attendance in Los Angeles. The event will showcase multiple technological breakthroughs by broadcasting four simultaneous live 360-degree streams of the show, where until now, broadcasting even a single live 360-degree stream has proven virtually impossible. To accomplish this feat, the show has engaged the world's premier VR studio, HoloFilm Productions.
"With more than 30 patents on technologies that we've developed for virtual reality, we are confident in our ability to deliver this ground-breaking video component to the tens of millions of viewers that are expected to watch the show," said Anna Lee, President of HoloFilm Productions, LLC.
The hosting of a computer generated replica of the Belasco Theater that is capable of holding thousands of simultaneous VR avatars from around the world is an entirely different challenge. The Pornhub awards show has solved this problem by turning to Utherverse Digital, Inc., a world leading VR software development company. Utherverse built a platform for the event at https://www.oasis.game, which opened to the public earlier this month.
"The experience for VR users within the Oasis will be like something straight out of science fiction," said Shuster. "It will look and feel like players are actually at the Belasco Theater in Los Angeles, mingling with each other and with the award winning porn stars. This will finally deliver what virtual reality has been promising for so many years."
For regularly updated information about the awards, categories and nominees, please visit www.pornhub.com/awards.
About Utherverse Digital
Utherverse Digital is the leading developer of the Virtual World Web (VWW), a software platform
which currently consists of more than 110,000 independently operated virtual reality business-worlds
and millions of personal virtual worlds including the Oasis(tm) that is available for download at
https://oasis.game. The company was formed in 2002 with the goal of supplementing the flat web with
a VR web that could bring a new kind of efficiency to businesses and users in entertainment, education,
commerce and charity.
About HoloFilm Productions
HoloFilm Productions is a leading-edge Virtual Reality entertainment production and post-
production company, specializing in creating the perfect VR Experience and live streamed VR events.
With a production facility in Vancouver, British Columbia, HoloFilm Productions is an all-in-one
solution for Virtual Reality production with the ability to produce a wide range of content that all
feature NoSick Technology. More information is available at http://www.holofilmproductions.com
About Pornhub
Founded in 2007, Pornhub is the leading free, ad-supported adult video streaming website, offering
viewers the opportunity to upload and share their own videos. With over 5 million videos and over 90
million visitors a day, Pornhub truly is the best adult site in the world. Pornhub has built the largest
dedicated membership base in the adult community, with over 10 million engaged and loyal members,
offering viewers a fun and sophisticated social experience directly in site, complete with messaging,
photos, achievement badges and much more.

Latest posts by Press Release
(see all)