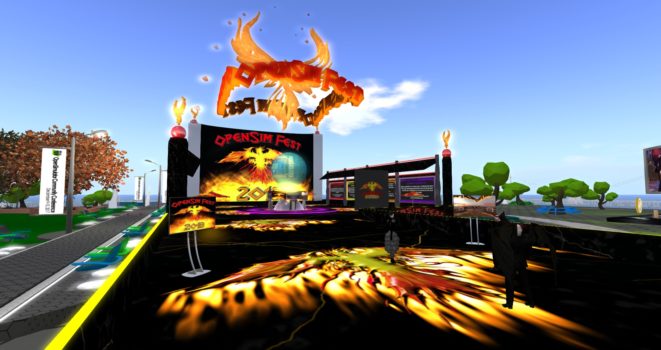 The first annual OpenSim Fest officially opens its doors tomorrow, with musical performances tomorrow and this weekend, then a showcase of exhibits from 45 different grids in the OpenSim community running through April 6.
This is an event to give exposure to our fellow OpenSim neighbors and revel in their accomplishments.
The event will kick off at noon Pacific this Friday, March 1, with an opening ceremony followed by a set in the landing point area with DJ Bill Blight.
The hypergrid address is simply opensimfest.com.
Not done getting your groove on? Well, don't worry because starting at 3 p.m. Pacific, and running all weekend, you can party hard while jamming to some fire hot tunes courtesy of such marvelous spin doctors as Rosa Alekseev, Froot Loops, Shelen, Rocky Constantine and more at the Sky Club.
On Saturday, March 2, you can spend the afternoon taking in an enlightening Q&A session with FoTo50 located at Symposium 1 as well as informative workshops such as "The Beginning – what to consider before writing a novel" with Netera Landar and " InWorldz Sound Effects" with Lorin Tone at plots 7 and 29 respectively.
Then, on Sunday, March 3, at 8 p.m. Pacific time, there will be fireworks to celebrate the memory of our beloved neighbor Kira from Wyldwood.
And don't miss the exhibitions. OpenSim Fest features some of the most fascinating works of art ever seen in one place on a digital platform.
Take in the variety of pieces displayed running the gamut from child-like wonder with Alice & Wonderland and Dinkify to social awareness with exhibits focusing on bullying prevention and raising money via Relay For Life of the Metaverse. There are also presentations related to health and wellness, including Chakra Awareness in OpenSim and Refresh Mind & Body.
For more information, check out the OpenSim Fest Event Schedule, and find out more about the exhibitors here and here.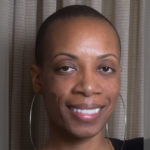 Latest posts by Timeka Cobb
(see all)