VR and AR vendors are seeing a lot more growth on the enterprise side of the market, with 46 percent saying that growth has been strong or very strong for enterprise VR, and 47 percent saying the same about enterprise AR and MR.
By comparison, only 24 percent are reporting strong growth for consumer virtual reality, and only 31 percent say the same for consumer augmented reality and mixed reality technology, according to a survey of hundreds of businesses released this month by VR Intelligence.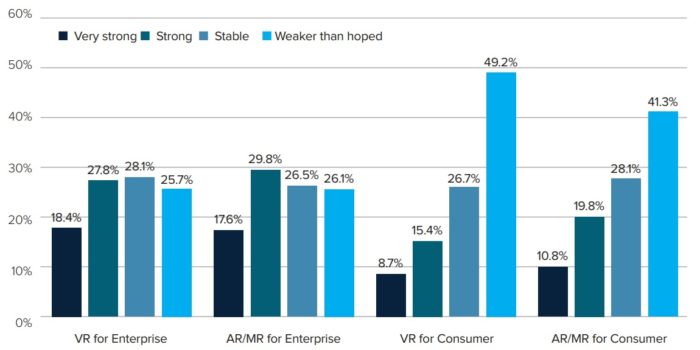 As a result, two-thirds of VR and AR technology companies are focusing on the enterprise market, compared to a third who are prioritizing the consumer side.
In fact, most respondents said that they don't expect to see widespread consumer adoption of extended reality technologies — virtual reality, augmented reality, or mixed reality — for at least three years, with about a fifth saying that this won't happen for at least five years.
Obstacles to adoption include the price of the headsets, lack of content, usability problems, and motion sickness.
However, report authors said that 2020 could be a breakout year due to a series of recent announcements from companies such as Google, Apple, Facebook, YouTube, and Huawei.
The report also included responses from enterprise uses of XR technology.
The results were overwhelmingly positive — 93 percent of enterprises said that VR had a positive impact, and 88 percent said that AR and MR had a positive impact.
The XR Industry Insight Report was researched and produced in association with VR Intelligence's upcoming VRX conference and expo, which takes place from December 12-13, 2019 in San Francisco.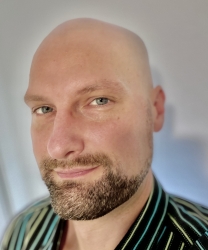 Latest posts by Alex Korolov
(see all)