Hypergrid Business may collect a small share of sales from the links on this page, which helps us keep the site going, and lets us offer free ads for OpenSim-related businesses. Prices are accurate as of the date of publication.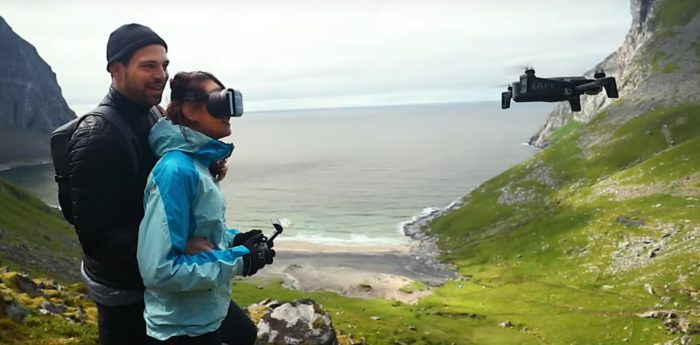 Parrot's latest drone, the Anafi FPV quadcopter is here and it's focused on putting you in the driver's seat, flying as if you were in it.
If you haven't heard the term before, FPV stands for first-person view, as if you're a tiny pilot right inside the cockpit. The drone comes in a set that includes everything you need to get flying, with the Cockpitglasses 3 goggles connecting you to the drone camera through your smartphone.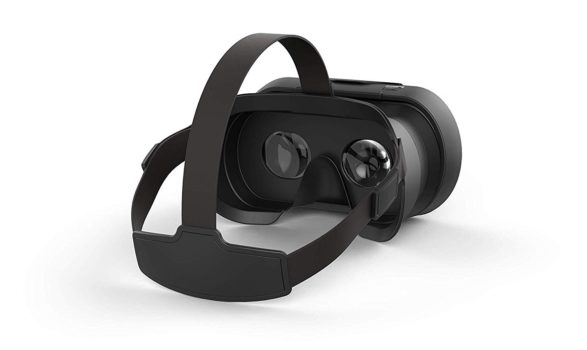 A user-friendly interface and intuitive mobile app, FreeFlight 6, allow you to focus on flying and taking photos with ease. The Anafi FPV sports a 180-degree tilting camera with 3-axis stabilization and 3X zoom that can take 4K HDR video and 21 megapixel images, all at speeds up to 31mph. It's not the fastest drone, but it's one of the best picks if you're into photography and taking videos while you fly.
Weighing in at a solid but light 310 grams, the drone offers a range of 2.4 miles and will last you up to 26 minutes of flying time on a single charge. Just attach your iPhone or Android phone with up to a 6.5 inch display to the controller via the included USB cable, pop your phone into the Cockpitglasses, and you're ready to fly in FPV mode. Included is a new ANAFI Backpack which doubles as a stable platform to launch your drone no matter the terrain.
A button on top of the headset conveniently activates the rear camera on your phone, allowing you to see through the headset without taking it off. So, for example, if you need to walk around or pick up your drone, and you're too lazy to take off the goggles, you don't have to.
If you lost the drone, an overlay will show you its exact position, and, if it's off-screen, an icon will point to its location.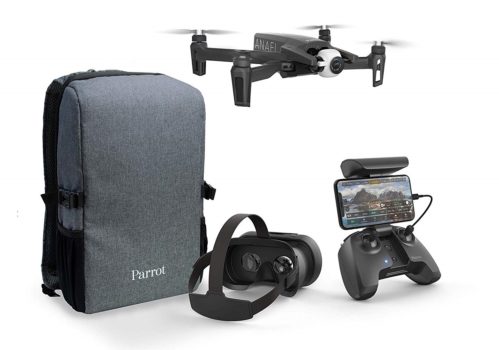 Two new flight presets, cinematic and racing, offer smooth and dramatic footage as if you're behind a glider or get your heart pumping with stable and fluid motion built for speed. The new features make it simple to simulate a bird's eye view as you swoop through the air.
While there are definitely cheaper drones on the market, there are also some costing thousands more with similar features to this one. You get what you pay for in terms of camera quality and battery life, and the included lossless digital zoom is a great addition at this price point. The Anafi FPV Drone Set is available this month from Amazon for $799.
Watch a preview video of the drone below: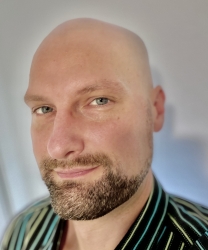 Latest posts by Alex Korolov
(see all)