Students at Penn State are taking a virtual field trip to a nearby rock outcropping, and early research suggests they're getting as much out of the experience as the traditional in-person trip they've taken in the past.
Alex Klippel, the university's professor of geography, helped create the virtual field trip to the Bald Eagle rock formation in central Pennsylvania. Klippel and his colleagues are taking notes while students go on both physical and virtual versions of the trip.
In fact, Klippel and several other professors together have published research that lays out a framework to evaluate and improve the effectiveness of immersive virtual field trips.
"We've put a lot of effort into collecting data, we have set up a research framework to guide our data collection, and as much as possible we collect data in any kind of venue we take our immersive experiences to," said Klippel.
By doing this research, Klippel and his colleagues hope to create inclusive immersive virtual experiences that will most benefit the wide breadth of students that use virtual reality as part of their education.
Early data looks promising.
"Students were overwhelmingly positive in favor of virtual field trips including how well they prepare for actual field site visits," the study states. Â "Lab grades were assessed for all students after the actual field trip and we did not find significant differences."
Klippel sees the advantages offered by virtual reality field trips.
"With immersive technology, we find ourselves able to scale experiences and create experiences for essentially any place on earth now," said Klippel. "We are actually doing empirical evaluations of the virtual field trips just to make sure the students get out of them what they otherwise would get from an actual physical field trip."
Penn State is supportive of the virtual field trips and is even opening the Center for Immersive Experiences, which you can read about here.
Student response to the VR field trips is positive. "I remember taking a geoscience class my freshman year, and as we were on our way to the field lab, it started torrentially down-pouring," said Talia Potochny, a geography student at Penn State. "We simply weren't able to do the lab. A few months later, Dr. Klippel's lab recreated the same field trip in virtual reality. It was amazing to see that the same students could go on a trip without having to physically go there."
Klippel and his colleagues have used a variety of VR headsets in assessing virtual reality's benefits and use for education, including the HTC Vive and the new Oculus Quest.
Klippel also spoke highly of the Oculus Go, which has been around since May 2018.
"The Go is awesome because it's scalable and I was really surprised by the reasonable quality that you get for $200 in an all in one device," Klippel said. Â "We have classes with up to 20 students now that basically are able to participate in the immersive experience at the same time in their normal classes."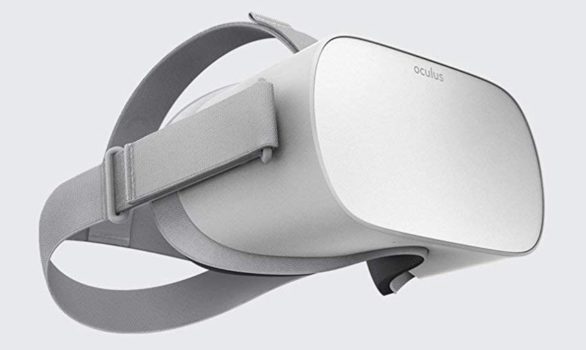 On top of testing various VR headsets, experiments include creating different perspectives that a normal field trip couldn't offer, such as through the use of the megamast, a 27-foot high tripod with a 360-degree camera attached.
"What we can actually do in a virtual experience is give perspectives that are not possible in the physical world, and that has enormous potential to really help people understand the layout of a site," said Klippel.
A new addition this fall is the use of drones to offer an even more elevated perspective. Â The drones take a series of photos which are stitched together to make a 360-degree image and can offer a view that you might need a hot air balloon to see if you were to do it in person.
Despite the unique advantages that virtual reality offers, there are still some things that only an in-person field trip can offer, such as the need for a geology student to hold a rock in their hands and get the tactile understanding of its texture and grain size.
The virtual trips are currently limited to the length of a two hour lab period, and also couldn't replace a week-long or longer outing to a site, nor are they meant to.
The current focus is on "the integration of immersive field trips as a substitute or supplement to the lab experiences that students normally have," said Klippel.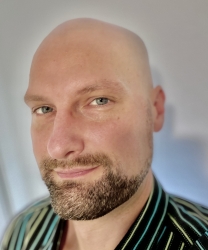 Latest posts by Alex Korolov
(see all)