The OpenSim hypergrid gained over 2,600 active users since last month, to hit its highest point in over a year. The total number of active OpenSim users went up by 1,096, however, due to the fact that Tag, a non-hypergrid world, did not release its active user numbers this month. The new active total for the month is 35,529, the highest its been since June.
OpenSim's total land area also increased by more than 1,800 standard region equivalents.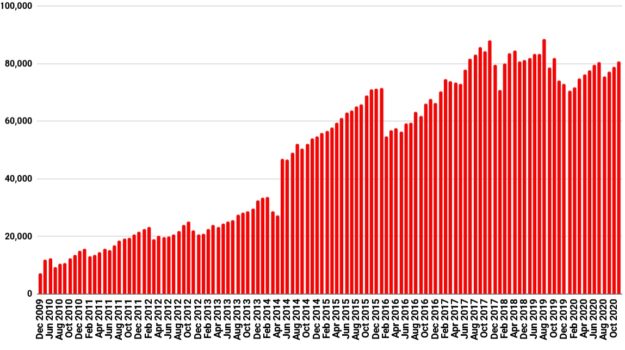 OSgrid added the largest land area in the last 30 days with 1,541 new regions, followed by Kitely with 1,135, ZetaWorlds with 610, Serenity with 152 and Tangle Grid with 72 new regions.
OSgrid is still largest grid on OpenSim with a total of 25,757 regions followed by Kitely with 19,192 regions, DigiWorldz with 8,050, ZetaWorlds with 3,555, and 3rd Rock Grid with 1,338 regions. The list of the 40 largest grid by land area appears at the bottom of this article.
These stats do not include most of the grids running on OutWorldz' DreamGrid, which is a distribution of OpenSim used by many people to create virtual worlds on personal computers, or private company grids, or school grids who used other installers.
There have been 5,054 DreamGrids recorded as online at one time or another in the last six months and the count currently stands at 227 unique online DreamGrids as of now, each of a different number of regions.
The Hyperica robot has crawled over 6,300 grids of any type since Jan 1, 2020. These are tracked in a different database. Hyperica stores online DreamGrids, regions, parcels, regions, objects, and hypergrid events provided the region or item is set for "Show in Search" in-world.
OutWorldz also offers free OARs — complete pre-built regions — and free IARs — user inventory files — as well as mesh objects and textures which OpenSim users can download and install on their own regions on any grid that permits those kinds of uploads.
The Hyperica events listing also lists current and future online events directly published to OpenSim viewers.
The total list of grids tracked by OutWorldz is available here. You can also add your grid in the stats if it is not being crawled by OutWorldz.
OpenSim is a free, open-source virtual world platform that's compatible with the Oculus Rift. It allows people with no technical skills to quickly and cheaply create virtual worlds, and then teleport to other virtual worlds. Those with technical skills can run OpenSim worlds on their own servers for free, while commercial hosting starts at less than $5 a region.
A list of hosting providers is here. Download the recommended Firestorm viewer here. And find out where to get content for your OpenSim world or region here.
Top 25 grids by active users
When it comes to general-purpose social grids, especially closed grids, the rule of thumb is, the busier, the better. People looking to make new friends look for grids that already have the most users. Merchants looking to sell content will go to the grids with the most potential customers. Event organizers looking for the biggest audience… you get the idea.
Top 25 most popular grids this month:
Kitely gained the largest number of active users in the last 30 days with 337 new active users, followed by AviWorlds with 323, OpenWorldz with 318, Craft World with 209, and Virtual Dream with 161 new active users.
OpenWorldz and Virtual Dream may not have actually gained all those new users in just the past month — it's just the first time we have them on our database.
The actives list is based on active, unique 30-day user login numbers that grids report on their stats pages. Those grids that don't report their numbers might be just as popular, but we wouldn't know. The active user stats are also used to generate the popular hypergrid destinations list, which is useful if you have a hyperport and want to put up gates to the most popular grids, or include the most popular grids in an in-world directory.
This list is also a good place to start if you want to open up new stores or hold events, or are just looking for places to visit.
Here some information on how and why you should set up a stats page for your grid. Of course, not all grids need a stats page, especially grids that aren't open to the public, like school grids, private company grids, small family grids, and so on. From prior surveys, this "dark metaverse" of OpenSim grids might actually be bigger than the one we know about, because those grids don't need to promote themselves, and we never hear about them.
Kitely Market
There are currently 17,161 product listings in
Kitely
Market containing 34,672 product variations, 29,638 of which are exportable.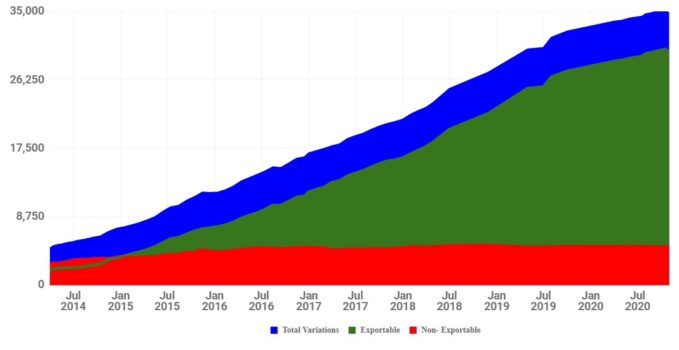 The Kitely Market, which is the largest collection of legal content available in OpenSim, has delivered orders to 472 OpenSim grids to date, both hypergrid-enabled and closed, private grids. (Instructions for how to configure the Kitely Market for closed grids are here.).
Kitely adds new land features, supports land rentals
Kitely has recently added several highly requested
features for land sales and terraforming
, including features for uploading and downloading terrain RAW files quickly and easily creating ocean worlds.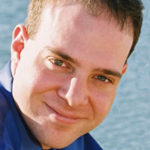 Kitely is also running a limited time land sale offer for $99.95 per month Mega Worlds, which can be up to 64 regions in size, include 150,000 prims and have their own dedicated server when they're active.
This offer, which expires at the end of this month is for people who are interested in big high-performance worlds, Kitely CEO Ilan Tochner told Hypergrid Business.
Tag Grid Marketplace
The Tag grid marketplace now lists a total of 28,062 items in 26 categories, most of which are apparel, avatar accessories, and avatar appearances.
The listings have been growing over time especially in the apparel and avatar categories.
Anyone can visit the website to list their products or items on the marketplace to promote them either for sale or as a freebie for other people to use for free, but the content can only be purchased and used within the Tag grid.
Littlefield celebrates Thanksgiving with turkey giveaway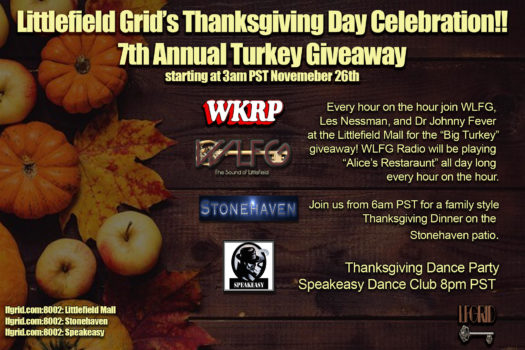 With Thanksgiving approaching fast, the team at the Littlefield grid is getting ready to celebrate on Thursday, November 26, with an event honoring the Turkey Drop from the iconic 1970s television series WKRP in Cincinnati.
Every hour starting at 3 a.m. Pacific time, WKRP personalities Les Nessman and Dr. Johnny Fever will join the grid's WLFG radio station staff and will be broadcasting from Littlefield Mall at the 7th Annual Turkey Giveaway.
The hypergrid address is lfgrid.com:8002:Littlefield Mall.
Meanwhile, Stonehaven Patio will host a traditional family-style Thanksgiving dinner that day, starting at 6 a.m. Pacific time, and lasting all day.
The hypergrid address is lfgrid.com:8002:Stonehaven.
The Sweethearts region of the grid will also be playing easy listening music and dance with DJ Essensual from 1 p.m. Pacific time.
The hypergrid address is lfgrid.com:8002:Sweethearts.
There also will be a big Thanksgiving Party at the grid's Speakeasy region with DJ Walter Balazic, starting at 8 p.m. Pacific time.
The hypergrid address is lfgrid.com:8002:Speakeasy.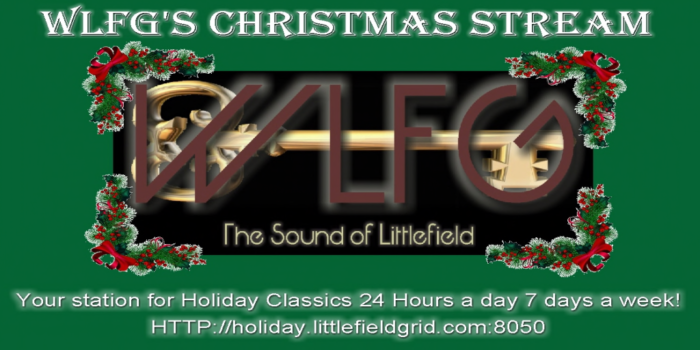 WLFG radio will also be adding a Christmas channel from Friday, November 27 until Saturday, January 2, with all holiday music being played. Listen to it online at holiday.lfgrid.com:8050.
On a non-holiday note, Littlefield's Kinky Magic Pony Farm has gone through renovations and upgrades and is ready for use. It will host a new competition for best in show, barrel racing, cart racing, hurdles salom and a grand champion for the best combined score. Trophies and ribbons will also be handed out.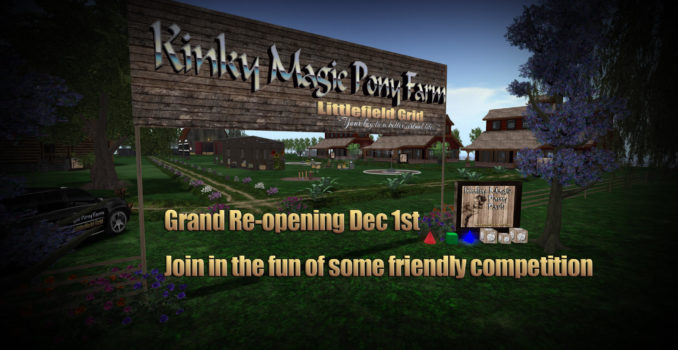 The first month of competition starts on Tuesday, December 1, so the public can come and practice now on the events, and submit a photo or drawing of themselves as a pony for best in show.
Voting will start on December 15 for all submissions each month. Votes count for 50 percent of the mark and judges 50 percent of the mark. The hypergrid address is lfgrid.com:8002:Kinky Magic.
Discovery Grid's Virtual Seattle Winter Market Opens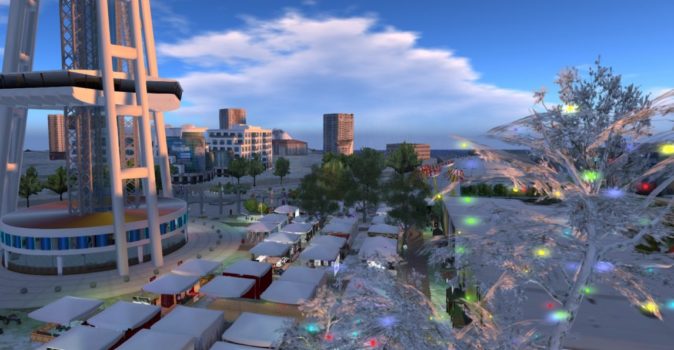 Over 200 visitors have visited their past Winter Markets in the Seattle Winter Market on the Discovery Grid, which is will open on Thursday, December 12, and will continue until Saturday, January 2.
Visitors can shop at booths full of Christmas and winter items created by Discovery Grid merchants.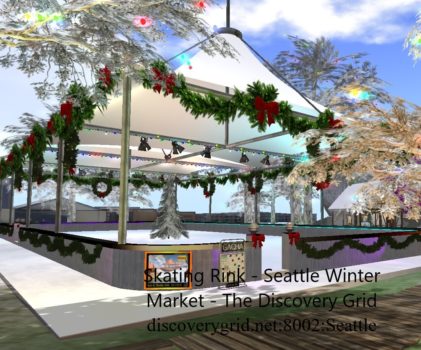 Visitors can also enjoy a large ice skating rink, which will be open for the duration of the market from December 12 to January 2.
Discovery Grid events manager Lindee Ellsmere told Hypergrid Business that visitors will be able to use their multi-grid Gloebit currency wallets for their purchases.
The hypergrid address is discoverygrid.net:8002:Seattle.
Tranquility grid to host Thanksgiving party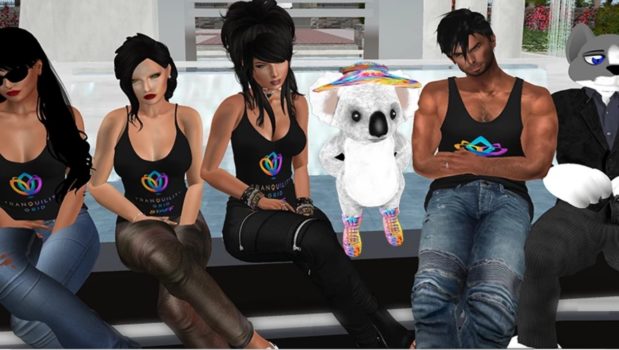 Tranquility grid will be hosting a Thanksgiving party on Thursday, November 26.
They will also be running a Black Friday weekend region sale after November 26. All new region orders will be receiving a hefty discount — details to be announced at that time.
"The Pier will be decorated for the party on Thanksgiving, but it is often a quiet night for us as many are with families," Tranquility grid owner Chris Tranquility told Hypergrid Business. "The Black Friday sale will run on Friday, Saturday and Sunday."
Buy original mesh items at the Lunaria Emporium store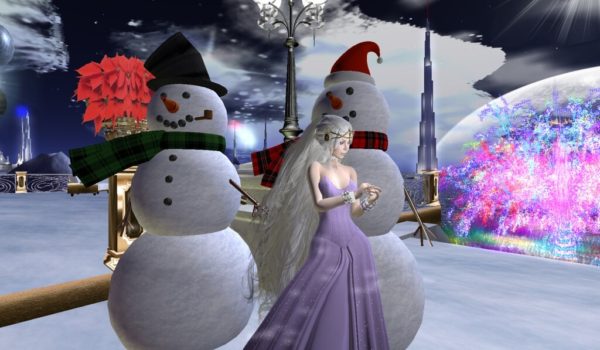 The Lunaria Emporium, which is a hypergrid-accessible region is offering for sale unique products created solely by Luna Lunaria.
The items, most of which are under two dollars each, include original mesh, structures, and decor items including a nice selection of Autumn or Fall trees and wreaths purchasable with Gloebits virtual currency.
The shop is also listed on the Kitely Market.
The hypergrid address is youcantfixstupid.wtf:80:Lunaria Emporium.
It's fishing time on Serenity Islands on OpenWorldz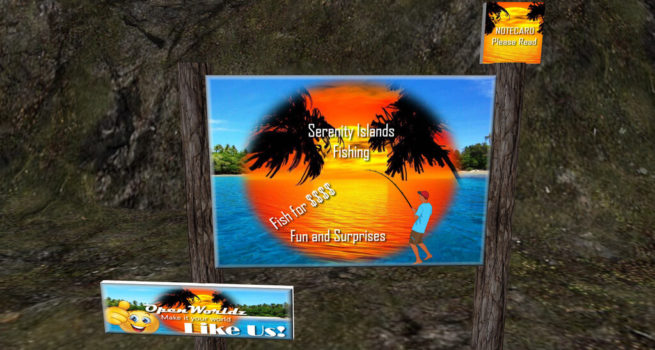 Serenity Islands, a region on the OpenWorldz grid, is offering fishing enthusiasts a chance to win real money. Specifically, Gloebits, up to $5 per day and $20 per week.
Participants will be also able to collect gifts and objects with full permissions, that can be used anywhere in OpenSim.
The hypergrid address is openworldz.com:8002:Serenity Islands.
Fire and Ice grid completes upgrade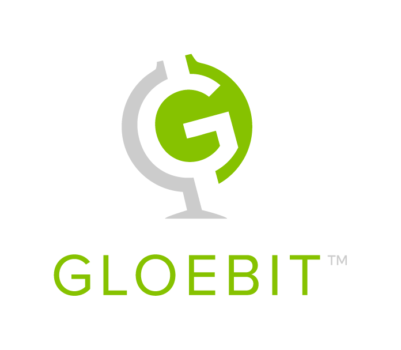 The Fire and Ice Grid announced in a post that it has fixed the issue of Firestorm OpenSim viewer crashing when grid visitors try to buy Gloebits currency using the Buy Now button. This problem was being experienced by anyone using a version of Firestorm prior to 6.4.11.
The grid has also fixed issues that were being experienced when users tried to buy land on the grid using the view, and this upgrade affects anyone using custom Grid.ini or GridHypergrid.ini files.
The grid said the upgrade was essential since most of its users use Gloebits currency and the Firestorm viewer to access OpenSim.
Get Advent calendar gifts at Kroatan Grid
Kroatan Grid is hosting this year's annual Advent calendar celebrations in partnership with the Offworld Grid, starting from December 1 to December 24 on the Eternal Ice region in Kroatan and Soley region in Offworld Grid.
There is an advent calendar on each of the two regions Soley and Eternal Ice, which gives a surprise gift every day until December 24th 2020 when you click on it. All OpenSim residents are welcome!
"We didn`t finish all the gifts yet, but there will be different items inside the calendars — fashion for avatars, mesh hair, houses, plants, decorations, scripted objects, etc," Bink Draconia told Hypergrid Business. "Some of them are special Christmas gifts, others are not, so there should be a gift for everyone inside our calendars. All gifts are either fully created by Genie Fegte and Bink Draconia or modified by one of us. During this confused Corona time, we want to give people a feeling of joy and peace by visiting our winter regions."
The two are also wishing you a happy and healthy Christmas season.
Utopia Skye to host club Fetish Fire event on November 28
The
Utopia Skye grid
will run normal sets from 2 to 6 p.m. PST on Sunday, November 29 featuring Mike DJ first and then DJ Calli. The event has been rescheduled from November 28 to current date.
People can visit the grid to see art, skate on custom ice rink, and dance to the awesome particles. It will be a classy adult event, with a winter theme, and art will be provided by the grid's residents.
The art exhibited at the event is winter-themed, grid owner Calliope Andeltold Hypergrid Business.
"We have five residents participating at this minute," he said. "The Art region has always been about art.  We've held an art fair there last year and intend to do more of those going forward."
"This particular event is one time, but the region itself will stay up and in this condition until the end of the year," he said. "The goal is just to let people know of its existence, to come and see some original art and for our dance skate event, to do some dancing on ice to music. Everyone is welcome to attend."
New grids
The following grids were added to our database this month: Serenity Grid, Breathe Grid, German Soul Grid, Arkham Grid, Gliaria, Pangea, Cybercity, Fantasy Grid, Barefoot grid, Elk Falls, Fairy Dreams, Virtual Beach Island, SimVillage, Perfect Life, Virtual Melody grid, Fibia,  QC, Shipyards, Hemo and Stupid is as Stupid Does.
Do you know of any other grids that are open to the public but that we don't have in our database?
Email me at [email protected].
Top 40 grids by land area
The list below is a small subset of existing OpenSim grids. We are now tracking a total of 1,608 different publicly-accessible grids, 349 of which were active this month, and 254 of which published their statistics.
All region counts on this list are, whenever available, in terms of standard region equivalents. Active user counts include hypergrid visitors whenever possible.
Many school, company, or personal grids do not publish their numbers.
The raw data for this month's report is here. A list of all active grids is here. And here is a list of all the hypergrid-enabled grids and their hypergrid addresses, sorted by popularity. This is very useful if you are creating a hyperport.
You can see all the historical OpenSim statistics here, including polls and surveys, dating all the way back to 2009.
Below are the 40 largest grids by total land area, in terms of standard region equivalents.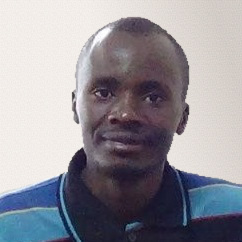 Latest posts by David Kariuki
(see all)