Sales of virtual reality hardware and software will grow at double-digits rates over the next four years, according to a report by ARtillery Intelligence.
VR revenue is predicted to grow from $4.98 billion in 2019 to $12.19 billion in 2024, a 19.6 percent compound annual growth rate.
There was a dip in 2020 thanks to a pandemic-related decline in consumer spending, but it's expected to start bouncing back next year, the report said.
Consumer spending holds an estimated $2.7 billion in 2020 for hardware and software, while enterprise use trails behind. While VR has narrow uses in industrial settings, its use for consumer gaming gives it dominance in that sector and it's expected to broaden over time for entertainment and communications.
Thanks to the release of the Oculus Quest 2, consumers are hopping aboard the VR train.
"Quest 2 has an unmatched quality-to-price ratio with an impressive spec sheet and a mainstream-friendly price tag," said ARtillery Intelligence chief analyst Mike Boland, in a statement.
"This flows from Facebook's aggressive pricing strategy that's part of a larger play to build market share and cultivate a network effect," he added.
Facebook's investing heavily in the Oculus Quest 2, sacrificing margins to build market share and get more people into VR. Â The device is priced competitively at $299 for the 64 GB base model.
VR supply's had a hard time meeting demand this year, as supply chain issues have caused a 10 percent decline in shipments this year, but are expected to bounce back by the end of 2021.
"VR demand remains high, so 2020 challenges were more about supply," said Boland. "These setbacks have been alleviated to some degree by Facebook's effort to reinforce its supply chain to meet heavy demand for Quest 2."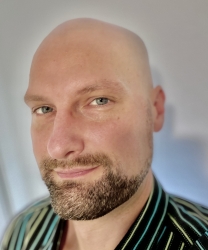 Latest posts by Alex Korolov
(see all)