Update: On Saturday, Gloebit CEO Christopher Colosi told Hypergrid Business that Gloebit is back up. "The website is back up," he said. "The API service should also be back up, though we are still testing some things and we have a lot of cleanup to do once we know everything is working. We had to take our sandbox environment down to get production up." He said that he would share more details later.
---
The multi-grid Gloebit payments system has been down for more than a day and the Gloebit website says it can't be reached.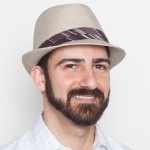 "I am investigating," Gloebit CEO Christopher Colosi told Hypergrid Business. "I have been for awhile now but have not located the issue."
The services runs on the Amazon Web Services platform, and the problem is somewhere on Amazon's side, he said.
"Once we're back up, we'll be exploring more robust service providers since this is not the first time an outage has been caused by AWS hiccups," he said.
Gloebit has a sandbox environment that is identical to the system that is used to make the actual payments, and that is working fine, he said.
Everything was running smoothly on Sunday night, he added. Then Monday morning, it went down, causing an outage of both our API services for OpenSim — the Gloebit payments system — and our production website.
"We began investigating shortly after the outage began," he said. "AWS Elastic Beanstalk reported that everything was running fine and our server instances on AWS EC2 all said the same, but we could not pull logs from our server to determine if something was going wrong as the service was deployed and we couldn't connect to our server via the AWS console."
Gloebit rebooted the servers, terminated the servers and recreated them, and service was restored briefly at 10 a.m. Pacific time on Monday, but then went down again.
But the previous fix no longer worked.
"After investigating and exhausting many other possibilities through yesterday, we attempted to terminate and restore our production environment on AWS," he said. " The restore failed and we're working with AWS support to get this restored.  We don't yet know if this will fix the underlying issue.  If AWS can not restore our production environment, we'll need to recreate it and we've already begun doing so."
Colosi said he did not know when the payment service and website would be back up.
"We apologize to all of our customers and we'll bring the service back online as soon as we can," he said.
You can follow the status of the outage on Gloebit's Facebook page.
This is the second time this year that the service has gone down. The service also suffered an outage this past spring.
In August, Colosi told Hypergrid Business that the system had been suffering from technical issues for the past few months, but that the problems had been resolved.
According to the company, about 50 different OpenSim grids currently support the currency on some or all of their regions, including OSgrid, DigiWorldz, Discovery Grid, 3rd Rock Grid,  Mobius, Logicamp, Zetamex,  Dynamic Worldz, Alternative Metaverse. and Terra Nova.
Learn how to shop with Gloebits here. Get a list of Gloebit shopping destinations here. Sign up to be a Gloebit grid or merchant here and get more information about accepting Gloebits here.
Colosi used to run the Second Life Marketplace and the Lindex exchange. He is also pitching Gloebits as a currency to non-OpenSim platforms and online games and virtual reality apps, and the broader the user base, the more stable the currency.
Gloebit first launched in the summer of 2016. and began allowing merchants to cash out their Gloebit income in the spring of 2017. Since then, Gloebits quickly grew into being the most popular multi-grid payment system in OpenSim, surpassing Podex back in 2018.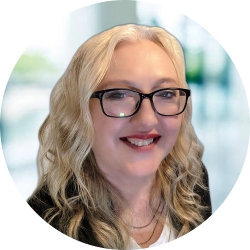 Latest posts by Maria Korolov
(see all)