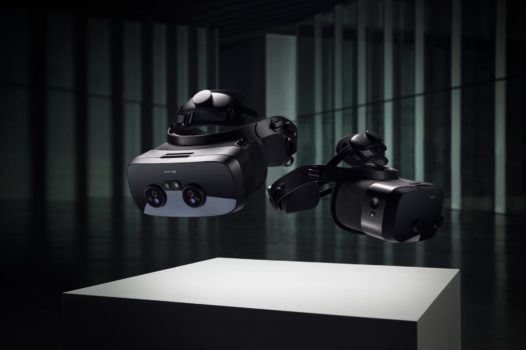 Helsinki based Varjo has launched its next generation XR and VR headsets with human-eye resolution for use in industries where high visual accuracy is important, including training and simulation, engineering, research, medical and design.
With most of the world working remotely and demand for virtual and mixed reality on the rise, Varjo aims to offer the most cutting-edge XR and VR tools for professional application.
"The new XR-3 and VR-3 are the most advanced, zero-compromise devices on the market and suitable for any professional workflow," said Urho Konttori in a press release, co-founder and chief Innovation Officer of Varjo.
These third generation headsets promise double the human-eye resolution area compared to previous versions. There are two panels for each eye, with a resolution of 1920 by 1920 in the center of your vision and a 2880 by 2720 panel for the rest of the eye, a marked improvement over  earlier versions' 1920 by 1080 center of vision and 1440 by 1600 panel for each eye.
Both devices have a 115 degree field of view, claim to have color accuracy that mirrors the real world, a refresh rate of 90 Hz, and the "world's fastest and most accurate eye tracking" according to Varjo at up to 200 Hz with foveated rendering which reduces peripheral image quality where you aren't looking in order to make the display run faster.
Comfort is also improved with a three-point precision fit headband, active cooling, 40% lighter weight, and an ultra-wide optical design for removing eye strain and simulator sickness.
The VR-3 is solely for VR use, but the new XR-3 combines AR with VR through the use of a LiDAR scanner, stereo RGB video pass-through and inside-out tracking, allowing XR-3 users to determine the device's precise position in the environment without the need for external sensors.
These devices are meant for enterprise use, and the price tag reflects this. Â The XR-3 is available for $5,495 and requires a Varjo Subscription, which starts at $1,495 for a required one-year base subscription. Â The VR-3 can be purchased for $3,195 along with a one-year subscription that starts at $795.
This might sound costly to the casual VR user, but the original XR-1 retailed at around $10,000, so the new price point should help organizations looking to implement AR and VR into their work environment.
So far professional users are impressed by the visual acuity and realism of this new generation of devices. "The human-eye resolution VR devices have made it possible for the astronauts of the Boeing Starliner flight crews to participate in training sessions remotely with the same level of realism and interactions as if they were sitting in the physical simulators," said Connie Miller, product specialist at Boeing, in a statement.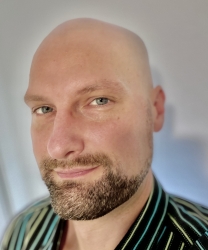 Latest posts by Alex Korolov
(see all)