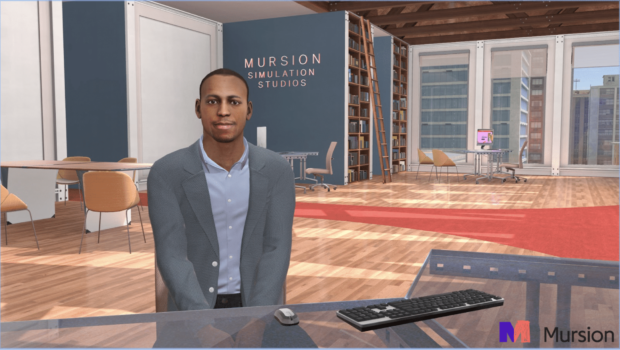 Mursion, an immersive VR training platform focused on improving emotional intelligence in the workplace, announced that it closed $20 million in Series B funding led by Leeds Illuminate, a growth equity firm dedicated to partnering with high growth companies in education and workforce development.
Mursion uses a combination of AI and live human interaction to create a safe training environment for practicing skill development such as emotional intelligence, adaptability, and resilience. The aim is to create an authentic feeling but risk-free training simulation without harming an individual's performance or a company's reputation.
"Mursion's recent growth is evidence of the market need for an immersive and easily accessible platform to practice behaviors tied to strategic imperatives across business, healthcare, government, and education environments," said Susan Cates in a press release, managing partner of Leeds Illuminate. "Mursion's unique approach delivers measurable results and real impact for learners ranging from doctors to front-line managers to K12 teachers," she continued.
The funding caps a momentous year of growth for Mursion that includes being listed in Fast Company's "World's Most Innovative Companies 2020," a multi-phased software rollout including photorealistic avatars and environments, enhanced learning analytics, and increased demand for its training simulations blending AI and live human interaction.
"Mursion was founded on the basis that human skills, such as the ability to give constructive feedback and to deescalate interpersonal conflicts are not merely "nice-to-have" capabilities in the workplace, they are paramount to an individual's and an organization's success," said Mursion CEO Mark Atkinson in a statement.
"Effectively combining the latest advancements in virtual reality, artificial intelligence, and human reasoning unlocks the potential to create human behavioral change," added Mursion chief technology officer Arjun Nagendran. "This change, afforded via Mursion's immersive technology, will be at the heart of driving every organization's productivity and impact in the next decade."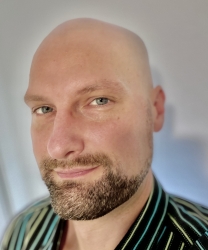 Latest posts by Alex Korolov
(see all)