OpenSim land area grew by the equivalent of over 5,000 standard regions over the past month and grids registered more than 4,000 new users. However, active monthly users fell slightly, down 2 percent from last month's record high.
There are now 95,537 regions on the public OpenSim grids, a record high.
The biggest growth was on the commercial ZetaWorlds grid, which reported a gain of 3,647 regions. ZetaWorlds also had the highest growth in active users numbers, with 245 new actives.  Other grids that gained land area include OSgrid with 1,130 new regions, OpenManniLand with 246 new regions, Enchanted Grid with 90 new regions, and Amaryllis Grid with 70 new regions.
OSgrid still remains both the largest grid, with 27,924 total standard region equivalents, followed by Kitely with 19,173 regions, ZetaWorlds with 8,850 regions, DigiWorldz with 7,855 regions, and Discovery Grid with 6,826 regions.
When it comes to the drop in active users, a large chunk is due to the closing of the AviTron and VirtualVille grids, new ventures by former AviWorlds owner Alex Pomposelli. AviTron was only online briefly this month, and reported only 13 active users — down from hundreds late last year.
In addition, active users on OSgrid fell by 1,340 this month and Tag Grid did not release their active user numbers.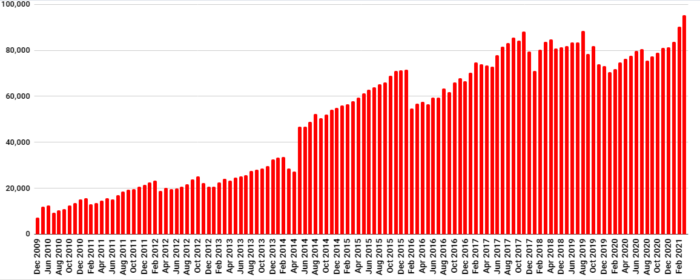 These stats do not include many of the grids running on OutWorldz' DreamGrid, which is a distribution of OpenSim used by many people to create virtual worlds on personal computers.
They also do not include any grids that run other distributions of OpenSim in private mode, which includes many private company grids or school grids.
OutWorldz is now tracking a total of 4,933 grids and objects that have ever been online at one time or another and crawled. Out of this total, 59 percent or 2,932 are DreamGrids or those created with the DreamWorld software owned by OutWorldz.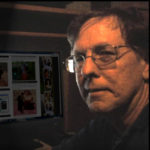 However, only 361 are reported as online at this time. On February, 660 grids and objects were online out of which over 50 percent or 376 were DreamGrids, Fred Beckhusen, owner of OutWorldz and president Micro Technology Service told Hypergrid Business.
The Hyperica robot has crawled over 6,300 grids of any type since the start of this year. These items are tracked in a different database. Hyperica stores online DreamGrids, regions, parcels, regions, objects, and hypergrid events provided the region or item is set for "Show in Search" in-world.
OutWorldz also offers free OARs — complete pre-built regions — and free IARs — user inventory files — as well as mesh objects and textures which OpenSim users can download and install on their own regions on any grid that permits those kinds of uploads.
The Hyperica events listing also lists current and future online events directly published to OpenSim viewers.
The total list of grids tracked by OutWorldz is available here. You can also add your grid in the stats if it is not being crawled by OutWorldz.
OpenSim is a free, open-source virtual world platform that's compatible with the Oculus Rift. It allows people with no technical skills to quickly and cheaply create virtual worlds, and then teleport to other virtual worlds. Those with technical skills can run OpenSim worlds on their own servers for free, while commercial hosting starts at less than $5 a region.
A list of hosting providers is here. Download the recommended Firestorm viewer here. And find out where to get content for your OpenSim world or region here.
Top 25 grids by active users
When it comes to general-purpose social grids, especially closed grids, the rule of thumb is, the busier, the better. People looking to make new friends look for grids that already have the most users. Merchants looking to sell content will go to the grids with the most potential customers. Event organizers looking for the biggest audience… you get the idea.
There are now 38,474 active users on the public OpenSim grids, down by 796 from last month's record high.
Top 25 most popular grids this month:
As mentioned earlier, ZetaWorlds was the biggest mover on this list, with 245 new actives.
The German World grid was the second fastest-growing grid, adding 183 active monthly users in the last month, Discovery Grid was third with 163, then Metropolis with 125, and Alternate Metaverse also with 125 new active users.
The actives list is based on active, unique 30-day user login numbers that grids report on their stats pages. Those grids that don't report their numbers might be just as popular, but we wouldn't know. The active user stats are also used to generate the popular hypergrid destinations list, which is useful if you have a hyperport and want to put up gates to the most popular grids, or include the most popular grids in an in-world directory.
This list is also a good place to start if you want to open up new stores or hold events, or are just looking for places to visit.
Here some information on how and why you should set up a stats page for your grid. Of course, not all grids need a stats page, especially grids that aren't open to the public, like school grids, private company grids, small family grids, and so on. From prior surveys, this "dark metaverse" of OpenSim grids might actually be bigger than the one we know about, because those grids don't need to promote themselves, and we never hear about them.
Kitely Market
There are currently 18,282 product listings in Kitely Market containing 36,674 product variations, of which 31,567 are sold with Export permission.
The Kitely Market, which is the largest collection of legal content available in OpenSim, has delivered orders to 498 OpenSim grids to date, both hypergrid-enabled and closed, private grids. (Instructions for how to configure the Kitely Market for closed grids are here.).
Tag Grid Marketplace
The Tag grid marketplace now lists a total of 28,106 items in 26 categories, most of which are apparel, avatar accessories, and avatar appearances. The market now has 308 verified users according to its website.
From the marketplace website, anyone is able to list their products or items on the marketplace to promote them either for sale or as a freebie, but the content can only be purchased and used within the Tag grid.
Neverworld grid has a new March offer for land sales
This month, Neverworld grid has a new special sale. Each of the three-by-three vareregions is now being offered at a quarterly price of $36 per quarter, said Govega Sachertorte, a grid representative.
"Regions can be requested and ordered on our region order form on our website," he told Hypergrid Business. "We pride ourselves in fast set up regions with no setup fee."
Neverworld grid also wants to let everybody know that they now have a 121-region area called The Keys which is an exact replica of the Florida Keys and fully sailable. The ara is built with a similar concept to the Blake Sea in Second Life. The grid is offering free housing and free parcels there for anyone, including hypergrid visitos. You can contact Govega Sachertorte or Joshua 7 in-world for details if interested.
"Also, we have some self-serve regions for rent you just click on the box and pay via Gloebit for the entire month," he said.
Most of the free land has either docks or a place to build one and is very recommended for anyone yearning for a tropical vacation.
The No Border's Festival on 3rd Rock grid next week
The thirteenth annual
No Border's Festival
meant to raise money for the Mèdicins Sans Frontiéres — also known as Doctors Without Borders — will take place on
3rd Rock Grid
from 9 a.m. to 7 p.m. Pacific time on Saturday, March 20.
This month, it will be tenhours of entertainment  and visitors can come to enjoy music from different presenters and visit different regions on 3rd Rock Grid while contributing to a good course. All proceeds will go to benefit the organization.
Ausgrid outages
Ausgrid is currently down because of a misbehaving software, the owner, Kylie Brimmer. The grid will be back, hopefully soon, once the installation of the Windows server software is complete, Brimmer told Hypergrid Business.
VIBE Group moving its servers
The VIBE group is in the process of moving off their current university host server. The grids and content will be unavailable for the foreseeable future, owner Stephen Gasior told Hypergrid Business.
New grids
The following grids were added to our database this month: A New World, Antilia Grid, AvLife, Ayesha, Bathrobe Society Islands, Enchanted Grid, Evolution 2020, Hellfire, Hey Its My World, Kizzy Morrells Grid, Nabila Grid, Perfect Worlds, Realized Mesh, SE3D Worlds, Smallville, Summerland, Summerwood, Troy, Vela Dreams, Virtual Grid, Xyz2, and Zexxed.
Do you know of any other grids that are open to the public but that we don't have in our database?
Email me at [email protected].
Top 40 grids by land area
The list below is a small subset of existing OpenSim grids. We are now tracking a total of 1,646 different publicly-accessible grids, 351 of which were active this month, and 288 of which published their statistics.
All region counts on this list are, whenever available, in terms of standard region equivalents. Active user counts include hypergrid visitors whenever available.
Many school, company, or personal grids do not publish their numbers.
The raw data for this month's report is here. A list of all active grids is here. And here is a list of all the hypergrid-enabled grids and their hypergrid addresses, sorted by popularity. This is very useful if you are creating a hyperport.
You can see all the historical OpenSim statistics here, including polls and surveys, dating all the way back to 2009.
Below are the 40 largest grids by total land area, in terms of standard region equivalents.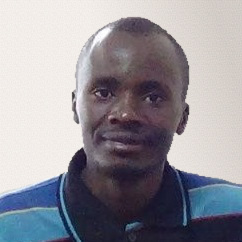 Latest posts by David Kariuki
(see all)