OpenSim land area increased by 2,326 regions this past month to a new record high and the fifth month in a row where reported land area grew.
However, active users fell for the second month running, with a net loss of 452 active users in the last 30 days.
ZetaWorlds added the highest number of new regions in the last month at 1,022 new regions followed by OSgrid which added 824 new regions. This month, the surprises on the list were German World Grid which came in top five spot of grids that got highest number of new regions at 356 and OpenManniLand which added 185 new regions. Enchanted Grid closed top five spots by adding 146 new regions.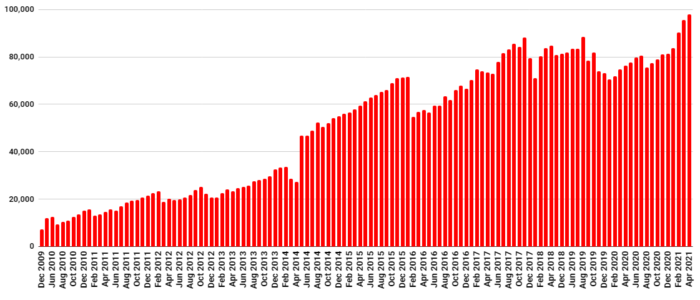 Scroll to the bottom of this article for a list of OpenSim's 40 largest grids by land area.
These stats do not include most of the grids running on OutWorldz' DreamGrid, which is a distribution of OpenSim used by many people to create virtual worlds on personal computers, or private company grids, or school grids who used other installers. OutWorldz is now tracking more than 2,787 unique DreamGrids in total, 220 of which appeared in January this year alone, said Fred Beckhusen, owner of OutWorldz and president Micro Technology Service.
The Hyperica robot has crawled over 6,300 grids of any type since the start of this year. These items are tracked in a different database. Hyperica stores online DreamGrids, regions, parcels, regions, objects, and hypergrid events provided the region or item is set for "Show in Search" in-world.
OutWorldz also offers free OARs — complete pre-built regions — and free IARs — user inventory files — as well as mesh objects and textures which OpenSim users can download and install on their own regions on any grid that permits those kinds of uploads.
The Hyperica events listing also lists current and future online events directly published to OpenSim viewers.
The total list of grids tracked by OutWorldz is available here. You can also add your grid in the stats if it is not being crawled by OutWorldz.
OpenSim is a free, open-source virtual world platform that's compatible with the Oculus Rift. It allows people with no technical skills to quickly and cheaply create virtual worlds, and then teleport to other virtual worlds. Those with technical skills can run OpenSim worlds on their own servers for free, while commercial hosting starts at less than $5 a region.
A list of hosting providers is here. Download the recommended Firestorm viewer here. And find out where to get content for your OpenSim world or region here.
Top 25 grids by active users
When it comes to general-purpose social grids, especially closed grids, the rule of thumb is, the busier, the better. People looking to make new friends look for grids that already have the most users. Merchants looking to sell content will go to the grids with the most potential customers. Event organizers looking for the biggest audience… you get the idea.
Top 25 most popular grids this month:
All Star Kids gained 363 new active users, Quintonia 221, AviTron 193, and My Virtual Beach gained 181 new active users this month.
The actives list is based on active, unique 30-day user login numbers that grids report on their stats pages. Those grids that don't report their numbers might be just as popular, but we wouldn't know. The active user stats are also used to generate the popular hypergrid destinations list, which is useful if you have a hyperport and want to put up gates to the most popular grids, or include the most popular grids in an in-world directory.
This list is also a good place to start if you want to open up new stores or hold events, or are just looking for places to visit.
Here some information on how and why you should set up a stats page for your grid. Of course, not all grids need a stats page, especially grids that aren't open to the public, like school grids, private company grids, small family grids, and so on. From prior surveys, this "dark metaverse" of OpenSim grids might actually be bigger than the one we know about, because those grids don't need to promote themselves, and we never hear about them.
Kitely Market passes 500 grid milestone
The Kitely Market, which is the largest collection of legal content available in OpenSim, has just crossed the 500-grid milestone.
As this month, the online platform has delivered content to a total of 506 OpenSim grids, both hypergrid-enabled and closed, private grids. (Instructions for how to configure the Kitely Market for closed grids are here.).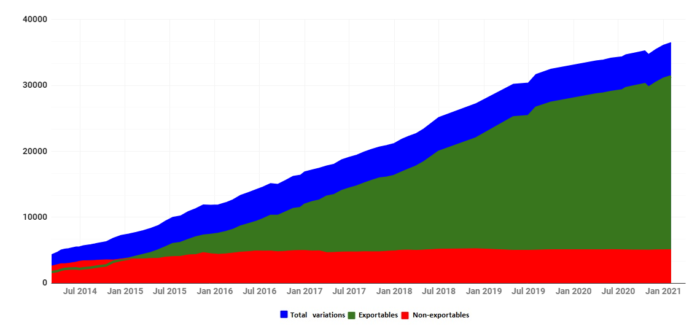 There are currently 18,469 product listings in Kitely Market containing 36,871 product variations, of which 31,736 are exportable.
As you can see from the chart above, nearly all the growth on Kitely Market has been in content that can be exported to other grids — that is the green area in the chart. The red area, of non-exportable content, has stayed constant.
Offering a convenient and low-cost way for OpenSim users to buy legitimate, legal content not only offers creators sales opportunities that they wouldn't have otherwise, but reduces the need for pirated content, similar to the way that Netflix and other streaming services have reduced the amount of illegal video streaming down to a trickle.
In addition, restricting content to closed grids does little to stop piracy. Most stolen content is ripped from Second Life, the original closed grid. The only time that being on a closed grid offers additional security for content creators is when the content involves high-end scripts or proprietary animations.
Kitely improves environment views
Kitely now supports the Environmental Enhancement Project, which allows changing the world's environment such as the sky and water.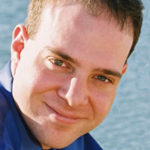 The grid has also added the option to sell these EEP settings in Kitely Market. Also added is support for many new and updated scripting functions, in both LSL and OSSL, Kitely grid CEO Ilan Tochner said.
LSL, or Linden Scripting Language, is the set of instructions used in both Second Life and OpenSim to add functionality to in-world objects. OSSL, or OpenSim Scripting Language, is a set of instructions that are unique to OpenSim.
"We've contributed some of the patches we developed for supporting these Kitely features to OpenSim," Tochner told Hypergrid Business.
Tag Grid Marketplace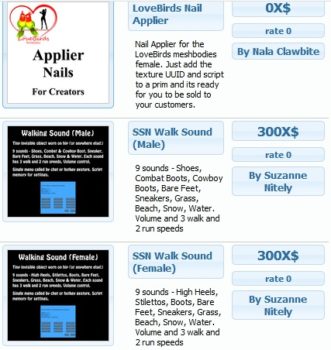 The Tag grid marketplace now lists a total of 28,106 items in 26 categories, most of which are apparel, avatar accessories, and avatar appearances. The market now has 308 verified users according to its website.
That's an increase of only 113 items from September 2020 — a period in which Kitely has added 2,000 item variations. An item on the Tag marketplace is equivalent to a variation on the Kitely Market. For example, a red dress and a blue dress would be two separate items in the first, and two variations of one dress listing in the second.
From the marketplace website, anyone is able to list their products or items on the marketplace to promote them either for sale or as a freebie, but the content can only be purchased and used within the Tag grid.
In fact, there are literally more entire grids using the Kitely Market than there are individual people shopping on Tag's marketplace, another indication of content creators' preferences for open, hypergrid-enabled platforms.
ZetaWorlds celebrates eight year anniversary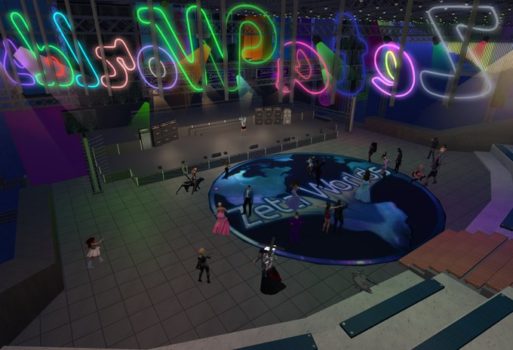 ZetaWorlds, which is Zetamex's in-house grid, celebrated eight years anniversary with a large party on Saturday, March 20. About 40 avatars attended the event.
Despite the large number of avatars in the region, there was no overload on the region and the performance was stable, Zetamex reported on Sunday. This improvement in grid performance demonstrates the massive improvement in OpenSim and grid technology. Eight years ago, such a number of avatar would cause instability and resource overloading and event like these would be impossible.
AviTron is hiring
AviTron company and grid is looking for more people to work on its grid and database.
Their latest new hire is Deiviti Costa Silva, who is working on the grid's technology, graphic design, and database. He is a control and automation engineer, an industrial automation technician, and a web designer.
This means residents can expect a better quality grid with better performance, said grid owner Alex Pomposelli, who is also known as Alexsandro Ferraris in-world.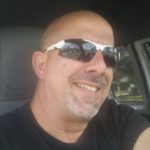 "He also is a builder and already is rebuilding all the welcome region and will also build the theme regions that are going to be part of AviTron, he told Hypergrid Business. "Plus he's already worked on the grid's database to optimize it and many other things. He's also a scripter. He will be creating the role play games inside AviTron for the story where residents will be able to participate and interact with the story and its characters."
The grid is also working on a new Kitely-style on-demand functionality, where regions will automatically go to sleep when not used and reactive when needed.
This feature is not yet completed. Once completed, the regions categorized as forever online will not be affected by the new functionality but will instead stay online all the time. The smart start regions will be offered on separate packages and will cost much less than the forever online ones.
"This means that if a region doesn't have anyone in it, it will go dormant," he said. "Once someone tries to log into it, the region will start up and the avatar will be teleported to it. While waiting for the region to turn on the avatar will be sent to our welcome region or sandbox."
Hypergrid Business readers should note that Pomposelli has repeatedly shut down operations with no warning, or switched hypergrid connectivity on or off, changed his grids' business models, or engaged in public feuds with partners, employees, customers, and vendors. Almost exactly a year ago he sold AviWorlds to a former partner, promising to stay out the way, then immediately launched a new grid, Virtual Ville, which he then shut down in October.
Given his history, we recommend that Opensim users who decide to engage with his new project take steps to protect themselves in case things go sideways.
One way to do that is to use an avatar from another grid. Get a free avatar from Kitely or OSgrid or Digiworldz or another grid with a strong record of dependability and hypergrid connectivity. Then teleport over to AviTron to hang out with friends, go to events, or build. If anything happens to AviTron, your avatar — and all your inventory content — will be safe and secure.
And if you rent land, make sure you're able to get regular backups of your OAR region backup files. That way you can take your OARs to another grid if things go wrong.
For people who do a lot of building, another measure of safety, no matter what grid you make your home on, is to do your building on a personal DreamGrid on a home computer. Then upload your finished content, or complete OAR files, to the grid where you sell your products or do your other business. DreamGrid is free, and, if your router allows it and you have sufficient bandwidth, you can even have people log in or teleport to your home grid.
Rent land for $5 at World Enchanted
World Enchanted is renting out land at the rate of $5 per standard-sized region. The offer runs until May 1 and will then go up to $15 per region. The $5 price is a grandfathered price for the life of the region, World Enchanted grid co-owner Dawn Rhys-Owain told Hypergrid Business.
Bondage Ranch opens in Littlefield grid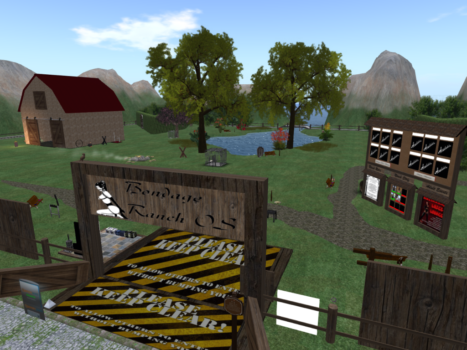 Bondage Ranch, a hypergrid meetup and play region for the BDSM community in Opensim is now open since April 1 in Littlefield grid. The ranch will host regular events.
A set of teleport hubs located on the region guides visitors around the different BDSM regions on Littlefield grid. The event board will also show upcoming BDSM based events on the region, said Littlefield co-owner Walter Balazic.
"We also plan to include hypergrid BDSM events that are submitted by other grids," he told Hypergid Business.
The hypergrid address is lfgrid.com:8002:Bondage Ranch.
"We have also opened a BDSM mall in conjunction with Bondage Ranch — Deitide Fetish Mall is located next to Bondage Ranch," he said. "This mall is full of BDSM or fetish based content for everyone and everything is free."
The hypergrid address is lfgrid.com:8002:Deitide.

Get free land on Tangle grid
Tangle grid's SunShine Realty region has several free parcels available for any resident of the grid or anyone from the hypergrid. These parcels include homes, shops and lots located at the SunShine Estates, Butlers Creek, Piper, Shores Oasis, Shores Retreat, Shores Cove, Shores Haven, and SkyLife Properties.
The hypergrid address is tanglegrid.net:8002:hg station 1.
To get the free parcels, go to the SunShine Realty FREE RENTALS – Lots, Homes, Shops poster, click on the number you want to see and you will be teleported to that location.
You will be required to click on the rental sign one time within each 30 days to keep the free parcel claimed, Leslie Kling, Tangle grid co-founder told Hypergrid Business.
New grids
The following grids were added to our database this month: Alter Kater, Amicable Grid, Auroraultimobacio, FletaBird, KittyBlue, and Perfect Life.
Do you know of any other grids that are open to the public but that we don't have in our database?
Email me at [email protected].
Top 40 grids by land area
The list below is a small subset of existing OpenSim grids. We are now tracking a total of 1,652 different publicly-accessible grids, 344 of which were active this month, and 280 of which published their statistics.
All region counts on this list are, whenever available, in terms of standard region equivalents. Active user counts include hypergrid visitors whenever possible.
Many school, company, or personal grids do not publish their numbers.
The raw data for this month's report is here. A list of all active grids is here. And here is a list of all the hypergrid-enabled grids and their hypergrid addresses, sorted by popularity. This is very useful if you are creating a hyperport.
You can see all the historical OpenSim statistics here, including polls and surveys, dating all the way back to 2009.
Below are the 40 largest grids by total land area, in terms of standard region equivalents.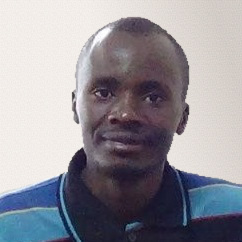 Latest posts by David Kariuki
(see all)