OpenSim's public grids reported an increase in land area this month, continuing an 11-month growth streak. Total area increased by the equivalent of 2,252 standard regions, for a new record high of 103,625 regions.
That's nearly four times the area of Second Life, according to the latest stats from GridSurvey, and doesn't even count OpenSim's many private company, school, and non-profit grids, which usually do not report their stats.
However, OpenSim lags behind Second Life significantly when it comes active users. Although the number of active users is up, by over 500 compared to last month, the total number of active users on the public OpenSim grids that publish their stats was 38,561 for this entire previous month — about the same as Second Life's median concurrent user numbers for a single day.
OpenSim grids also registered 2,139 new users, compared to this time last month, for a new registered users total of 454,910.
The top five grids that gained the most regions this month include OSgrid with new 1,099 regions, ZetaWorlds with 625, GorGrid with 229, Outworldz with 177, and Wyldwood Bayou with 168 new regions.
OSgrid, Kitely, and ZetaWorlds remain the three largest grids in land area with 31,143,  19,100, and 10,742 total number of regions respectively. Scroll to the bottom of this post for a list of the top 40 grids by land area.
These stats do not include most of the grids running on OutWorldz' DreamGrid, which is a distribution of OpenSim used by many people to create virtual worlds on personal computers, or private company grids, or school grids who used other installers.
OutWorldz is now tracking more than 2,787 unique DreamGrids in total. The Hyperica robot has crawled over 6,300 grids of any type since the start of this year. These items are tracked in a different database. Hyperica stores online DreamGrids, regions, parcels, regions, objects, and hypergrid events provided the region or item is set for "Show in Search" in-world.
OutWorldz also offers free OARs — complete pre-built regions — and free IARs — user inventory files — as well as mesh objects and textures which OpenSim users can download and install on their own regions on any grid that permits those kinds of uploads.
The Hyperica events listing also lists current and future online events directly published to OpenSim viewers.
The total list of grids tracked by OutWorldz is available here. You can also add your grid in the stats if it is not being crawled by OutWorldz.
OpenSim is a free, open-source virtual world platform that's compatible with the Oculus Rift. It allows people with no technical skills to quickly and cheaply create virtual worlds, and then teleport to other virtual worlds. Those with technical skills can run OpenSim worlds on their own servers for free, while commercial hosting starts at less than $5 a region.
A list of hosting providers is here. Download the recommended Firestorm viewer here. And find out where to get content for your OpenSim world or region here.
Top 25 grids by active users
When it comes to general-purpose social grids, especially closed grids, the rule of thumb is, the busier, the better. People looking to make new friends look for grids that already have the most users. Merchants looking to sell content will go to the grids with the most potential customers. Event organizers looking for the biggest audience… you get the idea.
Top 25 most popular grids this month:
The biggest movers on this list were AviTron, which gained 401 new active users, followed by AviWorlds with 159 new actives, Hartland with 119, Fire and Ice Grid with 105, and The Haven Grid with an increase of 93 active monthly users.
The actives list is based on active, unique 30-day user login numbers that grids report on their stats pages. Those grids that don't report their numbers might be just as popular, but we wouldn't know.
The active user stats are also used to generate the popular hypergrid destinations list, which is useful if you have a hyperport and want to put up gates to the most popular grids, or include the most popular grids in an in-world directory. This list is also a good place to start if you want to open up new stores or hold events, or are just looking for places to visit.
Here some information on how and why you should set up a stats page for your grid. Of course, not all grids need a stats page, especially grids that aren't open to the public, like school grids, private company grids, small family grids, and so on. From prior surveys, this "dark metaverse" of OpenSim grids might actually be bigger than the one we know about, because those grids don't need to promote themselves, and we never hear about them.
Neverworld mourns loss of grid admin Pasha Theas
Acclaimed landscape designer Pasha Theas, one of Neverworld's grid admins, has passed on after a short illness. She has been on the grid for nearly five years.
Her family will keep her regions alive for now, said grid owner Govega Sachertorte.
"She never considered herself a leader, but people followed her because she was magnetic," Sachertorte told Hypergrid Business. "Her flagship region is called Crystalwind, and is available for anyone to visit."
The region's hypergrid address is hg.neverworldgrid.com:8002:Crystalwind.
Online marketplaces for OpenSim content
There are currently 19,004 product listings in the Kitely Market, containing 37,642 product variations, of which 32,504 are exportable.
Kitely Market has delivered orders to 515 OpenSim grids to date.
The Kitely Market is the largest collection of legal content available in OpenSim. It is accessible to both hypergrid-enabled and closed, private grids. The instructions for how to configure the Kitely Market for closed grids are here.
As seen from the above chart, nearly all the growth on Kitely Market has been in content that can be exported to other grids — that is the green area in the chart. The red area, of non-exportable content, has stayed level.
Offering a convenient and low-cost way for OpenSim users to buy legitimate, legal content not only offers creators sales opportunities that they wouldn't have otherwise but reduces the need for pirated content, similar to the way that Netflix and other streaming services have reduced the amount of illegal video streaming.
In addition, restricting content to closed grids does little to stop piracy. Most stolen content is ripped from Second Life, the original closed grid. The only time that being on a closed grid offers additional security for content creators is when the content involves high-end scripts or proprietary animations.
Speaking of closed grids — where users are not able to teleport to other grids — the biggest such grid, Tag, also has its own online marketplace.
The Tag grid marketplace now lists a total of 28,200 items, most of which are apparel, avatar accessories, and avatar appearances. The market now has 309 verified users according to the website.
From the marketplace website, anyone is able to list their products or items on the marketplace to promote them either for sale or as a freebie, but the content can only be purchased and used within the Tag grid.
OSgrid turns 14 on July 19
OSgrid, the largest grid in land area and active user numbers, will celebrate its 14th birthday starting on Monday, July 19. The celebration will run through July 25. You can join the grid in celebrating their birthday by attending their events which includes live music events, beach parties, and performances.
You can also contact the admins in-world or via their website to get a free parcel, then create an item you would want to showcase during the event. You can also exhibit already created items you have.
Most of the events will take place on the grid's Event Plaza, at hypergrid address hg.osgrid.org:80:event plaza.
Enchanted Grid's Summer Fest starts July 31
Enchanted Grid is hosting a Summer Fest from July 31 to August 15, said Enchanted grid co-owner Gem Enchanted. The location will be announced later.
The event will include dance parties, roller skating, beach chillouts, fairground rides, freebies, and all that jazz, Enchanted told Hypergrid Business. Creators will also showcase their products at booths and there will be a bouncy castle.
Bitgrid restarting beginner Blender beginner classes this month
Bitgrid is restarting beginner Blender classes, said grid co-owner Misses Britgrid.
Blender is popular, free, open source software for creating 3D models and animations. It is the most popular tool creators use to make mesh objects for OpenSim and Second Life.
The program will launch with a introductory session and class tour on July 25, Britgrid told Hypergrid Business.
The hypergrid address is britgrid.com:8002:Britgrid Blender Beginner Class.
Then the bi-weekly classes officially begin on August 8. Each class starts at 3 p.m. Pacific Time and runs for one hour.
The blender class instructor is Snik Snoodle with Pheonix Renfold acting as learning assistant.
You can see some of Snoodle's previous tutorials on her YouTube channel.
"The only requirements are being able to hypergrid to the class sim mentioned above, view and hear the tutorial video's on YouTube or participate in the discord or YouTube channel during class times, as well as being able to understand spoken and typed English," said Britgrid.
There are no charges for the class and one can drop out at any time they want or take them in any order.
You can also follow the class proceedings on its YouTube stream. by joining its Discord group or Facebook group.
More payment options for Brazilian AviTron customers
AviTron now allows people in Brazil to buy regions without needing to use PayPal.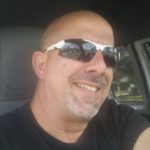 "People in Brazil don't use PayPal or credit cards too much because of the high interest they get charged, so AviTron is facilitating that," said AviTron grid owner Alexsandro Pomposelli, also known as Alex Ferraris in-world.
To take advantage of the payment options, customers should visit the AviTron land purchase page, then fill out this form to make a payment.
"People outside Brazil have the choice of using PayPal or simply a credit card," he told Hypergrid Business.
Britgrid lowers prices for largest capacity regions
Britgrid has made it cheaper to rent high-capacity regions.
For example, a three-by-three variable sized region that can hold 60,000 prims used to cost US $55 (£40) and is now just US $24 (£17.50) — less than half the previous cost.
The basic 15,000-prim standard-sized region is still the same price, about US $7 (£5).
However, the grid no longer offers free land plots, said grid co-owner Misses Britgrid. This is in order to prioritize focus on offering excellent, affordable and performant solution to existing renters, she said.
"We may consider re-visiting that decision at some later date, if demand is sufficient," she told Hypergrid Business.
New grids
The following grids were added to our database this month: Alexa World, AlterEgo, Diegord, Enos World, Figment, Stefanies World, Vamp Grid Berlin, and Worldz Together.
Do you know of any other grids that are open to the public but that we don't have in our database?
Email me at david@hypergridbusiness.com.
Top 40 grids by land area
The list below is a small subset of existing OpenSim grids. We are now tracking a total of 1,674 different publicly-accessible grids, 338 of which were active this month, and 266 of which published their statistics.
All region counts on this list are, whenever available, in terms of standard region equivalents. Active user counts include hypergrid visitors whenever possible.
Many school, company, or personal grids do not publish their numbers.
The raw data for this month's report is here. A list of all active grids is here. And here is a list of all the hypergrid-enabled grids and their hypergrid addresses, sorted by popularity. This is very useful if you are creating a hyperport.
You can see all the historical OpenSim statistics here, including polls and surveys, dating all the way back to 2009.
Below are the 40 largest grids by total land area, in terms of standard region equivalents.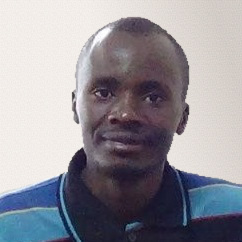 Latest posts by David Kariuki
(see all)