Earlier this summer, Google shut down yet another virtual reality app, the 3D objects library called Poly.
Poly was Poly was first launched back in 2017 as a platform where users could visit, browse and download any of thousands of 3D objects in a virtual reality environment.
It also had a toolkit that other virtual reality developers could use to access the library.
Poly's shutdown happened on the same day as the shutdown of Expeditions, a virtual reality travel app popular with educators.
Expeditions was an even bigger loss than Poly. It's been used by millions of students since its launch in 2015.
Partners included the American Museum of Natural History, which offered virtual tours of the Museum's Bernard Family Hall of North American Mammals, the Hall of Saurischian Dinosaurs, and the Milstein Hall of Ocean Life. Google Expeditions also had five virtual tours of major league baseball stadiums and a tour of the International Space Station.  Other partners included National Geographic and the Guggenheim.
After Google Expeditions was discontinued on June 30, some of the content was merged into Google Arts & Culture.
Another major Google virtual reality app is the 3D painting tool Tilt Brush.
In January, Google released an update about the future of software.
"As we continue to build helpful and immersive AR experiences, we want to continue supporting the artists using Tilt Brush by putting it in your hands," the company said. "This means open-sourcing Tilt Brush, allowing everyone to learn how we built the project, and encouraging them to take it in directions that are near and dear to them.
That sounds almost nice. Then, down below the listing of all the awards the app won and all the VR platforms it's available on, Google added, "it is not an actively developed product."
The end of Cardboard?
Google's biggest virtual reality play is Google Cardboard, which is simultaneously a platform for software developers, a mobile phone app available for both Android and iPhones, a virtual reality headset made of actual cardboard, and an open-source headset standard that allowed hundreds of manufacturers to create their own low-cost phone-powered virtual reality headsets.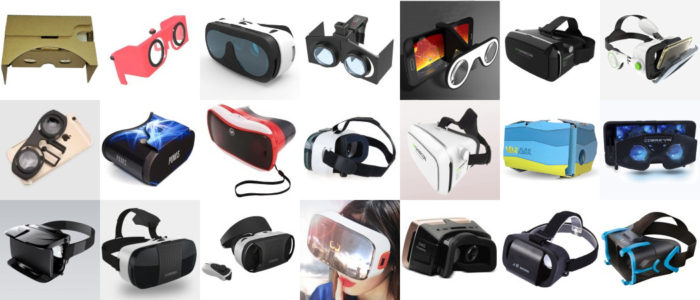 Some of this still exists. While Google stopped the development of the Cardboard software in 2019, the code is still available as an open-source project. And third-party manufacturers are still making the headsets, but in March Google stopped selling its own Cardboard headsets in the Google Store. There was no official announcement of this, but 9to5Google and other media spotted a note that the product has been discontinued. That note is now gone, too.
In 2016, Google Cardboard was supplanted by Daydream, a slightly better development platform for mobile-based virtual reality that supported a headset button and a motion controller. To go with it, Google also released a nicer headset, made of plastic and fabric, called the Daydream View. Hypergrid Business editor Maria Korolov reviewed that headset in the fall of 2016Â and liked it a lot.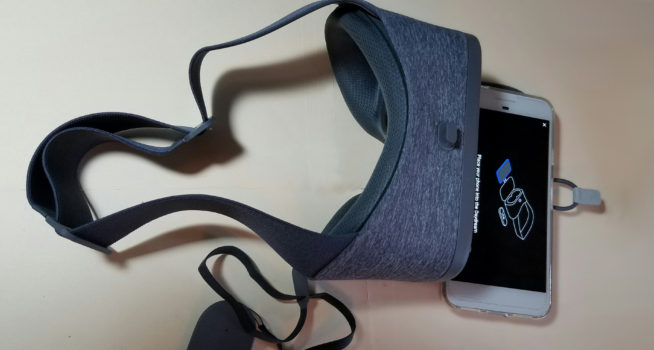 The Daydream platform had support for VR versions of  YouTube, Hulu, CNN, USA Today, Street View, and a couple of brand-name games including Ghostbusters and Fantastic Beasts. Over time, it lost support for Hulu and other apps. In 2019, Google stopped selling the headset.
Last October, Google announced that the Daydream software was no longer supported. "You may still be able to access the service," the company said, "but it won't receive any more software or security updates." Google also said that Daydream would not work in Android version 11 or above. Android 11 is the current version of Android.
In addition to Cardboard and Daydream, there was one other major phone-based virtual reality platform — the Samsung Gear VR.
Samsung officially announced its death in February of 2019. "The Gear VR and Samsung XR have reached end of service and will no longer be supported," the company said. "The videos and apps related to this feature will also be discontinued."
But VR itself isn't dead
With all this bad news, you'd think that virtual reality has hit a dead end.
Despite the pandemic and component shortages, virtual reality headset shipments grew by 2.5 percent last year, according to a report released in June by International Data Corp.
The firm predicts that virtual reality headset shipments will grow 29 percent this year and will grow even faster in the future. "The long-term outlook remains quite strong as global shipments grow to 28.6 million in 2025 with a 41.4 percent compound annual growth rate," the research firm said.
Other researchers also expect continued growth.
Grand View Research, which estimates that the virtual reality market reached nearly $16 billion in 2020, predicts that it will grow at a compound annual growth rate of 18 percent over the next seven years.
So where is the growth coming from?
According to IDC, the biggest growth was due to Facebook's Oculus Quest headset. Shipments more than tripled last year, due to its reasonable price and people's need for gaming and socializing during the pandemic. Other gainers included Chinese companies DPVR and Pico.
All three companies make higher-end headsets, either ones that connect to PC computers or are standalone sets with their own computing power.
Latest posts by Leslie Tabor
(see all)