After a slow start in the fourth quarter of 2021, most OpenSim stats are fully recovered with 3,710 new active users this month and 3,511 new standard region region equivalents.
The total land area of OpenSim's public grids is now over 100,000 again after three months below that threshhold, and is now at 102,941 regions — with 98% of the land accessible via hypergrid teleport.
This despite the fact that the following grids did not report their stats this month:
There were eleven grids this month that gained 100 active users or more, including education-focused Eureka World, Little Breath, OSgrid, ZetaWorlds, GBG World, Soul Grid, Alter Kater, Moonrose, Party Destination Grid, Freedom Grid, Alternate Metaverse, and Dorena's World.
The top land gainers this month are OSgrid with 1,541 new regions, ZetaWorlds with 643, Alternate Metaverse with 366, OutWorldz with 164, and Tomi's World with 100 new regions.
OSgrid continued to top the list of largest grids in total land area with 34,088 regions, followed by Kitely with 18,773, ZetaWorlds with 10,210, Discovery Grid with 6,068, and DigiWorldz with 5,552 regions. Scroll to the bottom of the article for the list of the 40 largest grids by land area, or check out our full monthly stats export.
These stats do not include most of the grids running on OutWorldz' DreamGrid, which is a distribution of OpenSim used by many people to create virtual worlds on personal computers, or private company grids, or school grids who used other installers.
OutWorldz is now tracking more than 2,787 unique DreamGrids in total. The Hyperica robot has crawled over 6,300 grids of any type since the start of this year. These items are tracked in a different database. Hyperica stores online DreamGrids, regions, parcels, regions, objects, and hypergrid events provided the region or item is set for "Show in Search" in-world.
OutWorldz also offers free OARs — complete pre-built regions — and free IARs — user inventory files — as well as mesh objects and textures which OpenSim users can download and install on their own regions on any grid that permits those kinds of uploads.
The Hyperica events listing also lists current and future online events directly published to OpenSim viewers.
The total list of grids tracked by OutWorldz is available here. You can also add your grid in the stats if it is not being crawled by OutWorldz.
OpenSim is a free, open-source virtual world platform that's compatible with the Oculus Rift. It allows people with no technical skills to quickly and cheaply create virtual worlds, and then teleport to other virtual worlds. Those with technical skills can run OpenSim worlds on their own servers for free, while commercial hosting starts at less than $5 a region.
A list of hosting providers is here. Download the recommended Firestorm viewer here. And find out where to get content for your OpenSim world or region here.
Top 25 grids by active users
When it comes to general-purpose social grids, especially closed grids, the rule of thumb is, the busier, the better. People looking to make new friends look for grids that already have the most users. Merchants looking to sell content will go to the grids with the most potential customers. Event organizers looking for the biggest audience… you get the idea.
Top 25 most popular grids this month:
These are grids with the total number of active users or the most active grids this month.
The actives list is based on active, unique 30-day user login numbers that grids report on their stats pages. Those grids that don't report their numbers might be just as popular, but we wouldn't know.
The active user stats are also used to generate the popular hypergrid destinations list, which is useful if you have a hyperport and want to put up gates to the most popular grids, or include the most popular grids in an in-world directory. This list is also a good place to start if you want to open up new stores or hold events, or are just looking for places to visit.
Here some information on how and why you should set up a stats page for your grid. Of course, not all grids need a stats page, especially grids that aren't open to the public, like school grids, private company grids, small family grids, and so on. From prior surveys, this "dark metaverse" of OpenSim grids might actually be bigger than the one we know about, because those grids don't need to promote themselves, and we never hear about them.
Online marketplaces for OpenSim content
There are currently 18,945 product listings in Kitely Market containing 37,645 product variations, of which 32,580 are exportable.
Kitely Market has delivered orders to 524 OpenSim grids to date, which includes both public grids listed here as well as private grids that are not accessible to the public, don't report their stats, and don't make it into our reports.
The Kitely Market is the largest collection of legal content available in OpenSim. It is accessible to both hypergrid-enabled and closed, private grids. The instructions for how to configure the Kitely Market for closed grids are here.
As seen from the above chart, nearly all the growth on Kitely Market has been in content that can be exported to other grids — that is the green area in the chart. The red area, of non-exportable content, has stayed level for the past five years.
Offering a convenient and low-cost way for OpenSim users to buy legitimate, legal content not only offers creators sales opportunities that they wouldn't have otherwise but reduces the need for pirated content, similar to the way that Netflix and other streaming services have reduced the amount of illegal video streaming.
In addition, restricting content to closed grids does little to stop piracy. Most stolen content is ripped from Second Life, the original closed grid. The only time that being on a closed grid offers additional security for content creators is when the content involves high-end scripts or proprietary animations.
Speaking of closed grids — where users are not able to teleport to other grids — the biggest such grid, Tag, also has its own online marketplace.
The Tag grid marketplace, the only other OpenSim marketplace comparable to the Kitely Market, also lists apparel, avatar accessories, and avatar appearances. From the marketplace website, anyone is able to list their products or items on the marketplace to promote them either for sale or as a freebie, but the content can only be purchased and used within the Tag grid and can't be taken or delivered to other grids.
AviTron ends content exports
AviTron users can no longer take content from the grid — including their own creations or freebies.
The same month that Enchanted Grid shut down, costing hundreds of users their regions and inventories, AviTron has shut off content exports. That includes the region backups that the grid had promised to region owners.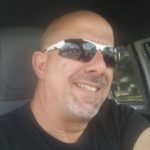 "Our backups are for region restoration in case something goes wrong," grid owner Alexsandro Pomposelli told Hypergrid Business. "It is not for exports. We have to protect the grid's content and if we allow regions OARs to leave the grid, other people's creations may be compromised."
Other grids, including Kitely, offer filtered backups, where content that's been marked as "no export" by original creators is not allowed to leave the grid, but exportable content and the users' own creations, can.
Without region exports, the only other recourse content creators have is to use the built-in export options in the viewer and download one item at a time to their local computer.
Local users and hypergrid visitors will no longer be able to take content to other grids — again, including their own creations.
Given that Pomposelli has shut down his grids more than a dozen times over the past few years, usually without any warning, it is not recommended that users invest any more time or money in AviTron than they can afford to lose.
When creating new content, use a home-based grid like DreamGrid, or a grid that allows region exports, like Kitely or OSgrid.
And do not invest more money in avatar inventories than you can afford to lose. The best option is to keep your primary avatar on a more stable grid, such as Kitely, DigiWorldz, or OSgrid.
Fire and Ice residents can now backup their avatar inventories
Local residents of the Fire and Ice grid can now use their website user accounts to make backups of their avatar inventories, or to restore their inventories from backup. Full details here.
However, each avatar is restricted to a single backup and restoration every 90 days to prevent slowing server performance. Anyone who wants to do additional backups beyond this limitation can contact the grid administration for a free one-off request, or pay a fee for additional backups.
These specific backups are for users' peace of mind, grid owner Sara Payne told Hypergrid Business.
"As a grid, we back up the region database, asset database, and script state daily to multiple locations," she said. "Inventory is a little different. At grid level, restoring an individual's inventory to a specific date would be complex and time consuming, but not impossible."
Annual Thanksgiving Celebration on Littlefield grid
Littlefield Grid will be holding the grid's annual Thanksgiving celebration starting from 3 a.m. Pacific time on November 25 on the Littlefield, Stonehaven, and Speakeasy regions.
"We will be recreating the WKRP Turkey Drop every hour on the hour in the Littlefield Mall at the WLFG radio station," grid co-owner Walter Balazic told Hypergrid Business. "We will also be playing Alice's Restaurant on the WLFG radio stream every hour on the hour along with other Thanksgiving favorites."
The hypergrid address is lfgrid.com:8002:Littlefield.
There also will be a Thanksgiving dinner for everyone from 6 a.m. Pacific time on the same day at the Stonehaven on the Stonehaven Patio.
The hypergrid address is lfgrid.com:8002:Stonehaven.
Then a Thanksgiving dance party will be held from 8 p.m. Pacific time same day at the Speakeasy Dance Club.
The hypergrid address is lfgrid.com:8002:Speakeasy.
Littlefield is also opening the grid's Christmas Region on Saturday, November 26 and the region will remain open through December 31. It will host multiple activities including Santa's Castle, Sleigh Ride, and Santa's Sleigh Ride through the air.
The region will also host the huge freebie Christmas shopping area, a Christmas Eve and Christmas Day dance on the eve of Christmas Day on December 25.
The hypergrid address is lfgrid.com:8002:Christmas Island.
New grids
The following grids were added to our database this month: 3D Life, AlterLife, AnKaBi Grid, Art Destiny, Coffee Grid, Czech Welcome Centre, Destiny Grid, Forgotten Worlds, Gentle Fire Grid, German World, Hasengang, HCC Lab, Ilion Grid, Kitty Island, Metaverse Dimensions, Moonrose, Nova Space, Oczko, Polish Arena, Prerramos, Rocket World, Saar-Harzer, Snowdrop Grid, Taffy Grid, The Destiny Galaxies, VirtuaWorld, Wolf Territories Grid, and Youniverse Grid.
Do you know of any other grids that are open to the public but that we don't have in our database? Email me at [email protected].
Top 40 grids by land area
The list below is a small subset of existing OpenSim grids. We are now tracking a total of 1,715 different publicly-accessible grids, 366 of which were active this month, and 299 of which published their statistics.
All region counts on this list are, whenever available, in terms of standard region equivalents. Active user counts include hypergrid visitors whenever possible.
Many school, company, or personal grids do not publish their numbers.
The raw data for this month's report is here. A list of all active grids is here. And here is a list of all the hypergrid-enabled grids and their hypergrid addresses, sorted by popularity. This is very useful if you are creating a hyperport.
You can see all the historical OpenSim statistics here, including polls and surveys, dating all the way back to 2009.
Below are the 40 largest grids by total land area, in terms of standard region equivalents.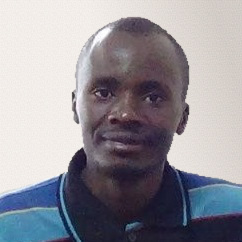 Latest posts by David Kariuki
(see all)