Active users passed 40,000 for the first time in history, hitting 41,145, up more than 2,000 compared to last month.
This despite a number of grids not reporting their stats this month including Tag Grid, which typically has more than 1,500 unique monthly logins.
The number of registered uses also went up, by more than 3,000. Total land area tipped slightly compared to last month but is still near all-time record highs.
The top land gainers this month are OSgrid with 1,190 new regions, Kitely with 143, ArtDestiny with 72, Alternate Metaverse with 61, and Serenity with 56 new regions.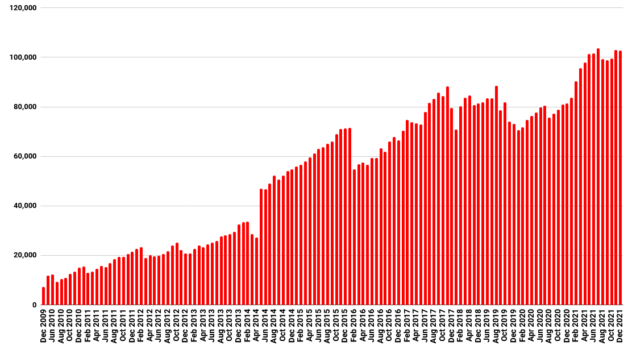 OSgrid is the largest grid in total land area with 35,278 standard region equivalent, followed by Kitely with 18,916, ZetaWorlds with 10,032, Discovery Grid with 6,118, and DigiWorldz with 4,191 regions. Scroll to the bottom of the article for the list of the 40 largest grids by land area, or check out our full monthly stats export.
These stats do not include most of the grids running on OutWorldz' DreamGrid, which is a distribution of OpenSim used by many people to create virtual worlds on personal computers, or private company grids, or school grids who used other installers.
OutWorldz is now tracking thousands of other unique DreamGrids. The Hyperica robot has crawled over 6,000 grids of any type since the start of this year since we received an update about it. These items are tracked in a different database. OutWorldz also offers free OARs — complete pre-built regions — and free IARs — user inventory files — as well as mesh objects and textures which OpenSim users can download and install on their own regions on any grid that permits those kinds of uploads.
The Hyperica events listing also lists current and future online events directly published to OpenSim viewers.
The total list of grids tracked by OutWorldz is available here. You can also add your grid in the stats if it is not being crawled by OutWorldz.
OpenSim is a free, open-source virtual world platform that's compatible with the Oculus Rift. It allows people with no technical skills to quickly and cheaply create virtual worlds, and then teleport to other virtual worlds. Those with technical skills can run OpenSim worlds on their own servers for free, while commercial hosting starts at less than $5 a region.
A list of hosting providers is here. Download the recommended Firestorm viewer here. And find out where to get content for your OpenSim world or region here.
Top 25 grids by active users
When it comes to general-purpose social grids, especially closed grids, the rule of thumb is, the busier, the better. People looking to make new friends look for grids that already have the most users. Merchants looking to sell content will go to the grids with the most potential customers. Event organizers looking for the biggest audience… you get the idea.
Top 25 most popular grids this month:
OSgrid gained the most number of active users this month with 1,010 new active users, followed by the Great Canadian Grid with 294, OpenSimulator Community Conference with 242, Virtual Dream with 219, and Fire and Ice Grid with 113 new active users.
The actives list is based on active, unique 30-day user login numbers that grids report on their stats pages. Those grids that don't report their numbers might be just as popular, but we wouldn't know.
The active user stats are also used to generate the popular hypergrid destinations list, which is useful if you have a hyperport and want to put up gates to the most popular grids, or include the most popular grids in an in-world directory. This list is also a good place to start if you want to open up new stores or hold events, or are just looking for places to visit.
Here some information on how and why you should set up a stats page for your grid. Of course, not all grids need a stats page, especially grids that aren't open to the public, like school grids, private company grids, small family grids, and so on. From prior surveys, this "dark metaverse" of OpenSim grids might actually be bigger than the one we know about, because those grids don't need to promote themselves, and we never hear about them.
Online marketplaces for OpenSim content
There are currently 19,012 product listings in Kitely Market containing 37,688 product variations, of which 32,601 are exportable.
Kitely Market has delivered orders to 527 OpenSim grids to date, which includes both public grids listed here as well as private grids that are not accessible to the public, don't report their stats, and don't make it into our reports.
The Kitely Market is the largest collection of legal content available in OpenSim. It is accessible to both hypergrid-enabled and closed, private grids. The instructions for how to configure the Kitely Market for closed grids are here.
As seen from the above chart, nearly all the growth on Kitely Market has been in content that can be exported to other grids — that is the green area in the chart. The red area, of non-exportable content, has stayed level for the past five years.
Offering a convenient and low-cost way for OpenSim users to buy legitimate, legal content not only offers creators sales opportunities that they wouldn't have otherwise but reduces the need for pirated content, similar to the way that Netflix and other streaming services have reduced the amount of illegal video streaming.
In addition, restricting content to closed grids does little to stop piracy. Most stolen content is ripped from Second Life, the original closed grid. The only time that being on a closed grid offers additional security for content creators is when the content involves high-end scripts or proprietary animations.
Speaking of closed grids — where users are not able to teleport to other grids — the biggest such grid, Tag, also has its own online marketplace.
The Tag grid marketplace, the only other OpenSim marketplace comparable to the Kitely Market, also lists apparel, avatar accessories, and avatar appearances. From the marketplace website, anyone is able to list their products or items on the marketplace to promote them either for sale or as a freebie, but the content can only be purchased and used within the Tag grid and can't be taken or delivered to other grids.
Kitely Market keeps expanding despite many listings removed
There were thousands of items that were removed over the past year as some merchants closed their stores, Kitely CEO Ilan Tochner told Hypergrid Business.
"Tragically, a common reason was a family member requesting the stores be closed after the merchants themselves have passed away due to Covid19 or other diseases," he said. "Even so, there was net growth in the number of products listed in Kitely Market."
The Kitely Market has sold more than US$300,000Â  worth of items to date, close to 86 percent of which were in US dollars via PayPal and the rest using Kitely Credits, he said.
The top 10 merchants in Kitely Market have all had more than US$5,000 worth of sales to date, he added, with the top 50 each having more than $1,000 in sales.
Over the past year, 36 percent of Kitely Market sales revenues were from orders that were delivered to Kitely users, with the rest being from sales that were delivered to other grids. After Kitely users, OSgrid users were the most active buyers from Kitely Market, with 10 percent of revenues, 6 percent of revenues were for DigiWorldz deliveries, and 5 percent was for DreamNation.
Top sales categories over the past 12 months:
Landscaping and plants: 22.5 percent
Structures: 17.4 percent
Building components: 14.7 percent
Avatar appearance: 8 percent
Clothing: 7.3 percent
Vehicles: 5.1 percent
Other Categories: 25 percent
Grids announce Christmas events, freebies, hunts, and activities
The following are highlights of upcoming holiday events. For the full list, check out this article: Grids announce holiday events, hunts, freebies, and activities.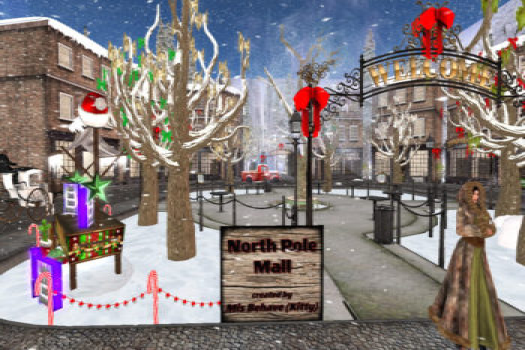 Littlefield Grid has already opened its Christmas Region since last month. The region will remain open through December 31. It will host multiple activities including Santa's Castle, Sleigh Ride, and Santa's Sleigh Ride through the air.
The hypergrid address is lfgrid.com:8002:Christmas Island.
This year's Discovery Grid merchant-sponsored 2021 Winter Market opens on December 18 through December 30 in Discovery City region. It opened with 20 stores and merchants are showcasing their new and old products in a winter-decorated winter scene and activity.
The hop URL is discoverygrid.net:8002:Discovery City.

Santa Big has lost your Christmas presents from his sleigh and are called upon to save Christmas by helping him fish out the lost presents from the waters around Green Hill Zone region of the Mobius grid, until December 31. The Christmas hunt started on December 12.
When you approach Big, he will start talking to you. Click the hyperlinks underlined in text in the messages he sends to continue the dialogue until he gives you the folder containing the games instructions, the Games HUD and the fishing rod. You must wear both the HUD and the fishing rod to play. You may right click these hyperlinks and click Run this Command if you are on some viewers such as Alchemy Viewer.
The hypergrid address is main.mobiusgrid.us:80:Green Hill Zone.
New grids
The following grids were added to our database this month: AI Grid, Destinations, Edge of Reality Grid, Esfera Split, Planet 3L, and Unbetween.
Do you know of any other grids that are open to the public but that we don't have in our database? Email me at david@hypergridbusiness.com.
Top 40 grids by land area
The list below is a small subset of existing OpenSim grids. We are now tracking a total of 1,721 different publicly-accessible grids, 373 of which were active this month, and 309 of which published their statistics.
All region counts on this list are, whenever available, in terms of standard region equivalents. Active user counts include hypergrid visitors whenever possible.
Many school, company, or personal grids do not publish their numbers.
The raw data for this month's report is here. A list of all active grids is here. And here is a list of all the hypergrid-enabled grids and their hypergrid addresses, sorted by popularity. This is very useful if you are creating a hyperport.
You can see all the historical OpenSim statistics here, including polls and surveys, dating all the way back to 2009.
Below are the 40 largest grids by total land area, in terms of standard region equivalents.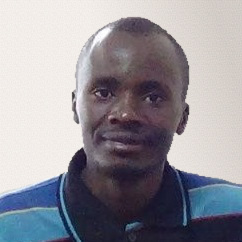 Latest posts by David Kariuki
(see all)