Steve Gray, former executive at Tencent Games, the world's largest gaming studio, is getting into the metaverse.
His new company, Meta Music Studios, launched The Apollo Project last week, a blockchain-based gaming platform for music and games, with its first game TAP Stars, an avatar growing game, set to launch next month.
Additional games will come out over the next twelve months, including TAP Crews, TAP Karaoke, TAP Runner, and TAP Capoeira, the company said in an announcement.
The games will be free-to-play, which means that gamers will have free access to a significant portion of the content at no cost, and tools and services related to creating content will also be free.
The Apollo Project is the first nonfungible token project created by Gray, founder and CEO of Meta Music Studios. He calls it the MusicVerse, and its first batch of nonfungible tokens will be up for sale by the end of the month.
"I have been watching the metaverse for years as the market developed, but now there is definitely a hot market opportunity and I'm excited to create the new MusicVerse which will become a world for entertainers and entertainment," said Gray in a press release.
According to The Apollo Project website, the MusicVerse supports a wide variety of music-related online games and interactive entertainment.
It follows a play-to-earn business model, where players earn in-game tokens that they can then cash out.
The Apollo Project is based on a new blockchain called dVerse, a decentralized online entertainment platform, and it claims that it's creating a free-to-earn ecosystem that supports both entertainers and entertainment that's secure and democratized using cryptocurrency, blockchain technology, and nonfungible tokens.
"The platform leverages the size, high production values, and game design ethic from free-to-play games, but merges in the ability of the community to participate financially in the success of the products and their content," said Gray.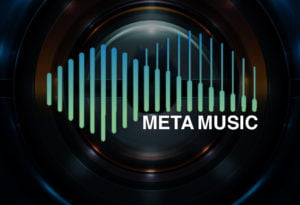 Gray spent eight years as an executive at Tencent Games which grew in value from $500 million to $15.6 billion while he was there and popularized the free-to-play genre. He also worked at Electronic Arts where he produced Lord of the Ringswhich had sales of over $1 billion.
According to the press release, the MusicVerse mixes Gray's lifelong passion for music with his love of games.
"Fun is number one and great music will be at the core of everything we are creating. We will feature great virtual performances and concerts. NFTs will fill the imagination space of the MusicVerse. We will deliver dividends to the music industry from the metaverse," said Gray.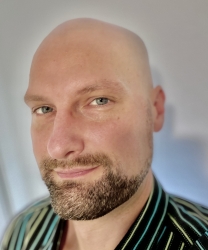 Latest posts by Alex Korolov
(see all)