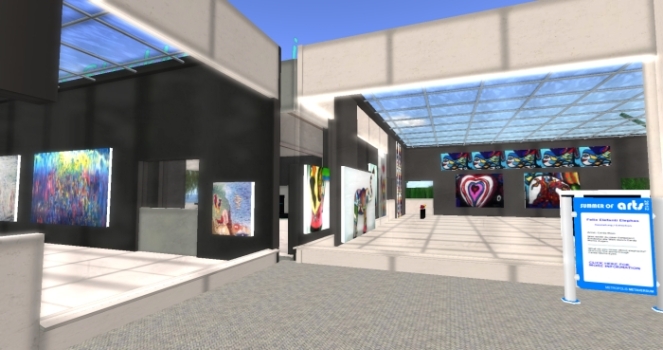 Metropolis, one of the three oldest OpenSim major grids is shutting down on June 30 so that the owners can focus on another project, the educational Yunis grid.
In May, Metropolis reported more than 1,600 active users, nearly 20,000 registered users, and the equivalent of more than 800 standard regions. It was the fourth most popular grid by active users, the fifth-largest by registered users, and the 12th largest by land area. This was down a bit since its peak. In 2015, the grid reported more than 3,600 active users and more than 7,000 standard region equivalents.
The owners and administrators have been shifting their focus to Yunis, which is not open to the public, said Peter Jacob, spokesman for Hypergrid Virtual Solutions, which runs the Metropolis grid.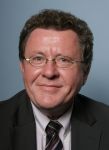 "The admins don't have the time anymore to take care of the users in an appropriate way," he told Hypergrid Business. "For example, there is no time to hold art events. In the end, we have less and less time to take care of the educational projects in the non-public Yunis grid.
"In addition, OpenSim no longer meets the demands of the education sector for more flexibility, simplicity and portability," he said. "Here we are breaking new ground with our partner from the education sector."
Virtual educational platforms are different from ordinary OpenSim grids in terms of technology in that they must be safe and offer protected areas for children and young people, he said. They also must be fault-tolerant and very easy to operate.
"The learning content should interest the students and encourage them to participate," he said. "We have to think more in terms of serious gaming. And of course the integration of content systems and national educational platforms."
"Yunis will never reach the size of Metropolis grid but we can utilize our experience in the Yunis grid," he said.
The grid admins — who include Wanda Shigella, Lena Vanilli, Uncle CM, Zak Spot, and Neovo Geesink — have asked residents to make OAR and IAR backups of their regions and inventories and export them to another grid or to pack them into objects and gift them to friends before June 30.
The decision to close down has disappointed the entire OpenSim community because the German-based grid was one of the most active, played a vital role in OpenSim growth, and helped many connect their small home-run grids to the metaverse.  It was founded in 2008 and was the three oldest grids, along with OSgrid, and 3rd Rock Grid.
"Thanks Metropolis for your years of service to the community," said Spax Orio, owner of Atrius region on the private Xoaox grid, in a comment this week at OpenSimWorld. "I hosted a few regions there a long time ago…it would be nice to see more open grids become available. So sad to see them go."
"Lots of server creation and help and other things came out of Metro over the years," said KrisTina, owner of Whispering Palms Events region in OSgrid, in a comment. "Many years of memories in Metro!"
Profitability issues
Several OpenSim grids are currently struggling to make or maintain profitability and five more grids closed down last month for the same reason. But finances were not the main reason for closure, said Jacob. However, income from virtual land rent and donations have not been covering the grid's costs, he admitted.
"Regions were rented out, but ultimately they could not absorb the costs of the grid," he said. "We also received donations. But at the end of the month, the admins had to dip into their pockets once again. The problem actually always existed. But it wasn't the reason why Metropolis is closing now after 14 years. "
Metropolis, on its part, had become very expansive and expensive to run.
"I recall the admins constant struggles to make donations to pay for the grid servers," Discovery grid's Rene Vega aka Balpien Hammerer told Hypergrid Business. "They switched to a pay-to-connect model to make ends meet, and I wonder if the freebies mentality finally grew too tiresome for them."
Antonia Ling, who has art galleries on The Art Factory region in OSgrid, recalled that the owners and admins put in a lot of their time and own money to run Metropolis because they loved what they did but many people had left the grid or stopped being in OpenSim, leaving it lonely.
"Unfortunately, the income of the Metropolis grid crumbled away but the costs stayed the same," Ling told Hypergrid Business.
Ling first came to Metropolis on January 3, 2010 because Second Life was very expensive. There she built two exhibition halls for the Summer of Arts 2012. She now runs a closed grid.
She recalled that Metropolis sponsored her region for years.  The Art Factory exhibits artworks influenced by Andy Warhol and Rene Magritte as well as small exhibition of posters from the 1927 film Metropolis by Fritz Lang.

"It had a very long decline, but in a way for the best reasons – the admins were all busy in real life and having success," Hypergrid Safari's Thirza Ember told Hypergrid Business. "I believe they are closing mostly so they can focus completely on Yunis grid, which is a platform for education. So it is all good."
"The archipelago of German language grids is solid and full of creativity. OpenSim is resilient, and nothing is lost forever," she added.
She recalled that Metropolis was one of the grids he visited back in 2009 and 2014 when OSgrid was down for many months and her Safari Clubhouse region was attached to Metropolis for about six months.
Inflation is hitting grids hard
Meanwhile, many grids are bearing the blunt of inflation which has led to increasing costs that have forced customers to cut down on virtual land ownership and has reduced profitability of grids because they rarely increase prices, said Kitely grid CEO Ilan Tochner.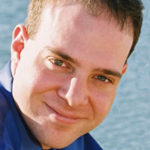 "The OpenSim community is quite small and doesn't have a lot of money to spread around so I expect additional grids will shut down until people wind up at the more financially viable grids that can weather the economic downturn the world is entering," he told Hypergrid Business.
Alternatively, some people will switch to using self-hosted OpenSim instances, he said, but this will also reduce the size of the OpenSim economy.
"It is really up to the OpenSim community to decide what path they prefer to take," said Tochner. "People who want to help keep the OpenSim ecosystem alive should consider getting land on the grids they believe have the most staying power."
He hailed Metropolis as one of the more popular in OpenSim for a very long time.
"It is sad to see them closing down," he said. "I hope their residents will not give up on OpenSim and instead move to other grids."
Zetamex Network CEO Vincent Sylvester said that operating a grid can be a massive undertaking.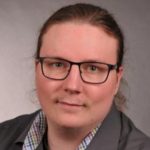 "I like to compare to opening a restaurant," he told Hypergrid Business. "It can be a logistical and administrative nightmare if not for the right people and tools."
Grids targeted by cyberattacks and griefers
But it's not just the economy that's hurting grids.
OpenSim grids are also struggling due to increased cyber attacks and threats from griefers, said Fire and Ice owner Sara Payne.
"Recently there has been another spate of a user using multiple grids' avatars to grief other grids," she told Hypergrid Business. "Some of that is the random stuff every server gets, but there is a noticeable amount specifically aimed at stopping their ability to run OpenSimulator."
The OpenSim software also is volatile and undergoes little maintenance, she said, adding that a huge skill set is required to run a grid and many people are currently not doing it for money as they can make more elsewhere.
"Unless OpenSim changes dramatically to modernize the framework, it has limited lifespan," said Payne. "It is already not meeting the needs to meet many data protection and copyright legislations."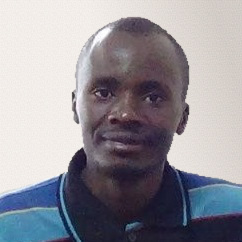 Latest posts by David Kariuki
(see all)