Second Life, the popular virtual world platform that has been around for over two decades, is finally releasing a mobile viewer. The new mobile viewer is currently a work in progress, but the Second Life development team has shared a sneak peek at what users can expect.
Watch the preview in the video below:
The focus of the development team has been on delivering full rendering of avatars and 3D environments, and they have achieved impressive results so far. The mobile viewer is based on Unity and will be available on both Android and iOS platforms, allowing users to access Second Life from their mobile devices.
"We've started our development work with some of the most challenging aspects first…the full rendering avatars with all their complex attachments and behaviors as well as the full red ring of 3D environments that are so critical to the Second Life experience," said Andrew Kertesz, Linden Lab's VP of engineering, who is also known as Mojo Linden.
It is important to note that there is still no news about a web-based viewer for Second Life, which, in my opinion, is a bit more important since it makes it easier to invite new users to visit you inside the platform. Right now, the existing viewers have steep learning curves and it doesn't help that the movement and camera controls don't match those of popular video games.
Still, Second Life continues to be popular with its user base, despite the lack of significant innovation over the past twenty years.
Maybe a mobile viewer will get some former users to come back and revisit the platform, but it remains to be seen what impact it will have on the popularity and growth of Second Life.
"Over the past nearly two decades I have seen Second Life enable people from all corners of the globe to create socialize experiment engage in education business or even develop relationships," said VP of product operations Eric Nix, also known as Patch Linden in-0world. "Imagine being able to stay connected with your Second Life from anywhere chat with friends visit your favorite in-world hangout spots and later do pretty much anything you can do with the desktop Second Life viewer without being tethered to your computer."
The Second Life team has promised to keep users updated on the progress of the mobile viewer, but the beta version is expected to launch later this year.
You can learn more in Second Life's Lab Gab: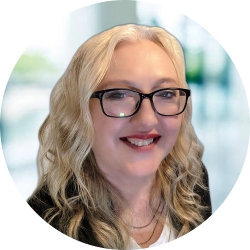 Latest posts by Maria Korolov
(see all)