Crescendo Design, an architecture firm based in Madison, Wisconsin, is doing some innovative work in virtual worlds, using the OpenSim offspring RealXtend.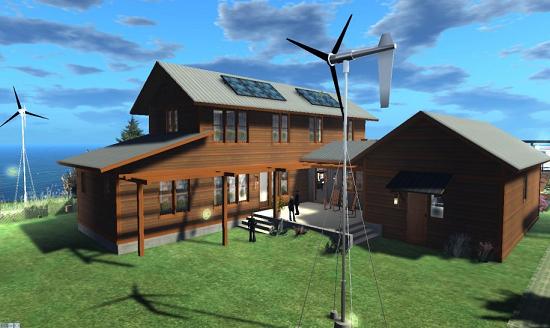 "The virtual experience isn't right for every client, but for those who are more tech-savvy and have newer computers, the virtual experience can provide an invaluable means of understanding design ideas before construction starts," said Jon Brouchoud in a recent post on his corporate blog. We've spoken to Brouchoud before, for the article Do you need a virtual world?
According to Brouchoud, clients can walk through a virtual representation of the home, see what the furniture and appliances and landscaping will look like.
"Clients can even give friends and family access to their virtual home, to hear their feedback on the design," he said. " For example, if you're building a new home  in Wisconsin, but have family in Australia you want to share the design with – you can provide them log-in information."
Brouchoud said that clients can even request changes to the home during the walk-through, and the changes can be made in real time.
"The virtual model works great for testing out material choices, paint colors and eventually even landscaping options and furniture layouts," he said.
In fact, the tools used for making the changes are simple enough that clients can use them themselves to make changes — to change the colors or positions of objects, for example.
Check out the video below for an example of what a walk-through of a virtual house looks like.
Unlike OpenSim, RealXtend natively supports the importation of objects from architectural design software and from 3D collections such as the Google 3D Warehouse. These objects — known as "mesh" objects, as opposed to the prim-based objects used in OpenSim and Second Life — are common in computer aided design (CAD) applications and in most modern video games, since they offer greater flexibity in designing objects.
However, standard OpenSim and Second Life browsers don't display mesh objects. In practice, what this means is that you can take a RealXtend browser and visit any world built either on the RealXtend platform, the OpenSim platform, or Second Life. But you can't use a Second Life/OpenSim browser to visit a RealXtend world. This can be a hindrance for businesses looking for maximum compatibility.
However, in some cases the benefits outweight the disadvantages — such as when Crescendo uses these virtual worlds to do walk-throughs with customers.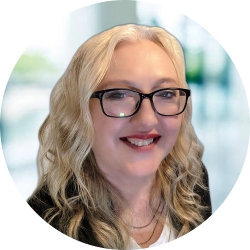 Latest posts by Maria Korolov
(see all)