Companies looking to have a virtual world running behind a firewall now have another option – today, Altadyn Corp. released its  3DXplorer enterprise platform.
A web-based version of the product, hosted on Altadyn's servers, has been available for about a year. The company claims SAP, Orange, Bayer, and Glaxo-Smith-Kline as customers.
However, clients have been asking for an enterprise version, to run behind corporate firewalls, Altadyn CEO Darius Lahoutifard told Hypergrid Business.
The main difference between 3dxplorer and other virtual worlds platforms – including Second Life, OpenSim, and realXtend – is that 3dxplorer worlds are accessible in a browser, without having to download software or install plugins.
There is one company offering a Web interface to OpenSim, 3Di, but the product is currently only available to enterprise customers in Japan and requires a plug-in. A public Web viewer for OpenSim, Xenki, is currently in the works, but its developer says that its release is about six months away.
In addition, 3DXplorer does not currently have voice capabilities, and users must type in order to communicate – or schedule a simultaneous telephone conference or Skype call.
By comparison, both Second Life and IBM's OpenSim-based Sametime Lotus 3D product offer integrated directional voice. That means if you are sitting in a virtual conference and are wearing a stereo headset, you will be able to hear which direction a voice is coming from – and also see a visual indication of which person is talking.

However, the 3DXplorer product is about half the price. The IBM product's base price is $50,000 for an enterprise license, with support for four simultaneous meetings – support and additional meeting rooms are extra. Second Life's "Nebraska" server product hasn't yet been officially released, but is expected to cost $65,000.
3DXplorer is $25,000 for a single server license, with as many avatars and rooms as your server can support. A single virtual space can hold up to 100 avatars, said Lahoutifard.
Second Life, by comparison, tops out at about 80 and OpenSim tops out at 50, with a recommended group size of just 20.
Several companies are working on load balancing strategies to get more avatars into a single location, however, and Intel is predicting 1,000 avatars in a single OpenSim region by the end of the year.
Like the IBM product, 3DXplorer comes with several pre-configured meeting rooms, an avatar generator, and other tools. It can be integrated with a corporation's employee directory, though this requires additional work.

However, 3DXplorer does not support the import of OAR files – these are files used to save OpenSim regions, and there is a growing library of free and low-cost pre-designed regions available on the market today for both educational and business use.

In addition, 3DXplorer does not support the import of Second Life or OpenSim objects. Importing objects from Second Life and OpenSim is useful if you're looking for a large selection of ready-made furniture, buildings, clothing, and educational or business collaboration tools such as white boards, slide projectors, or video displays.
3DXplorer does support the import of mesh objects from 3D modeling programs. Currently, neither Second Life nor OpenSim support such imports, though realXtend – an offshoot of OpenSim – does. Importing 3D objects is important if you are an architect or a manufacturer using 3D design software and need to have products available in a virtual world for customers or employees to see or tour.
"Our philosophy is not being compatible with other 3D worlds, our philosophy is to be compatible with other 3D modeling software," said Lahoutifard.
3DXplorer's enterprise server product also does notsupport teleportation – neither to other 3DXplorer worlds, nor to worlds running on other virtual world platforms. According to Lahoutifard, customers have not asked for this feature.

RECOMMENDATIONS
If you're looking for a behind-the-firewall virtual worlds application for small group meetings, collaboration, training, and product demos, there is still a shortage of options compared, to, say, the variety of virtual worlds available for people looking for gaming or social interaction. If you can wait, I would recommend doing so – prices are dropping, and the technology is improving at a furious pace.
If you're making your decision purely on price, go with OpenSim or realXtend – the basic software is free, as these are open source projects. Support is available free through the user forms and online communities, and at a wide range of rates from third-party consultants. OpenSim uses the same browser as SecondLife, and can be a familiar environment for your employees. RealXtend supports mesh imports, and is useful for architects and manufacturers looking to import existing 3D objects.
If you need high-end integration with your corporate environment, go with IBM's Lotus Sametime 3D product, which offers not only corporate directory integration but virtual collaboration tools.
If you must have a Web front end, you can try out the 3DXplorer product for $49 a month, and, if it works for you, upgrade to the server platform. The lack of voice support and a cumbersome interface can make the product difficult for some people to use. According to Nick Wilson, founder and CEO of the UK-based virtual worlds consulting firm Clever Zebra 3DXplorer is not yet ready for business use as a result of these factors, and he does not recommend it to clients.
Related articles: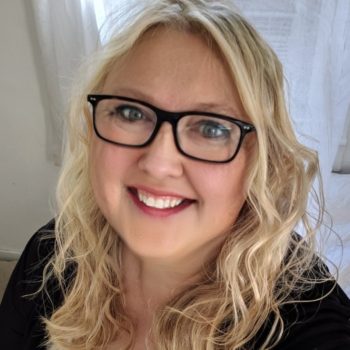 Latest posts by Maria Korolov
(see all)