Berlin's virtyou GmbH officially launched its virtual world hosting services this week, and outlined its business strategy to Hypergrid Business during a grid tour today.
The company hosts OpenSim regions on its own publicly-accessible grid, on custom private grids build for customers, and on public grids such as the OSGrid.
Currently, virtyou hosts over 60 regions, the vast majority of them on its public grid — after only three months of operation.
By comparison, the French-themed FrancoGrid has 165 regions after about a year, the business-oriented ReactionGrid has about 140 (according to the OpenSimulator grid list, which can be a little out of date), and two-year-old OSGrid has almost 2,500.
Like ReactionGrid, virtyou is focused on serving business needs. And, like on ReactionGrid, all regions are hosted by the company itself.
OSGrid hosts only a small fraction of its regions — the vast majority are hosted by individuals and organizations running their own servers. They connect to OSGrid in order to enjoy its grid infrastructure and social networking tools, and its vibrant community. The downside to allowing anyone to connect however, is that anyone can connect — no matter how slow or unreliable their server or Internet connection. As a result, visitors to some OSGrid regions may find problems crossing borders — or not be able to find some regions at all.
Hosting an entire grid in-house limits growth, but allows for a more stable and cohesive experience for visitors.
Although based in Germany, virtyou is not a German grid, its founders say. The grid's official language is English, and its 300-plus users come from 15 different countries.
The company just has three employees. There are also a couple of dozen contract staffers, many of whom are experienced designers and builders from Second Life. Thomax Kaulmann — a.k.a. Tx Oh — the founder of GridHop, is also coming on board, Amann said.
This fits right into virtyou's business strategy. According to virtyou CEO Rolf Amann, the company will initially focus on fashion, architecture, and market research.
FASHION FORWARD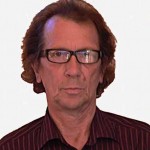 This fall, Amann said, virtyou will begin a marketing campaign targeting fashion institutes, to host virtual fashion classes, and even to teach students how to make fashions in real life using 3D tools.
Virtyou is being helped in this by Angelika Holz, a German fashion designer well known in Second Life under her avatar name Freda Fredriksson.
"She is building up the Virtual Fashion Institute, and — most important — will hold courses in virtual and real life making of clothing," Amann said.
Currently, Second Life is the dominant platform for virtual fashion, but virtyou's OpenSim-based grid allows the use of the same tools as in Second Life, and the same browser, at a fraction of the cost. A region on virtyou for example is about $78 a month, with a $257 setup fee, compared to $295 a month in Second Life with a $1,000 setup fee.
OpenSim also has features that SecondLife doesn't offer, such as extra-large objects and server-side programming.
Fashions produced on virtyou can be sold to any OpenSim users, including visitors from other grids, or exported to Second Life.
In fact, work is currently underway on a shopping plaza, where visitors can teleport in from around the world — including from OSGrid, ReactionGrid, and FrancoGrid — to shop for products produced by virtyou's fashion institute students.
There are currently free shops on all the larger public grids, but no significant public OpenSim shopping destinations where users can come and spend money (though some closed, private grids do have shopping for just their members).
This is a handicap for the business development of OpenSim. For example, if you're running training seminars on your OpenSim grid, it is nice to be able to buy presentation tools, furniture, buildings, even new clothes to wear to events. Some free alternatives are available, but quality is usually low and the provenance uncertain. As a result, a business would have to create everything from scratch, or have products custom-built, to ensure that no intellectual property violations occurred.
"This [shopping] plaza … illustrates how we are trying to combine commercial operations with a social grid for fun and entertainment," Amann said.
ARCHITECTURAL REACHES
OpenSim is an ideal platform in which to demonstrate real estate to potential buyers. That's real-world property — not just virtual housing.
Architects, for example, can create virtual models of houses to show to their clients. In a virtual world, the clients can walk through a house, ask to have walls moved or paint colors changes — even see how their furniture and appliances will look. Architects can make changes in real time, and then incorporate those changes into the final building plan.
Real estate developers can use the technology to allow customers to take virtual tours of entire developments.
This is a competitive area, however — many architects are already using Second Life or OpenSim for such projects. In addition, an OpenSim offshoot called realXtend also allows architects to directly import building models from their professional design programs.
If virtyou is able to grow a large community of users, however, the company may be able to provide a useful marketing platform to architects and real estate developers, at a lower cost than Second Life.
MARKET INSIGHT
Before launching virtyou, Amann was a professional media sociologist and market researcher. Today, he is in talks with a large German telecom firm to do focus groups and product tests inside a virtual world.
"You can test films, video clips, ad spots, conduct lengthy in-depth interviews," he said. "A whole lot of the traditional instruments of market research can be transposed into virtual worlds."
Participants would be recruited through traditional channels and then, instead of physically going to a research facility, would log into a virtual space for the research sessions.
FREEDOM OF SPEECH?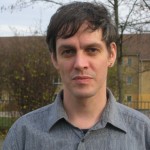 The biggest problem virtyou currently faces is the lack of legally available voice communications. According to virtyou CTO Michael Steinmetz (also known as "Torrid Luna"), an open source voice system called FreeSWITCH is currently available on 15 regions in virtyou — but the client-side software that makes FreeSWITCH usable is not licensed for use outside SecondLife.
The Second Life browser and the Hippo browser — the two most popular ways to visit OpenSim worlds — include a client that works with the proprietary Vivox voice platform. Second Life has a Vivox license for use in its world, and IBM has a Vivox license to use with its OpenSim-based Lotus Sametime 3D product.
FreeSWITCH is compatible with the Vivox client built into the browser, but those who use it are in violation of the Vivox license agreement.
The two most popular browsers for OpenSim — the Second Life browser, and Hippo — both use a viewer licensed to work only in the Second Life world with the Vivox voice system.
Not having voice on virtyou "would be a major obstacle in the way of our business strategy," said Amann.
Steinmetz said that he's been trying to get a Vivox license for virtyou.
"But they are not prepared for OpenSim, or so they tells us," he said.
According to Steinmetz, Vivox is in the process of sorting out how to provice small-scale access, and will have more information soon.
"We are working on a license-free client," said Steinmetz. "But that needs some time, as you might understand."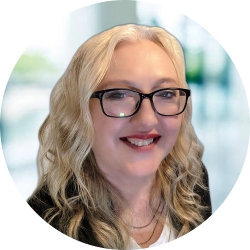 Latest posts by Maria Korolov
(see all)