The great advantage of using OpenSim is that a grid owner can leverage all the work done by the open source community. The OpenSim server platform is updated continually, with new bug fixes and new features coming out almost daily.
And the viewers — also open source — are steadily updated as well. For example, the new Meerkat and Imprudence viewers allow users to save backups of individual objects they've created, right to their hard drives.
Why would a grid operator want to duplicate all this work?
PayPal or PayPal Micropayments with Adam Frisby's payments module. Most e-commerce entrepreneurs are already familiar with the benefits of using PayPal, or one of many alternatives, such as Google Checkout and the Amazon Flexible Payment Service. By accepting real payments, merchants can avoid the entire hassle of dealing with converting in and out of a virtual currency system.
Private payments is the approach adopted by OSGrid and ReactionGrid as well, alleviating the grid operators from having to create and maintain a currency system. Private payments also mean that people can visit from other grids in order to go shopping.
With in-world virtual currencies, users are effectively limited to doing their shopping in just that one world, unless they go through the hassle of setting up an account and buying virtual credit on another grid.
A user might do this for a special reason — if the world is unique, for example, and offers benefits not available elsewhere. But there are only so many virtual currency accounts that any given individual can keep track of.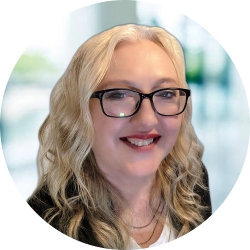 Latest posts by Maria Korolov
(see all)