Last month, Linden Lab announced that the Teen Grid was shutting down at the end of the year, sending many educators into a panic at the prospect of losing their virtual projects in the middle of the school year.
To partially offset this loss, the Lindens also lowered the minimum age on the Second Life main grid from 18 to 16 — but leaving the 13, 14, and 15 year olds with no place to go.
Today, Linden Lab announced that children as young as 13 will be allowed on the Second Life main grid. However, they will only allowed to visit the educational regions they're associated with, and will not be able to explore the rest of Second Life.
"We will be able to continue serving all of the educational and not-for-profit communities of the Teen Grid, including those that serve 13- to 15-year-olds, without an interruption in service," said Terrence Cummings, manager of customer strategy and development at Linden Lab, in a statement. Cummings is also known as "Terrence Linden" in Second Life.
"Since our announcement, we've been speaking with many people from the educational and not-for-profit communities in Teen Second Life to better  understand their needs and determine what measures would be necessary to create a safe, secure, and collaborative environment for their students and faculty," he added. "I'm happy to say that we are able to meet these needs, and allow 13- to 15-year-olds access to limited locations on the main grid, with appropriate controls for administrators. We will implement these controls and transfer these rich and exciting projects from Teen Second Life before the end of this year."
One such project is Global Kids, Inc., which runs a number of educational programs on the Teen Grid.
For example, in 2008, Global Kids conducted a joint program with the Field Museum of Chicago and the Biodiversity Synthesis Center, the I Dig Tanzania virtual summer camp.
"For us at Global Kids, we see that as very good news, since we work with youth from a range of ages," responded Rik Panganiban, assistant director of the Online Leadership Program at
Global Kids. "We look forward to developing programs that integrate youth into the Main Grid community and resources in ways that build their leadership skills, global awareness and civic engagement.
Second Life is very popular with educators. Earlier this month, Cummings told the Virtual Worlds Education Roundable that there are around 800 educational institutions in Second Life, of which 550 to 600 are colleges and universities.
The colleges weren't affected by the closing of the Teen Grid since their students are old enough for the Main Grid.
In fact, educational institutions account for 50 percent of all full regions owned by organizations. The rest are owned by museums, other non-profits, and for-profit companies.
When the decision to close down Teen Grid was first announced, educators reacted with shock.
"The announcement to close the Teen Grid does create great difficulties for those with islands where there are 13 to 16 year old in various programs and classes," said Marlene Brooks, senior instructional design specialist at the Memorial University of Newfoundland, in a discussion post. "I know our new island… just being finished and the first class coming in it in October will be affected on a long term basis. Can't believe we are almost finished it and it will be shut down."
However, moving the teens to the main grid doesn't address all the concerns that educators had.
"Even if Linden comes up with a walled garden on the main grid, it's still the main grid," said Stan Trevena, director of information and technology Services Modesto City Schools.
His school district runs a joint project with Japan's Kyoto Gakuen High School, called PacRimX., where students from the two schools can collaborate with each other in building a place where they can share their interests, cultures and languages.
"Back when we started PacRimX we had a lot of resistance from the school board over using Second Life," he said in a forum post. "This was four years ago. There was plenty of press out there for them to Google, and the adult content issue came up more than a few times. We were only able to launch our project by assuring the board and the parents that we were on a private island on the Teen Grid where only 13 to 17 year olds were allowed. Merging, joining, or in any way teleporting existing K-12 projects to the main grid will not fly with school boards."
Some projects aimed at the younger age groups have already begun the process of moving to alternative platforms, with OpenSim being the destination of choice. For example, the Laura Crane Trust, a charity that provides support for teen and young adult cancer patients in the U.K., recently decided to build its virtual world in OpenSim.
Many educators are setting up their own private grids with the help of vendors like ReactionGrid, SimHost, and Dreamland Metaverse — all three have good track records and excellent reputations with educators. In particular, all three are known for providing quick and effective customer service, at a price substantially less than at Second Life.
One virtual world consulting company, FireSabre, announced today a service to help educators move their builds from the Teen Grid to OpenSim. OpenSim offers several features that Second Life lacks that are important to educators, such as free texture uploads, real avatar names, and full local backups of entire regions and inventories.
Second Life does offer a richer environment than OpenSim, however. Though the viewers are the same and the experience almost identical, the Second Life platform is more stable, and offers functionality still missing in OpenSim, such as vehicle physics commands. In addition, voice currently works better in Second Life, as do groups and search.  Finally, Second Life has a great deal of content available for purchase. The number of OpenSim-based shopping destinations continues to grow, with many accessible via cross-grid hypergrid teleports, but the hypergrid economy is still tiny compared to that of Second Life.
Disclaimer: Dreamland Metaverse is an advertiser with Hypergrid Business. SimHost is a former advertiser.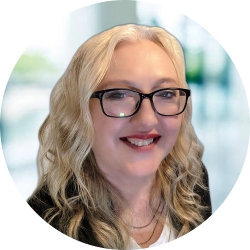 Latest posts by Maria Korolov
(see all)